Parliament grills Transnet on Gupta links
"You are going to jail! Stop protecting your bosses."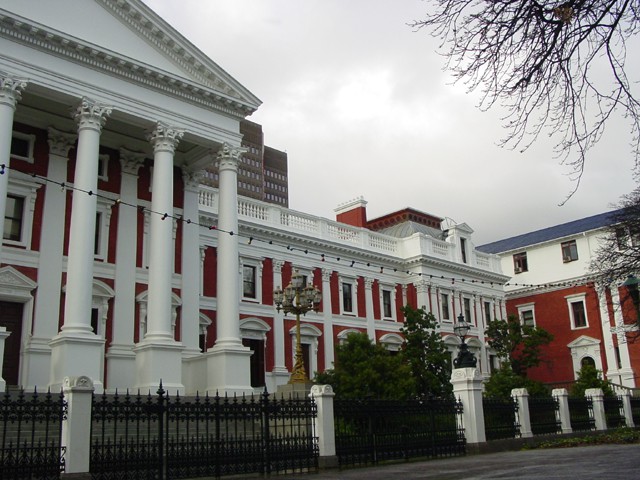 On Tuesday, Transnet officials came under fire in Parliament at a meeting of the Portfolio Committee on Trade and Industry. They faced a barrage of questions about connections to the Gupta-linked Tequesta Group.
Although Transnet was called before the Committee to report back on its efforts to localise the manufacturing of locomotives, the Committee was more interested in Transnet's multi-billion rand contract with a Hong Kong subsidiary of China South Rail (CSR) which won a tender to supply 359 locomotives to Transnet in 2014.
CSR contracted the Tequesta Group as a consultant. According to the agreement' which surfaced amid the "Gupta leaks" published in July, Tequesta would earn a 21% cut of every deal with CSR. This amounted to about R5.3bn since 2014 it was reported at the time. The Gupta company received R10 million for every R50 million locomotive sold to CSR.
The Committee was also not impressed that Transnet CEO Siyabonga Gama did not attend as he was on his way back from a BRICS summit with President Zuma.
The Committee was left to direct its questions at the 20-person delegation from Transnet, which avoided answering direct questions on corruption. Officials would only refer to an internal investigation currently underway. This prompted a clearly irate committee chairperson, Joanmariae Fubbs, to ask, "Who is working at Transnet?"
She said another meeting would be held to allow Gama to address the Committee on the damning allegations. This would be at Transnet's expense, she said. Fubbs reminded Transnet officials that they "work at the state's pleasure" and they must adhere to a summons from the committee.
DA MP Dean Macpherson said: "Transnet is a hotbed for state capture with its levels of corruption." He repeatedly asked whether or not there would be consequences for Transnet officials found to have been involved in corruption and state capture allegations. He asked if they would be held accountable for their actions.
Macpherson asked why Transnet would not suspend the contracts until the internal investigation was completed. "Surely we cannot allow for money to be flowing offshore to a company in Hong Kong that supplies the Guptas. It is unacceptable," he said.
Transnet Chief Legal Council Niphiwe Silinga said: "I admit we do have a contract with CSR, who is alleged to have given money to Tequesta." He denied that Transnet had direct business with Tequesta, but said that would form part of the investigation.
EFF MP Elsabe Ntlangwini told Transnet officials: "You are going to jail! Stop protecting your bosses."
Dodgy people are suing us. Please support us by contributing to our legal costs and helping us to publish news that matters.
Letters
Dear Editor
It is with great pity that I hear the Portfolio Committee didn't also take up the localisation and manufacturing situation.
I am a future black industrialist that develops technology that will create jobs by localising a product that has global demand.
Yet Transnet Executives ignore my business proposal and ignore the fact that we are global leaders in this technology.
Just yesterday I attended a meeting on invertation from a Regalory Council President from America to discus the future of my technology and hiw we can impliment
Yet Transnet prefers to support importation of the product from China including growing foreign based companies instead of building our own industry.
Dear Editor
I'm very grateful that Transnet, like other state owned enterprises such as SAA and Eskom, has become under investigation.
© 2017 GroundUp.

This article is licensed under a Creative Commons Attribution-NoDerivatives 4.0 International License.
You may republish this article, so long as you credit the authors and GroundUp, and do not change the text. Please include a link back to the original article.