Parents close down Port Elizabeth school
Protesters demand better infrastructure and security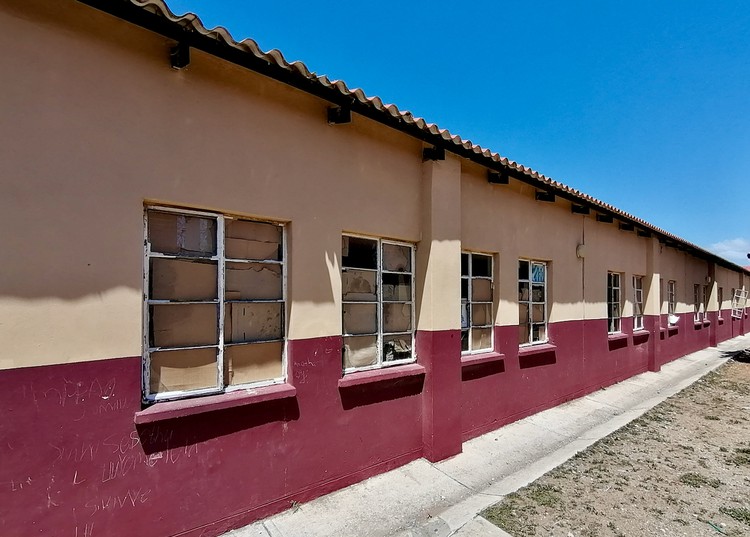 Since Monday there has been no teaching at Inkqubela Primary School in KwaZakhele township in Port Elizabeth as angry parents have closed off the roads to the school with burning tyres and rubbish. They are demanding better infrastructure and security.
Inkqubela Primary School has 446 learners.
Teachers stayed outside the school gate in their vehicles as parents closed the roads.
The parents' anger boiled over after a learner, Anda Mani, left the school during school hours and drowned swimming in the Swartskop River. The fence around the school had been vandalised.
Parent Mvuzo Sitole said the school was vulnerable to thugs. "Windows and doors are broken. The ceiling is hanging over the heads of our kids. Toilets are broken and kids are forced to relieve themselves on the field … Thugs come to classes and rob the teachers of their cellphones and money."
"We have been asking our school principal and the School Governing Body (SGB) to fix the fence first, since last year. But all our cries fell on deaf ears. Five years ago the condition of this school was good but now it is deteriorating," Sitole said.
SGB chairperson Vukile Baatjies said there was a lack of communication between the SGB, the parents and the principal. "Our school is facing a serious vandalism challenge. Our Education District officials are aware of our problems. All the vandalism cases were reported by the principal to the police. But as SGB we failed to give the parents a report-back."
When GroundUp visited, the toilets were stinking. They had been vandalised and broken school chairs and desks had been dumped in the toilet area.
"Our toilets are filthy and faulty. They can't be flushed due to vandalism. As a result our kids don't use them. They either relieve themselves on the floor or outside on the field," said Baatjies.
"We have written to several sponsors and to the department asking for assistance in resolving the toilet crisis," he said.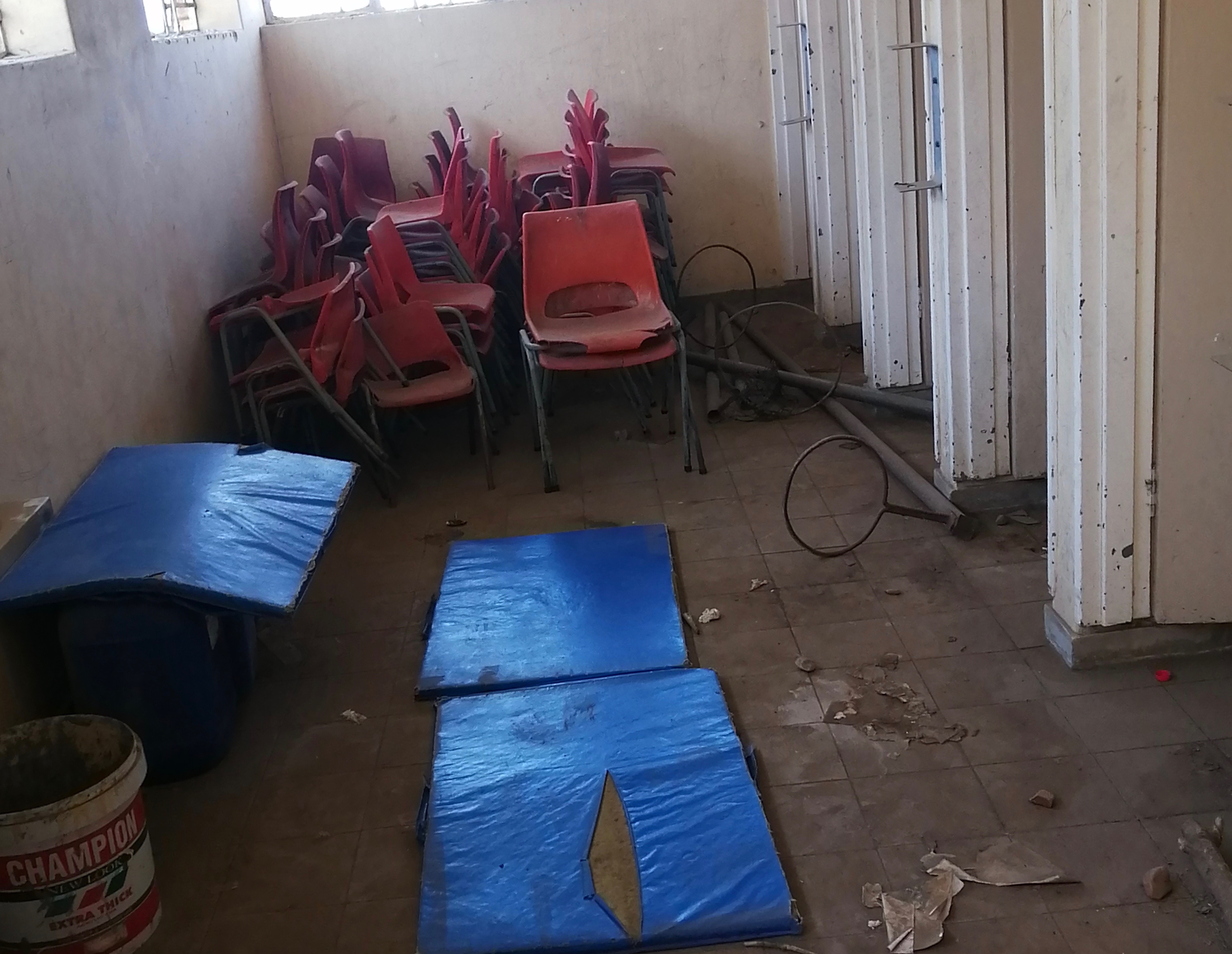 Eastern Cape Department of Education spokesperson Malibongwe Mtima appealed to the community to protect the school. "We are making a clarion call to our communities to be vigilant and stop vandalism. The fence of the school was vandalised. We will be able to fix it in the next financial year. We have no budget now for emergencies."
But, he said, "The broken toilets, windows, doors and toilets have been procured."
He urged parents to work with the principal and SGB, and with the police and Community Policing Forum to protect the school.
Teachers said cases of vandalism had been opened at New Brighton police station.
Dodgy people are suing us. Please support us by contributing to our legal costs and helping us to publish news that matters.