Over 180 judgments outstanding for longer than six months
Reserved judgment list is almost six months old and records the highest number of late judgments since we've begun reporting the situation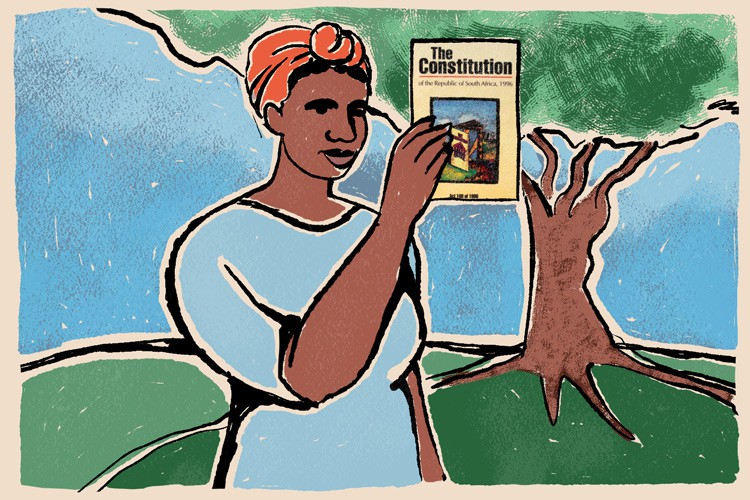 The Office of the Chief Justice (OCJ) has released its latest report on reserved judgments—more than a year after publishing its last report on 31 December 2021.
According to the latest Reserved Judgment Report for the Chief Justice, as of 31 December 2022 there were 184 judgments outstanding for at least six months in courts across the country. In total, 904 judgments were reserved. This is the highest it has been since GroundUp started reporting on late judgments in 2017.
The judicial norms and standards explain that judgments in both civil and criminal matters should generally not be reserved without a fixed date for handing it down. However, instead of delivering judgment immediately or soon after a hearing or trial finishes, the court may decide to reserve judgment without a fixed date for handing it down. The judicial norms and standards further state that for "exceptional cases where it is not possible to do so, every effort shall be made to hand down judgments no later than three months after the last hearing".
GroundUp's reporting used a more lenient six-month benchmark to regard a reserved judgment as late. It appears the OCJ is also using the more lenient six-month benchmark.
Previously, late judgment reports had been published three or four times a year, but the latest report for 31 December 2022, is the only one published by the judiciary for 2022. GroundUp tried to obtain this list for the past year, but our requests were stonewalled by the OCJ.
A previous report by the judiciary showed that at the end of December 2021, there were 156 judgments outstanding for more than six months. The number of late judgments increased by 28 by December 2022.
The latest report shows that at the time of publication, the Johannesburg Labour Court had the highest number of reserved judgments with a total of 116. Of these, 24 have been outstanding for more than six months.
The Kimberley High Court had the second-highest number of late judgments with 23 outstanding for more than six months. The Western Cape High Court and Cape Town Labour Court each had 19 late judgments.
The judgments which have been outstanding the longest date back to 12 December 2012 and 4 June 2013, both by Judge Anton Van Zӱl. Despite not handing down judgment in these matters, Judge Van Zӱl retired in August 2021. He has eight outstanding late judgments.
Acting Judge Albert Eillert of the Kimberley High Court has ten late reserved judgments — this is the highest according to the list. Acting Judge Tessa Le Roux of the Western Cape High Court has eight late judgments. Judge Robert La-Grange of the Cape Town Labour Court had ten outstanding judgements as at 31 December 2022, but two have since been delivered. Judge Edwin Tlhotlhalemaje of the Johannesburg High Court had 16 late reserved judgments at the end of 2022 but has delivered ten since then and one matter from November 2021 was withdrawn.
Meanwhile, the Polokwane High Court had nine reserved judgments, none of which were late. The high courts in Bloemfontein and Middelburg also had no late judgments.
These might be underestimated because judges use an honour system to notify courts that they have reserved a judgment.
Constitutional Court
According to the December 2022 report the Constitutional Court only has one judgment outstanding longer than six months.
But as of 7 June 2023, the situation appears to have deteriorated. According to the Constitutional Court's website, there are nine judgments outstanding since November 2022 or earlier. These are:
Update on 2023-06-08 10:44
The OCJ has published an amended report:
https://www.judiciary.org.za/index.php/judiciary/reserved-judgment-reports?download=12507:amended-reserved-judgment-report-for-the-chief-justice-as-at-31-december-2022
The only differences from the perspective of the article are the number of late judgments dropped from 184 to 181 and the total number of reserved judgments dropped from 904 to 901.
© 2023 GroundUp. This article is licensed under a Creative Commons Attribution-NoDerivatives 4.0 International License.
You may republish this article, so long as you credit the authors and GroundUp, and do not change the text. Please include a link back to the original article.
We put an invisible pixel in the article so that we can count traffic to republishers. All analytics tools are solely on our servers. We do not give our logs to any third party. Logs are deleted after two weeks. We do not use any IP address identifying information except to count regional traffic. We are solely interested in counting hits, not tracking users. If you republish, please do not delete the invisible pixel.