New school for Khayelitsha
Zwelitsha families to be moved to make way for school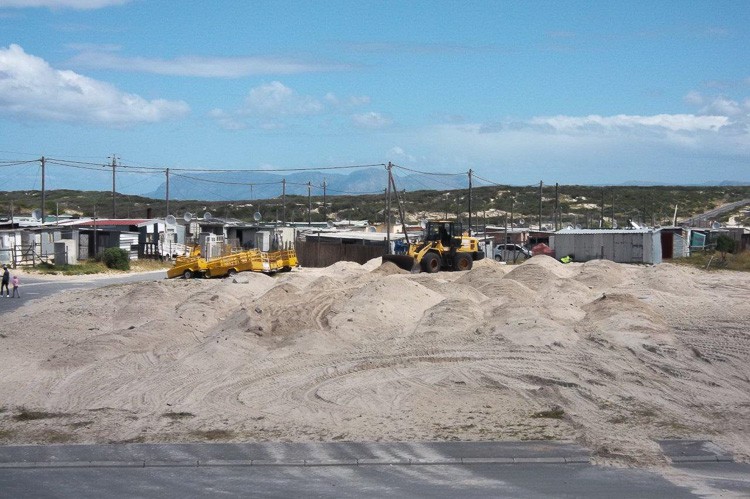 About 60 families from Zwelitsha informal settlement in Khayelitsha are to be moved to a new site to make way for a school. This follows calls from parents for a school closer to their homes.
Paddy Attwell, director of communication in the Western Cape Education Department, said the school, with 12 mobile classrooms, would accommodate about 400 learners. It would be ready for the start of the new school year in January 2018 "if all goes according to plan".
The long term plan was to build a brick-and-mortar school, he said.
The land on which the families will be rehoused is being prepared for occupation, with construction machinery already on the site..
Community leader Mzuvukile Ntlonze said: "I'm happy that the project has got off the ground because residents have been asking me about it whenever they met me."
He said, "The residents now want the City to finish levelling the field and install water and toilet pipes and electricity."
Zwelitsha residents have expressed concerns about the safety and health of children who attend schools far away.
"Walking to school in the morning darkness exposes school kids to crime as thugs rob them of their school shoes, cell phones, money and lunch boxes," said community leader Xolisa Ngwekazi. He said learners took risks boarding overcrowded trains to get to schools in other areas.
Nomandla Mfihlo said Zwelitsha parents were forced to register their kids at distant schools because those nearby filled up quickly at the beginning of the year.
Mfihlo said her six-year-old daughter had to walk to school in Mandela Park. "When they are wet, kids feel cold at school because there are no heaters to keep them warm, and broken windows also allow cold in."
"Because I'm jobless, I have no money to pay for transport to take her to school and back."
Dodgy people are suing us. Please support us by contributing to our legal costs and helping us to publish news that matters.
© 2017 GroundUp.

This article is licensed under a Creative Commons Attribution-NoDerivatives 4.0 International License.
You may republish this article, so long as you credit the authors and GroundUp, and do not change the text. Please include a link back to the original article.