New law to curb illegal debt deductions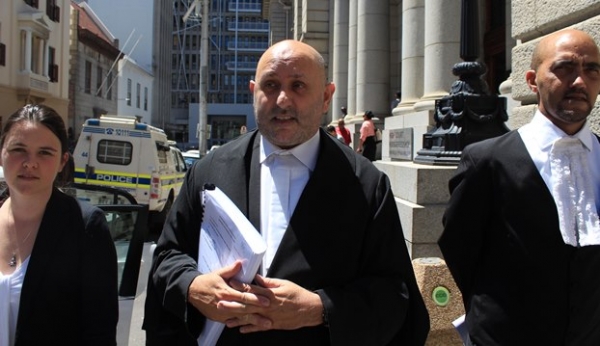 The Department of Justice and Constitutional Development are about to submit a new Magistrates' Court Amendment Bill in a bid to curb "illegal" garnishee orders.
In a statement this week, department spokesperson advocate Mthunzi Mhaga said they were still busy finalising the amended document.
"It will be available on the department's website soon for public consultation before it is submitted to parliament for consideration and enactment," he said.
While Mhaga couldn't confirm the exact amendments to the bill, he said the changes were made as an attempt to stop "the abuses of the debt recovery system."
It follows the recent judgement by the Western Cape High Court where the debt deductions also known as emolument attachment orders (EAO) against 15 consumers were declared invalid.
The class action was brought by the Stellenbosch Legal Aid Clinic (LAC) against a group of credit providers and Flemix & Associates, the law firm that facilitates the salary deductions or garnishee orders. The LAC also raised concerns about judicial oversight as clerks of the court, instead of magistrates, have been issuing EAOs.
In his judgement, Judge Siraj Desai said the deductions were not in line with the Constitution as they lacked judicial oversight.
Desai challenged the constitutionality of sections in the Magistrates' Court Act (MCA) of 1994 under which the orders are granted.
"The court was also asked to give clarity on whether section 45 of the Act permits a debtor to consent to the jurisdiction of a court in respect of the enforcement of a credit agreement to which the National Credit Act (NCA) of 2005 applies," Mhaga said.
The case is expected to go to the Constitutional Court for validation soon.
"The Constitutional Court must confirm any order of invalidity made by the Supreme Court of Appeal, the High Court of South Africa, or a court of similar status, before that order has any force," Mhaga added.
Meanwhile, Flemix & Associates confirmed in a statement released on Tuesday that it would be applying for leave to appeal Desai's ruling.
In the statement, Flemix said they believed the judgment was wrong.
"The Flemix Respondents are confident that the judgment will be overturned by a higher court … The practical effect of the judgment is regrettable because the costs of collection that consumers will have to pay will be greatly increased if the judgment is upheld."
Mhaga urged creditors to make sure that judgements and garnishee orders are done lawfully as highlighted in the Stellenbosch case.
"We urge employers to become more involved in the process and negotiate with creditors to withhold EAOs until confirmation of its validity. They can also approach the clerks of the courts where the EAOs originated to ensure that judgment has been granted lawfully, check how much of a debtor's salary is committed to EAOs, and whether the consumer can afford another deduction," he said.
© 2016 GroundUp.
This article is licensed under a
Creative Commons Attribution-NoDerivatives 4.0 International License
.