Neighbours provide water and electricty to informal settlement
City of Cape Town says it's assessing what is required for infrastructure in Nyunywini, Kraaifontein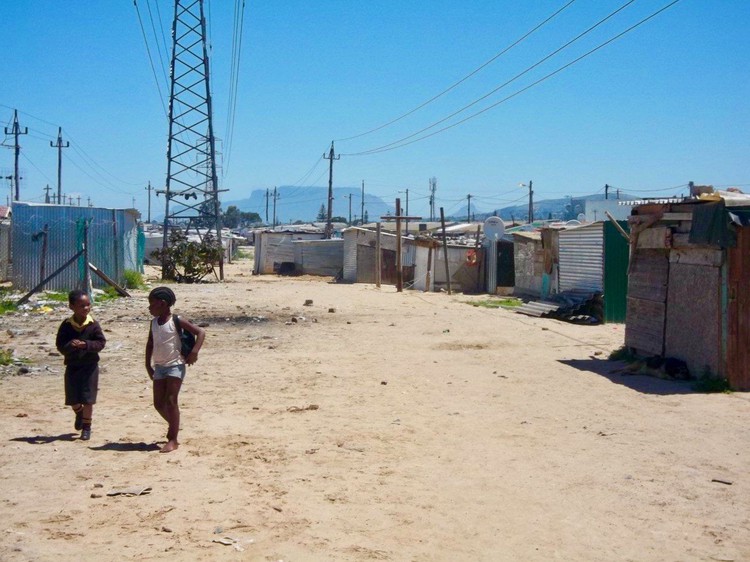 About 70 people are living without basic services in the informal settlement of Nyunywini, opposite Blue Ridge Sports Complex in Wallacedene, Kraaifontein.
Community leader Thanduxolo Lubisi says he moved to the informal settlement in 2001. "I have been staying here for 17 years, but I have never seen any development. The City doesn't care," he says. "We rely on residents of Phase 4B for water, but they also run out when they have reached their daily limits … They lock their yard gates in the evenings, so you must ask for water early."
He said the Phase 4B community were helpful, but would not fill 25-litre containers with water because of water restrictions.
As there are no toilets, residents use a field on Thakudi Street. Resident Nomasibulele Nothwanye says she has also been mocked by school kids when using the field. She says, "It is not safe for women in the field at night."
"I come home from work dog tired, but I must still go to Phase 4B to collect water, otherwise I would have no water to cook, drink and bath," she says.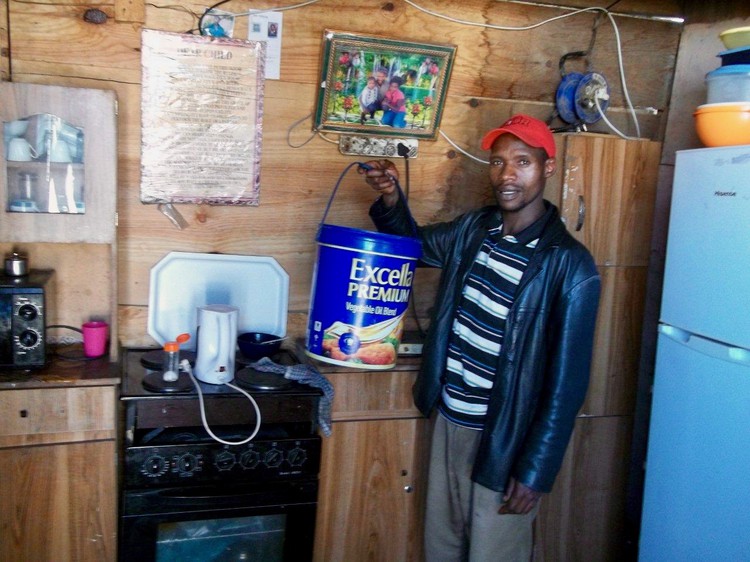 Fezeka Mnyamezeli moved to the settlement in 2014. She says she struggles to do laundry. "Following a freezing winter, my blankets are dirty, but I can't get water to wash them … My neighbour used to help me with water to wash blankets, but she now says she can't because she gets only 60 litres of water per day."
Residents in nearby RDP houses have stopped letting the shack dwellers draw electricity from their homes, says Mnyamezeli. "Formal house owners say they already allow more than enough shack dwellers to get electricity … If they were to help more residents, they say, their electricity boxes would trip."
Phumla Dom says she pays a formal house owner R200 a month for electricity. She says she is one of four residents drawing electricity from her neighbour. If they cook at the same time the power trips.
Ward 6 councillor Simphiwe Nonkeyizana said the settlement expanded around 2004. Some of the people came from an informal settlement called Mooi Trap in Wallacedene. Nonkeyizana lives nearby, but the informal settlement is just outside of her ward.
Councillor Suzette Little, Mayoral Committee Member for Area North, said the informal settlement was located on private land. She said: "With regard to the provision of toilets and taps, permission to install these services was granted, and the City is now assessing what is required in terms of backbone infrastructure to provide these services in the area."
"The City is now making internal arrangements to provide a refuse collection service in the area. In the meantime an ad hoc clean-up will be done," she said.
Little said the City could not provide the residents with electricity as the area fell within an Eskom servitude.
© 2017 GroundUp.

This article is licensed under a Creative Commons Attribution-NoDerivatives 4.0 International License.
You may republish this article, so long as you credit the authors and GroundUp, and do not change the text. Please include a link back to the original article.