Nearly 600 families at a temporary relocation area in Durban share eight toilets
eThekwini Municipality says its water and sanitation unit is busy with repairs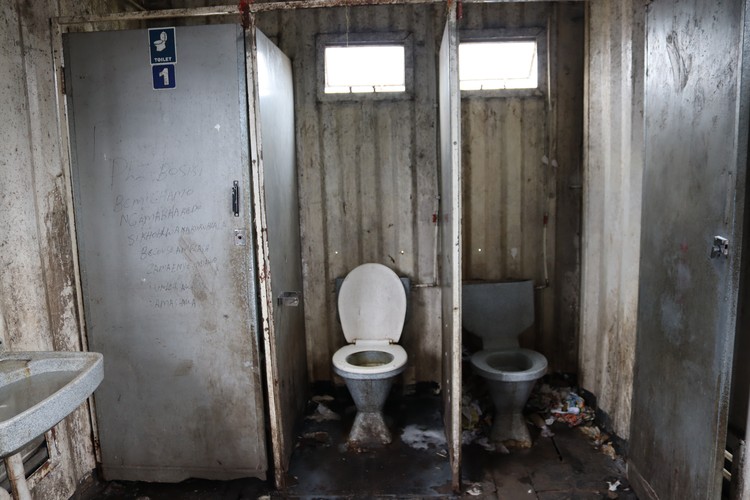 People living in about 600 units at Barcelona Two temporary relocation area in Lamontville, Durban, have had to share eight portable toilets.
Residents say most of the more than 100 toilets around the settlement have been blocked and broken for years.
They accuse the eThekwini Municipality of failing to maintain the toilets for years and ignoring their concerns.
But the municipality says the sanitation department is working to resolve the issues at the settlement and urged residents to help prevent vandalism.
Nearly 600 households from Barcelona Two "temporary relocation area" in Lamontville, Durban, have to share eight portable toilets.
Residents say the majority of the more than 100 toilets around the settlement are blocked and broken. They accuse the eThekwini Municipality of failing to maintain the toilets for years and ignoring their concerns.
According to community leader Khonziwe Mngxumane, the settlement was formed in 2007 when the municipality moved them from an informal settlement in order to make way for the construction of RDP houses.
She said some people who qualified were given government houses but the majority were left behind.
Other concerns raised by residents include that irregular rubbish collection, leaking taps, overflowing sewage and overcrowding.
Nomlindo Duma said she was moved to the area in 2008. The 65-year-old uses a walking stick and says she struggles to walk to the operational toilets because they are far from her unit. For this reason, she uses a 20-litre bucket to relieve herself.
"Come here at 5am or in the afternoons, you will find people queuing to use a toilet. I use a bucket and throw it in the toilet during the day when most people are at work and school," said Duma. "Imagine having to stay with a poo the whole morning [in your home]. I can't put the bucket outside because houses are close to each other, and the smell will go straight to my neighbour's house. The situation forces me to keep the bucket in this one room."
Sithandazile Ngcobo shares her one-room unit with her four children and four grandchildren. "I have lost hope of ever receiving the promised RDP house. Most people have died here while waiting for RDP houses. I'm 73 and also going to die waiting," she said.
Solomon Siphungu said, "Sometimes we get water cuts or we only get water for two hours in the morning and two hours in the afternoon. Maintenance is another challenge. These toilets have cleaners but they are not working. As you can see some of these toilets are locked because they were blocked months ago. We report it, but they do not get fixed," he said.
EThekwini Municipality spokesperson Msawenkosi Mayisela denied allegations that the City was neglecting the community, which currently has 592 occupied units. He said the municipality is aware of the sanitation issue and the eThekwini water and sanitation unit is busy with repairs on the communal ablution facilities.
"We do concede that our transit camps have issues with refuse removal as some residents put out their rubbish on the days their area is not scheduled to be serviced. This then results in heaps of rubbish lying uncollected," said Mayisela.
He urged residents to help the City to protect the facilities from being damaged and vandalised.
Mayisela said the families will be relocated to the Lamontville Ministerial Housing Project once units become available.
He said the project has been underway for several years, with more land being identified for housing. "Covid and the floods made it very difficult for the City to fast-track its housing projects because budgets had to be reprioritised. The issue of land is also a big problem," he said.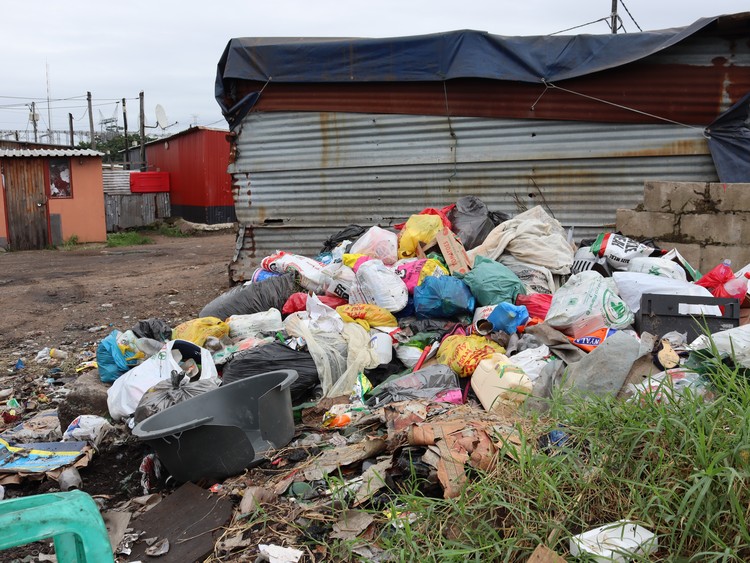 © 2023 GroundUp. This article is licensed under a Creative Commons Attribution-NoDerivatives 4.0 International License.
You may republish this article, so long as you credit the authors and GroundUp, and do not change the text. Please include a link back to the original article.
We put an invisible pixel in the article so that we can count traffic to republishers. All analytics tools are solely on our servers. We do not give our logs to any third party. Logs are deleted after two weeks. We do not use any IP address identifying information except to count regional traffic. We are solely interested in counting hits, not tracking users. If you republish, please do not delete the invisible pixel.