My School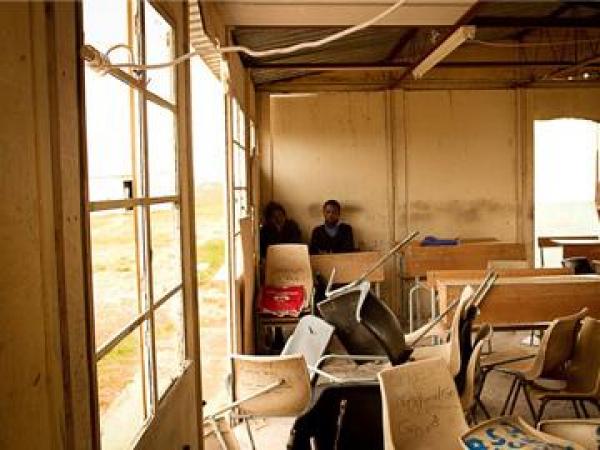 Today GroundUp received this short message from Palesa Faith, a high school learner in the Eastern Cape.
My name is Palesa Faith. I'm 16 years old. I go to Moshesh High School in Matatiele. Have you gone to a completely chaotic school like mine? Our principal didn't come to school for 9 months. He has been suspended for fraudulently selling our school bus and R1m of the money given for our Agricultural project disappeared under his watch. We don't have teachers for science, agriculture, accounting, life orientation and English. How can we learn with the shortage of teachers? Textbooks are a dream in this school like winning the lotto. I was using my mom's standard 5 maths book. My friends are forced to live at the school hostel that does not have toilets, bathrooms or electricity. The principal, the district and government turned a blind eye on this. If you think this is unfair for us to learn in these conditions, send this message to 10 people. If you would not go or send your brother/ sister to this school, send it to all your contacts.
Palesa has asked for people to "drop a comment" by sending an email to e-mail palesa4730 at gmail.com or via her Mxit ID: palesa.faith.
Dodgy people are suing us. Please support us by contributing to our legal costs and helping us to publish news that matters.
© 2016 GroundUp.
This article is licensed under a
Creative Commons Attribution-NoDerivatives 4.0 International License
.