MPs grill regulator over train safety
But the Railway Safety Regulator's answers are thin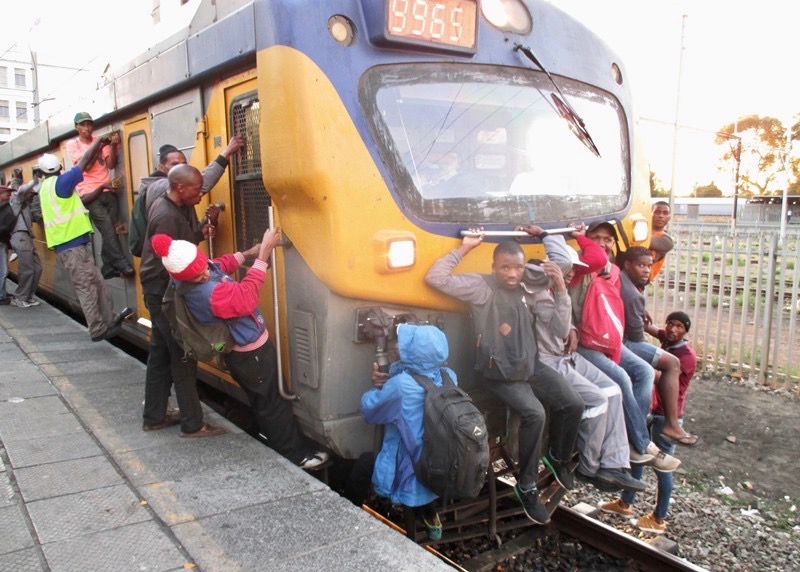 Safety on trains eclipsed the Auditor General's report to the Select Committee on Economic and Business Development of the National Council of Provinces (NCOP) on Wednesday.
Instead of discussing the 2016/2017 audit findings of PRASA and the Railway Safety Regulator (RSR), which were supposed to be tabled, the safety of rail passengers dominated the NCOP hearing.
The RSR failed to get a clean audit, but this was quickly overshadowed by MPs' concerns over media headlines of safety issues at PRASA.
The RSR serves as an oversight body to develop regulations, safety standards and frameworks for railway transport in South Africa, including PRASA and Transnet.
Several MPs referred to a video, published by GroundUp, showing commuters train surfing. It prompted questions and comments from the Committee.
MP Boinglotlo Nthlebe (ANC) asked the RSR what measures they would implement to ensure passengers' safety. Nthlebe asked why if trains serviced so many communities, safety had still not been addressed.
"What are you going to do to improve safety?" asked MP Johan Londt (DA). He said that travel conditions on the rail service have not improved, especially when it came to theft, outdated coaches and overcrowding.
Acting Chairperson of the Committee, Wilhelm Farber, asked what RSR's safety plans were and what action could be done to stop train surfing.
"We acknowledge the issues," said the CEO of RSR, Nkululeko Poya, and added that the RSR "understands some of the concerns of the community".
However, Poya pointed out to the Committee that RSR played an oversight role, which included railway safety, but to implement that it would require the Department of Transport to issue new safety regulations.
During the meeting, RSR said they had licensed 130 new train drivers. A total of 18 would be used for the new electric trains.
PRASA was scheduled to deliver its Annual Report to the committee, but it was not ready yet.
© 2017 GroundUp.

This article is licensed under a Creative Commons Attribution-NoDerivatives 4.0 International License.
You may republish this article, so long as you credit the authors and GroundUp, and do not change the text. Please include a link back to the original article.