Mosaic apprenticeship programme at Spier Arts Academy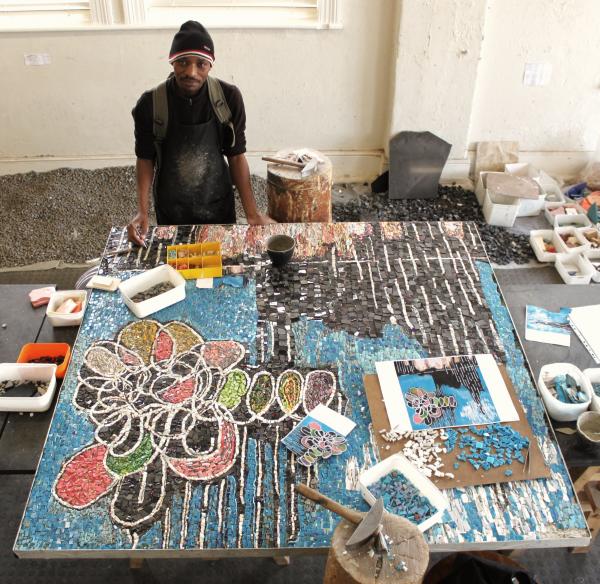 The Spier Arts Academy offers a three year, full-time apprenticeship focusing on mosaic art and includes tuition in drawing, art history and business skills - enabling apprentices to jumpstart their creative careers and run their own successful enterprises.
The employment-based training provides apprentices with the opportunity to work on real-world projects; collaborating with artists while learning to scale, quantify and systematically produce large mosaic pieces over a period of time. The programme is designed to create a local industry with sustainable and meaningful employment for many hundreds, and perhaps even thousands of skilled mosaic artists.
Excursions to art studios, galleries and museums introduce apprentices to the local art & culture scene: fostering an interest in art-related practices and potential business opportunities. Current Academy apprentices take pride that they have the opportunity to be educated by international teachers on this specialised course, whilst earning a living. The Academy welcomes school leavers who are eager to start their creative careers, as well as more experienced candidates with a creative background wanting to broaden their artistic skills. Applications are currently open and close 30th of September. www.spierartsacademy.co.za.
Dodgy people are suing us. Please support us by contributing to our legal costs and helping us to publish news that matters.
© 2016 GroundUp.
This article is licensed under a
Creative Commons Attribution-NoDerivatives 4.0 International License
.