Mitchells Plain soup kitchen continues murdered man's legacy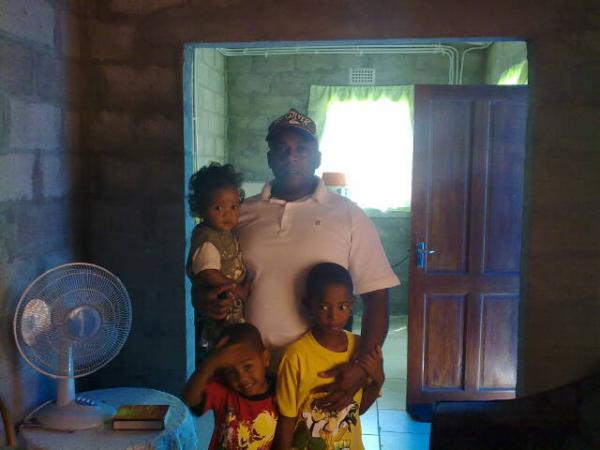 Every Wednesday in Hyde Park, Mitchells Plain, a group of people both young and old gather outside a one bedroom house waiting to be given a bowl of hot soup and a slice of bread. This community project was started in 2009 by Quinton Welman.
Welman wanted to give something to his community, but was murdered in 2010 in Woodstock. Almost every Wednesday of the month, his father and his widow honour his memory by continuing the soup kitchen he started.
"There are some occasions when the soup kitchen is closed, such as the first Wednesday of the month, as some of the people we feed have received their social grants in this first week so they do not need the soup kitchen. If the soup kitchen is closed for any particular reason such as lack of resources a sign is posted on the door of the house," Welman's father, Stanford, explained.
The project has had its ups and downs. They have celebrated Christmas with parties for children, but have also struggled to register their foundation with the South African Revenue Service (SARS). Only recently did SARS certify them as a charity so tax deductible donations can be made. Stanford is currently trying to attract donors to keep the project going. Stanford works as a driver at a school, Good Hope Studies, and has managed to get students and teachers from the school to volunteer and donate to the project.
Marius Du Plooy of Good Hope Studies said, "We donate transport for students on a weekly basis, and we donate food, money, and transport for the Christmas party once a year."
Quinton Welman's widow, Faieka, who is currently studying early childhood development said, "I feel him here with me. I love to give to the community, especially since there is a lot of hunger." She went on to stress the need for donations, such as potatoes, soup mixes, gas, a huge pot, clothes and blankets for the children. Three members of the community who did not want to be named praised Stanford and Faieka to GroundUp, saying they were aware that Stanford takes from his own pocket to feed the community.
Quinton Welman's murderer has not been apprehended since skipping his bail following a court hearing.
Dodgy people are suing us. Please support us by contributing to our legal costs and helping us to publish news that matters.
© 2016 GroundUp.
This article is licensed under a
Creative Commons Attribution-NoDerivatives 4.0 International License
.