Mfuleni pensioners say they've been overlooked for housing
The City of Cape Town says it has followed a fair and independent process and consulted a community committee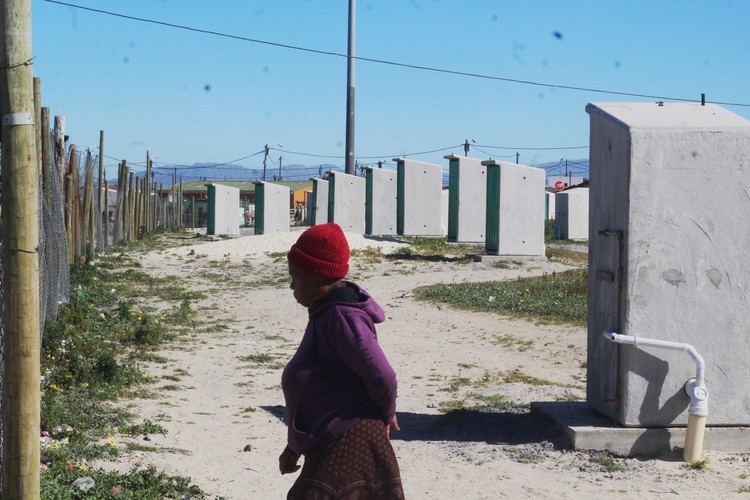 Elderly people from Burundi informal settlement in Mfuleni say the City of Cape Town is failing to include them in new housing projects.
The City says qualifying beneficiaries have been "objectively assessed" in a fair and independent process, which included a community steering committee.
A squabble over lists and a blame game between different community leaders and the local councillor has muddied the process of allocating plots.
Elderly people living at Burundi informal settlement in Mfuleni are upset that they have not been included in two housing projects in the area.
Last year, more than 1,043 beneficiaries benefitted from the City of Cape Town's Extension Two project. Residents say 36 households from Burundi were included.
The City is currently creating another serviced area, called Better Life, expected to be completed by mid-September or early October. It has 116 plots, for which 50 Burundi households received letters in July that they had been selected. But about 20 elderly-headed households have been left out. The other beneficiaries are people from surrounding communities.
Helen Poswayo, 67, said, "I have been staying here since 1991 … There was nothing … We cut trees and removed big stumps to build our shacks."
"Government must fulfil their promises. They bring new housing projects but exclude us old people."
Bongiwe Gongo, 60, has been living in Burundi since 1999. She has six children.
"I registered on the housing list in 2002. We don't know what is happening because people who registered same time as me up to 2005 have not been allocated houses or serviced plots."
"They draw from their database people registered between 2013 and 2017."

Nozimba Dora Zakariya, 55 said, "I have registered in the 1990s. When I came here, my last child was 14 years old; now she is 33 years old.
"I was never allocated a house … When I came here I was young. It was still a bush and only a few people lived here."
"The first project was Bardale. I was here when others moved. The government built flats around Mflueni; I didn't benefit. Now there is Better Life a few metres away from my shack but I didn't get a plot."
"Young and new people not from this area got serviced plots at Better Life and Extension Two."
"Look at the room where I sleep. I have to put containers everywhere to catch water. The carpets are always wet and rain damages my cupboards. I spend most nights scooping water," she said.
Community leader Ayanda Mteto blamed Councillor Ernest Madikane (ANC). Mteto said elderly people were on the list he had compiled, but the councillor had consulted new community leaders.
"I blocked the issuance of letters to Better Life project beneficiaries two times, fighting for the councillor to use the old list he had rejected, which included the elderly."
But Councillor Madikane told GroundUp that the old community leaders "want to control the list".
"They block the process of issuing the letters to the same people they verify with the officials," he said.
Madikane said the community had participated, and the process of allocation "went well".
"Now they're trying to shift the blame," he said.
Community leader Nomntu Tongo backed the councillor, saying Mteto was part of the old committee and should not be imposing himself.
"He is to blame for the confusion that caused exclusion of the elderly people from both Better Life and Extension Two. Before Better Life project started the councillor called for a meeting of all leaders where he informed the old committee they're not leaders anymore."
"The councillor is actually helping a lot in Burundi," said Tongo.
Acting Mayoral Committee Member for Human Settlements James Vos said the Extension Two project was part of the City's Upgrading of Informal Settlements Programme in which beneficiaries receive a serviced site where they can erect their own informal dwelling.
The Better Life project, said Vos, will include water reticulation, sanitation networks and stormwater management, paved access roads and pathways.
"Qualifying beneficiaries have been objectively assessed in terms of the Housing Needs Register and the City's Allocation Policy, which is an objective tool, within a fair and independent process. We have selected those that appear on our 2013 and 2017 survey. The Burundi leadership was part of the verification process," he said.
Vos said when planning the Better Life Project, the City included representatives from different areas that are supposed to benefit from the project, including the Burundi community.
"Project Steering Committee meetings were held to discuss issues, including the allocations. The Committee assists and advises the City where necessary in the allocations process. The Burundi community was to be allocated 50 plots. Lengthy discussions were held and a number of suggestions came forth, which included the elderly, vulnerable and those on the PRASA [Passenger Rail Agency of SA] land."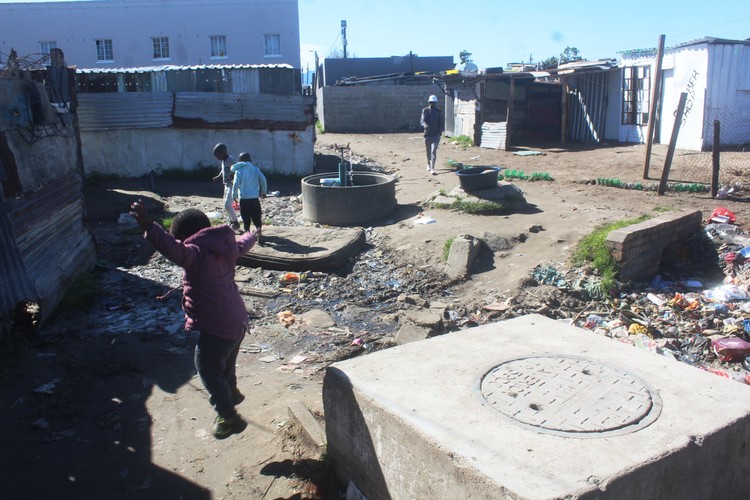 © 2023 GroundUp. This article is licensed under a Creative Commons Attribution-NoDerivatives 4.0 International License.
You may republish this article, so long as you credit the authors and GroundUp, and do not change the text. Please include a link back to the original article.
We put an invisible pixel in the article so that we can count traffic to republishers. All analytics tools are solely on our servers. We do not give our logs to any third party. Logs are deleted after two weeks. We do not use any IP address identifying information except to count regional traffic. We are solely interested in counting hits, not tracking users. If you republish, please do not delete the invisible pixel.