Mbekweni protesters demand dismissal of police officers
Anger at failure to arrest anyone for murder that took place last year May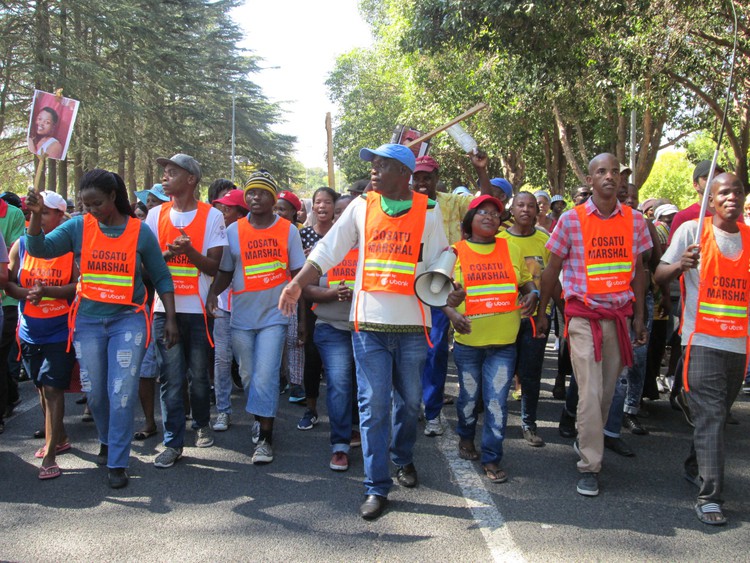 About 300 residents of Mbekweni informal settlement marched to the Paarl Magistrates Court on Tuesday to demand that police officers be fired for failing to make arrests after the murder of Yandiswa Nogonyothi last year.
The protesters demanded that action be taken against police who were on duty when Nogonyothi, a resident of O R informal settlement, was kidnapped and killed in May 2016. She was kidnapped less than 600 metres from her workplace at Drakenstein power station and her naked body was found three days later in a shallow grave by residents.
The protesters said the officers investigating the case should be fired since they had failed to do their work.
Besides the dismissal of the police officers, the marchers also demanded the dropping of charges against 23 Mbekweni residents arrested more than a year ago during a protest over electricity. In 2015 Mbekweni residents marched demanding electricity for their shacks. Mbekweni train station was burnt but no arrests were made. Then in April 2016 residents marched again in support of the same demand. A municipal vehicle was overturned and another set on fire. As people were walking back to Mbekweni, police made 23 arrests at Pick n Pay shopping centre.
The march started near the train station in Mbekweni and continued to the court amid a heavy police presence. Some marchers wore ANC T-shirts.
Marchers wanted to hand over a memorandum of demands to the senior prosecutor but in her absence SAPS Cape Winelands cluster commander General Andre Lincoln accepted the memorandum.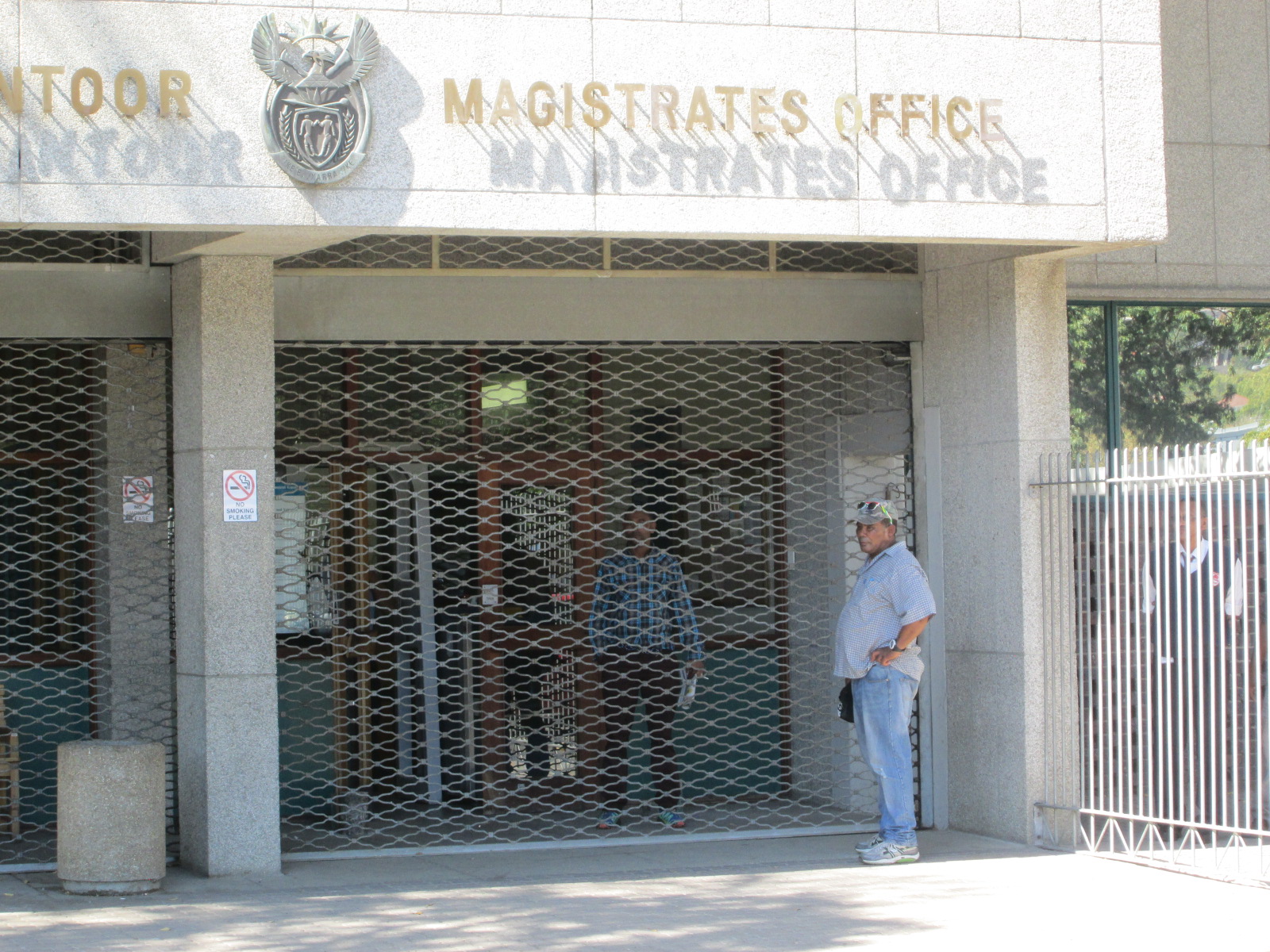 Chairperson of Mbekweni informal settlement dwellers Sibongile Gwatyu said the residents had wanted to hand their memorandum over to members of the National Prosecuting Authority (NPA) and were disappointed that no-one from the NPA had accepted their memorandum. "It is very disappointing to see the way we are disrespected by the NPA," he said.
Lincoln said the Nogonyothi murder case was still open and the police were waiting for the results of DNA tests. "I think we need to improve communication between us and the community so that we will not have such marches. We will have to meet with the court officials and the community to deal with the issues in the memorandum," he said.
© 2017 GroundUp.

This article is licensed under a Creative Commons Attribution-NoDerivatives 4.0 International License.
You may republish this article, so long as you credit the authors and GroundUp, and do not change the text. Please include a link back to the original article.