"Mayor should go to jail" over water failures
Judge describes Limpopo municipality as "disgraceful"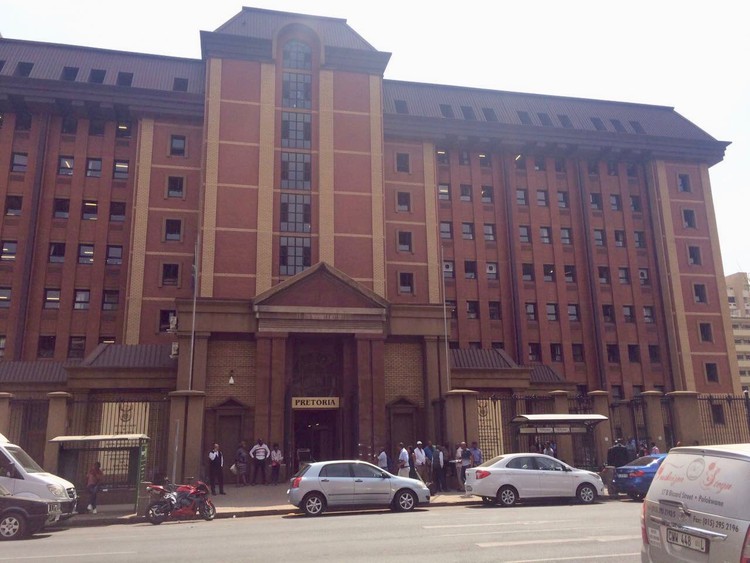 On Tuesday, the North Gauteng High Court, Pretoria, was due to hear a case about the provision of water to five rural village communities in Limpopo. But because of delays from the legal team of Sekhukhune Municipality, the case will now be heard on Thursday. Judge Hans-Joachim Fabricius described the conduct of the municipality in court as "disgraceful".
The villages of Elandskraal, Morarela, Mbuzini, Tsansabela and Dichoeung have been without reliable water sources since 2009. Close to 5,000 households reside in these villages according to Zeenat Sujee, attorney at the Centre for Applied Legal Studies (CALS), who is representing the five communities.
Following several legal processes since 2015, CALS is hoping the court will impose jail time on the executive of Sekhukhune Municipality for failing to comply with a court order last month, the third since 2015.
The municipality's legal representative asked for more time to prepare answering court documents, claiming there had been a "misunderstanding" resulting in the delay. According to CALS, the municipality is acting "in contempt" of the most recent court order.
"What must your clients think of the court?" Fabricius asked the legal team for CALS. "It's been one court order after another and nothing happens. I am disappointed and embarrassed."
GroundUp reported on the case last month, where the court mandated that the municipality install 37 new Jojo water tanks in the villages and refill them daily on weekdays while building a dam for the region. But the municipality has not complied adequately with the court order.
Sujee said: "They [municipality] installed the Jojo tanks; they got that done. But since then [the municipality] has disregarded the whole litigation process. We've had enough. We are asking the Court to find them personally liable and consider jail time as a last resort."
Some villages do not have enough Jojo tanks, and tanks have only been refilled once a week by the municipality since the court order last month.
Villagers travel 200km to court
After the brief court hearing, GroundUp spoke to representatives of the five affected communities who have formed a committee called the Concerned Residents of Flag Boshielo West. They had travelled almost 200km to get to court, only to have the hearing postponed.
Dirkie Mohlokwane of Elandskraal, where water tanks are refilled "once a week on a Saturday", said: "You can maybe get 20 litres before the pressure finishes, and then you must wait until next Saturday."
The problems began in 2009 when the Sekhukhune district changed its water supply from Elandskraal to a new water plant in Flag Boshielo administered by an intermediary – Lapelle Northern Water. Under a "rotation plan" that CALS deems "unconstitutional", water was supposed to go to specific villages at specific times.
But some villages waited for up to four weeks for their tanks to be refilled, and not all the water was drinkable. The Water Services Act of 1997 states that no one should go without fresh water for longer than seven days and that everyone has the right to access at least 25 litres of drinking water every day.
In the absence of a reliable water source, people from the villages have had to buy water, or travel to faraway springs or rivers to collect water, or use water intended for livestock.
"We must often drink water with donkeys," said committee member Timothy Phahlamohlaka. He said there were crocodiles in the rivers where children went to fetch water.
CALS says there has been a drop in school pass rates of children in the villages due to the long distances they cover to collect water and fatigue or "lack of concentration" in class.
Committee member Lazarus Seroka from Dichoeung said if the court sent the mayor to jail, "it will be a lesson to other communities and leaders to make sure that water is a first priority."
Municipal legal team responds
Sibusiso Mdhluli, attorney for the municipality, said that after the court order on 17 August it was not communicated adequately to Lapelle "that they needed to provide additional water".
He said that "residents can expect water in communal RDP taps from tomorrow (Wednesday)". He said the reason that the jojo tanks were not being refilled in compliance with the court order was that the water tankers were coming from a source "40 kilometres away from the villages" and only had a capacity of 75,000 litres, making "refilling all the tanks daily impossible". They have now "devised a plan and found a source seven kilometres away".
He believes the mayor has "done no wrongdoing or malicious act" and that "prosecuting the mayor will not benefit the community's aim for water" but that CALS is "well within its rights" to suggest the court impose a jail sentence. 
Dodgy people are suing us. Please support us by contributing to our legal costs and helping us to publish news that matters.
© 2017 GroundUp.

This article is licensed under a Creative Commons Attribution-NoDerivatives 4.0 International License.
You may republish this article, so long as you credit the authors and GroundUp, and do not change the text. Please include a link back to the original article.