Masiphumelele taxis vs residents: community leader confident agreement is imminent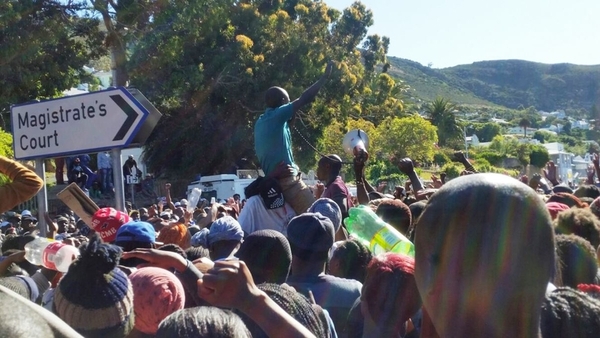 It appears there is progress towards a peace agreement between the Masiphumelele community and the Cape Amalgamated Taxi Association (Cata).
This comes after back to back meetings between the taxi owners and residents on Monday when no resolution was reached.
The trouble arose after taxi owners failed to support protests in support of community leader Lubalo Vellem.
As a result, many residents refused to take taxis. People walked to places as far away as Fish Hoek and Simon's Town or relied on lifts and busses. Some taxi drivers allegedly targeted taxis from Ocean View because people were taking these from work and getting off at the perimeters of Masiphumelele.
Late on Monday, drivers started to force people, especially women, to get into taxis. Some people were also beaten.
At Tuesday's public meeting the community presented their demands In the presence of Cata and its bosses, according to community leader, Tshepo Moletsane.
These included: free transport for community members who wished to support Vellem when he appears in court in Simon's Town on 14 June and back to Masiphumelele; the recent increment in taxi fare to R8 would be reduced to R7 for six months as compensation.
The issue of death threats and anonymous calls to members of the community was also raised. People wondered how the threatening callers had got hold of their numbers. It was understood at the meeting that Nqazeleni Matayitayi, the General Secretary of Cata, would not tolerate such threats being made from its ranks and such incidents should be reported to him.
Moletsane said everyone, himself included, since he worked in the city, had been affected, and old people and school students especially.
A meeting is to be held at 6pm tomorrow in the community hall when the taxi association will respond. Moletsane was explicitly confident that the taxis would comply with the demands of the community.
GroundUp has been unable to reach Cata for comment.
© 2016 GroundUp.

This article is licensed under a Creative Commons Attribution-NoDerivatives 4.0 International License.
You may republish this article, so long as you credit the authors and GroundUp, and do not change the text. Please include a link back to the original article.