Mandela home in ruins
The house where Nelson Mandela's first wife lived out her days is part of the Liberation Heritage Route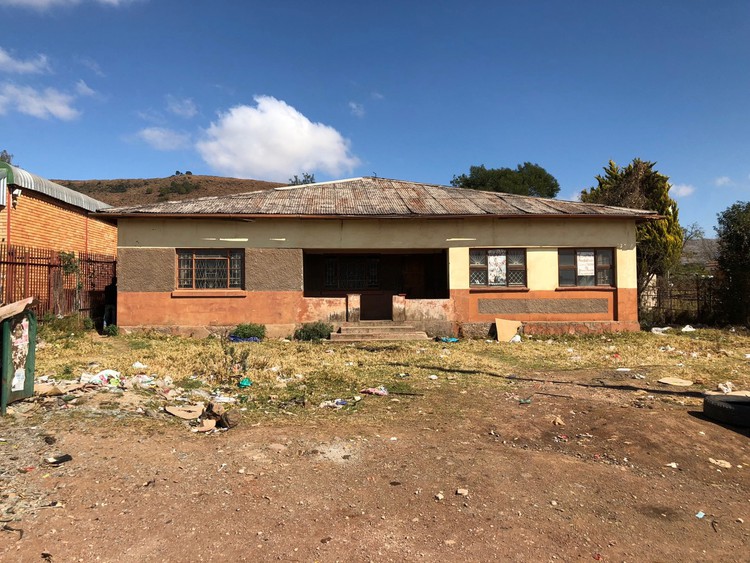 The former home of Nelson Mandela's first wife, Evelyn Mase Mandela has fallen into ruin. The house on the main street of Cofimvaba in Intsika Yethu Local Municipality of the Eastern Cape has been vandalised. People move freely in and out of the property.
Nceba Ntlebe, a neighbour, says, "It is sad to see MaMqwati's [Evelyn's] house look like this. She loved her garden and was a very neat person. Now it is full of rubbish and filthy."
The windows and doors are broken. So is the ceiling, and rubbish is scattered all over the rooms and yard.
Evelyn lived in the modest L-shaped house from 1972 to 2004, when she died. The house is owned by the Mandela family. The original plot was given to Evelyn by Daliwonga Matanzima, former president of Transkei homeland according to grandson Mandla Mandela.
Evelyn Mase Mandela, born in 1922, was a nurse from Engcobo and a cousin to Walter Sisulu. She married Nelson Mandela in 1944. They divorced in 1958. The couple had four children: Thembekile, Makgatho, Makaziwe (who died at nine months) and the youngest also named Makaziwe.
A devout Jehovah's Witness, Evelyn moved to Cofimvaba where she opened a grocery shop and raised her children.
Mandla Mandela said, "It pains us that our grandmother's house looks like this, but we are in the process of revamping the property to restore the dignity and significance of our heritage. The role my grandmother played is of pivotal importance and it is important for future generations to understand the history of this country".
"The restoration of the house will begin soon and funds will be sourced privately and we hope government will play their part," said Mandela.
The property has two plots. One was the household and the other was a grocery store which Evelyn ran for decades.
Granddaughter Ndileka Mandela, who is busy penning her memoirs, said, "I have many fond memories of this house where she brought me up from the age of two until adulthood."
Intsika Yethu local Municipality Mayor Jongumzi Cengani said, "statThis house is a reflection of the history of this country. It is part of the [Liberation] heritage route where tourism development is envisaged … As the municipality we will play a significant role to make sure our history is not lost."