Lufthansa named in irregular PRASA contract
R15m deal is an example of chaotic way rail company was managed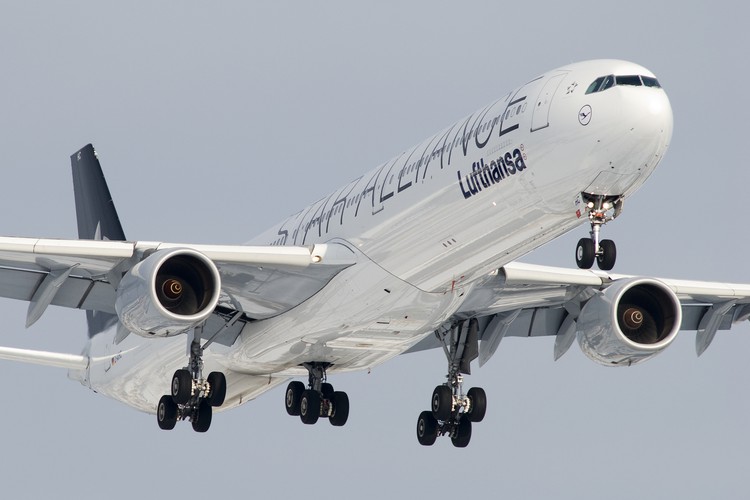 Deloitte accounting firm found that a R15 million contract appointed to Lufthansa Consulting by former PRASA CEO Lucky Montana in September 2013 was irregular.
Lufthansa is mainly known as an aviation company, but it also has a consulting arm.
Deloitte is one of 13 firms commissioned by Treasury to investigate PRASA contracts above R10 million rand since 2012. The investigations were initiated on the back of former Public Protector Thuli Madonsela's 2015 Derailed report on mismanagement at the rail agency. Treasury has sat on the reports for almost a year. GroundUp published them last week after they were leaked to the UniteBehind Coalition.
The Lufthansa contract was related to a turnaround strategy for the Shosholoza Meyl rail service, a subsidiary of PRASA, that runs long-distance train journeys between, for example, Cape Town and Johannesburg. It is a popular low-cost option, especially for travellers who cannot afford plane travel. It has been plagued by problems for many years (see here and here for examples).
Deloitte found that Lufthansa followed through with its contractual responsibilities, but the grounds on which the contract was made were irregular. While the contract was relatively small compared to many of the 185 contracts found to be irregular in the leaked PRASA reports, it is an example of how Montana often disregarded proper procedures.
PRASA had started a competitive bidding process in terms of its Supply Chain Management (SCM) policy. But before this process was finalised Montana approved the appointment of Lufthansa on what is called a confinement basis, which involves limiting the amount of prospective bidders, something that is only supposed to be done in exceptional circumstances.
Dr Joseph Phungula, then Chief Procurement Officer (CPO), recommended that Lufthansa be given the contract for an amount of R22,492,200. He also recommended a 25% upfront payment and a 10% contingency amount be approved.
In an undated, handwritten note, Montana responded that "he had already discussed the matter with Mr [Mosenngwa] Mofi, CEO of PRASA Rail Operations and they had agreed to cap the price [of the contract] at R15 million, and that no upfront payment would be allowed."
Phungula subsequently addressed an appointment letter to Lufthansa on 18 September 2013. The two parties then signed a consultancy agreement on 18 October 2013 with the R15-million contract value stipulated by Montana.
Montana's reasons could be related to a recommendation from the Technical Committee responsible for assessing the companies bidding for the contract. On 15 August 2013 the committee recommended Lufthansa as the preferred service provider, stating: "Based on their [Lufthansa's] strategic approach presented and PRASA's satisfaction with their previous work done for PRASA on the Autopax Turn-around Strategy."
GroundUp contacted Montana asking him about his communications with Phungula and Mofi and his reasons for bypassing the competitive bidding process, but he refused to answer the questions. (See box below.)
According to the report, Montana also contravened these policies in other contracts unrelated to the Lufthansa deal: "Numerous appointments happened via deviations. Mr Montana and Dr Phungula appear to have been involved in all such appointments we investigated."
Lufthansa did not respond to requests for comment. PRASA's acting GCEO, Lindikhaya Zide, has previously informed GroundUp that he will "not comment on" the leaked reports. We have been unable to find a way to contact Phungula. Both Montana and Phungula left PRASA in 2015.
Lucky Montana's responses to GroundUp
After GroundUp published the #PRASALeaks story on 29 November, Lucky Montana responded with dozens of tweets. We had attempted, unsuccessfully, to find his contact details before publishing. For this article we sent Montana direct messages on Twitter. (We had asked him for his email address but he did not supply one.) Here are our questions:
Dear Mr Montana. Unfortunately we know of no way to contact you other than via direct message on Twitter. Please could you answer the following questions by 9:30am tomorrow: 1. What were your reasons for precluding the competitive bidding process and appointing Lufthansa on a confined basis in the R15 million 2013 contract? 2. What was discussed by you and Mr Mosenngwa Mofi in September 2013 regarding Joseph Phungula's request for contracting Lufthansa? 3. How was the price capped at R15 million, R4.3 million less than Lufthansa's original bid?
(We subsequently extended the deadline to 5pm on 1 December.)
Montana sent the following response on 2 December:
Sorry, this is your own deadline, and not me. Firstly, you'll have to explain to the Press Ombudsman how the so-called GroundUp wrote a story that prejudice me, S'fiso Buthelezi and others, without first giving each one of us the opportunity to reply. I have asked my attorney to take this up with the Press Ombudsman. Secondly, The report does not have any status and I personally do not recognize it. I was never invited to answer any question nor moment on the current draft. My former colleagues at PRASA and I had noted so many factual inaccuracies and confirmed that PRASA employees themselves was never given the opportunity to correct these. Please stop sending me stupid questions about the content of the draft reports, which National Treasury itself has not adopted as its own. I trust that This will be the last time GroundUp communicates with me. We can debate on Twitter or Facebook but should not make us friends.
Incidentally, we actually did ask Deputy Minister of Finance Sfiso Buthelezi for comment before publishing our first report. We are yet to receive a response.
Following our article, Montana also published a defence of his record at PRASA but he does not deal with the hundreds of allegations against him. He also ignores the complete dysfunctionality of Metrorail.
© 2017 GroundUp.

This article is licensed under a Creative Commons Attribution-NoDerivatives 4.0 International License.
You may republish this article, so long as you credit the authors and GroundUp, and do not change the text. Please include a link back to the original article.