Living on a lottery prayer
How poor people keep the Lottery coffers filled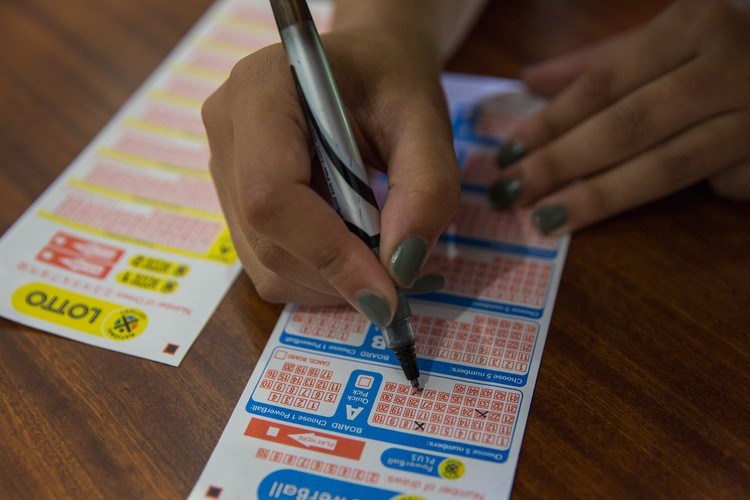 Research commissioned by the National Lottery Commission (NLC) found that many people who play the lottery cannot afford it and even give up household necessities to buy tickets. Some people, based on their income levels, are probably using social grant money to play in the hope of a better life.
Robert, a 42-year-old horse groomer from the Eastern Cape, has never told his wife that he plays the lottery each month. He has worked hard to ensure that he can provide for his family, but can't resist placing a small bet in the hopes of hitting the jackpot.
Research commissioned in 2011 by the National Lottery Commission (NLC), the most comprehensive into the Lottery, has revealed that since its launch in South Africa in 2000, poor and low income-earners make up the biggest group of people who play the lottery. Unfortunately, more up-to-date data is not available.
Randomised countrywide research, using a sample of 2,500 people, showed that 73% of players earn R5,000 or less a month, and of those, 33% earn R1,000 or less.
This low level of income, and the finding that a quarter of people interviewed were unemployed, suggests that some are likely using social grant money to buy lottery tickets.
71% of the people sampled said they gave up household necessities, such as bread, milk, toilet paper and vegetables, to buy lottery tickets.
The odds of winning the jackpot are extremely low — one in 20.4-million — but hundreds of thousands of people continue to buy tickets each week, even when they can hardly afford it.
A win, even if it isn't the big prize, can change one's life in an instant, and all one has to do is spend a few rands on a single ticket, say players.
Mega lottery jackpots, big winners and happy endings are routinely reported. In September last year, an unemployed grandmother won R25-million, and a 58-year-old family man from the Eastern Cape won a whopping R50-million. Recently, four people shared a record-breaking R110-million.
What doesn't make news is what people are giving up for an almost impossible shot at becoming millionaires.
Robert earns less than R5,000 a month and supports his wife and two children. He admitted to sometimes spending money playing the lottery instead of buying things like bread and milk, but said that he would never let his family go hungry because of this.
"I've never had any luck with winning; I only ever get two or three numbers," he said.
The findings of the NLC's research are largely in line with most countries where poor people, hoping for a life-changing win, are major supporters of lotteries.
Of the two dozen people GroundUp interviewed, only four had ever won — and none had won more than R400.
A 64-year-old Plumstead woman, who asked not to be named, said that since her children left home, she buys tickets more frequently but tries to be "responsible" whenever she does.
"I only ever do it once a month, sometimes once every two months." She also only allows herself to buy two tickets at a time, but admits to buying scratch cards in between.
The NLC survey found that 60% of people believe the Lotto is good for South African society (27% disagreed). Half believe that people play the Lotto sensibly. Only 18% felt that South Africans should be discouraged from playing it.
© 2018 GroundUp.


This article is licensed under a Creative Commons Attribution-NoDerivatives 4.0 International License.
You may republish this article, so long as you credit the authors and GroundUp, and do not change the text. Please include a link back to the original article.