Soccer clubs fall victim to drought
No water to maintain Atlantis sports fields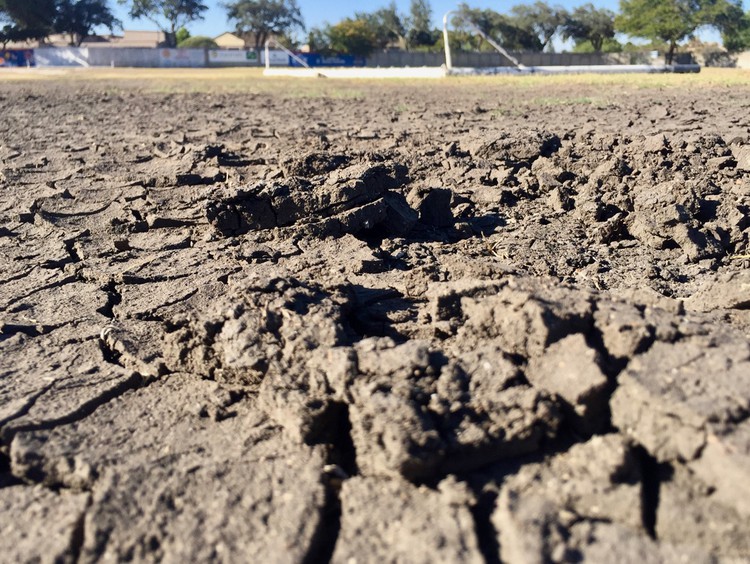 Ten football clubs affiliated to the Atlantis Local Football Association have stopped training as soccer fields dry out due to the water crisis in Cape Town.
On 1 February, the City implemented level 6B water restrictions which forbid the watering of pitches and sports fields with municipal drinking water.
"We are going to lose all our children to gangsterism," said Jerome February, vice chairman and co-founder in 1993 of Robinvale Spurs Football club.
He said the club had a large junior programme with 150 members participating in teams from under-6 to under-18. Before the drought they would practise three times a week. Now there is no soccer practice.
The artificial grass pitch at Robinvale Sports Complex cannot accommodate all the local soccer clubs. It is currently occupied by a club playing in the ABC Motsepe League.
"We need the City to provide us with water to revive the grass on the soccer fields so we can get the kids back on the field … There are boreholes but they have no pumps," said February.
The president of the Atlantis Local Football Association, Claude Brown, said, "The children are now getting into mischief because they are not actively participating in sports. A child in sport is a child out of court."
The Atlantis Cricket Club, known as the Baggy Blues, which falls under the Western Province Cricket Association, has also cancelled practice.
"Many youth in Atlantis have played for the club and the club was also used to educate the youth," said Rowland Hermanus, secretary of the club.
Michelle Fortuin of X-Treme Youth Atlantis Empowerment said, "For the month of February we joined up with another youth group and went into the street to talk to youngsters … We also invited them to join us as an alternative to keep them busy and motivated to stay away from gangs and drugs. While we are facing this terrible drought that makes it impossible for them to continue with their first love, sport," said Fortuin.
Janine Willemans, spokesperson for the City, said 29 artificial surfaces would be used to accommodate as many of the major soccer events as possible.
In terms of Level 6B restrictions, outdoor usage of boreholes is strongly discouraged and limited to one hour on Tuesdays and Saturdays either before 9am or after 6pm. The restrictions are necessary to ensure that the aquifer is not depleted, as this water will be required to flush the city's sewer network if the taps run dry, said Willemans.
She said the City "will permit the irrigation of sports fields with borehole water to allow [only] key sporting events and tournaments to continue … Each sports federation is requested to submit a list of their most important fixtures and the City will prioritise the fields required for irrigation with treated effluent or borehole water."
Dodgy people are suing us. Please support us by contributing to our legal costs and helping us to publish news that matters.
© 2018 GroundUp.


This article is licensed under a Creative Commons Attribution-NoDerivatives 4.0 International License.
You may republish this article, so long as you credit the authors and GroundUp, and do not change the text. Please include a link back to the original article.