Immigrants held in cells for four weeks after police raid on restaurant
"I wouldn't wish it on my worst enemy" says Zimbabwean restaurant manager at Mowbray police station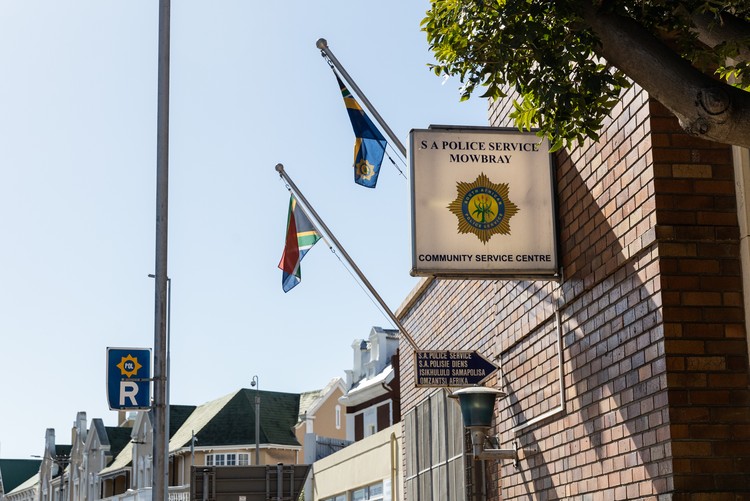 Two immigrants were detained in the holding cells at the Mowbray Police Station, Cape Town for four weeks.
They were arrested on 13 July, during a raid at the restaurant where they work, for having expired documentation.
The two detainees were released on 11 August, with no explanation.
Lawyers for Human Rights says their detention was unconstitutional.
Two immigrants who were kept in the holding cells at the Mowbray Police Station in Cape Town for three weeks say they have been left traumatised by their detention.
The 32-year-old Nigerian woman and 41-year-old Zimbabwean man work at a restaurant in Mowbray. The restaurant was raided, and the pair were arrested on 13 July, along with eight other immigrants, for not having valid documents.
The two were kept in police custody, awaiting deportation, and then released on 11 August without any explanation. The woman had an expired Volunteer Visa and the man had an expired passport.
GroundUp visited the Nigerian woman in the holding cells last week before she was released by police. She was lying on a thin mattress covered by a grey blanket, in a concrete cell which stank of urine.
"I didn't hurt or kill anyone, but I'm treated like a criminal," said the woman, who is a cook. "No bathing, seldom eating, and no brushing of teeth. It was very hard for me."
In another cell, not far from hers, was her Zimbabwean colleague, a manager at the restaurant. He was sharing a cell with four other men.
He said some days they got three meals - oats, bread, rice and soya mince - and some days only two. During the taxi strike last week, they weren't fed during the day, he said. "You get three thin blankets and a mattress. It was horrible."
He said during an appearance at court in Wynberg, he had been placed in a holding cell with prisoners from Pollsmoor who had stolen his shoes, chain and jacket. He did not know why he had been released.
"I am just a man who left his country running away from political violence, seeking safety, I do not deserve what happened to me. I'd rather go back to the violence back home than risk living this nightmare again," he said.
GroundUp has not yet been able to ascertain what happened during the hearing, but a SA Police Services (SAPS) source told GroundUp that the two had been detained unlawfully.
"There was not even a case number for this case…Mowbray is a temporary facility, the longest anyone has been kept at Mowbray was seven days," said the source.
Sharon Ekambaram, head of the refugee and migrant rights programme at Lawyers for Human Rights, also said the arrests and detention were unlawful, citing a 2017 Constitutional Court judgment.
Asked for comment, SAPS told GroundUp to contact the NPA.
In response to our questions, NPA spokesman Eric Ntabazalila said the "NPA did not arrest, release or hold any person unlawfully".
Questions sent to Home Affairs had not been answered by the time of publication.
© 2023 GroundUp. This article is licensed under a Creative Commons Attribution-NoDerivatives 4.0 International License.
You may republish this article, so long as you credit the authors and GroundUp, and do not change the text. Please include a link back to the original article.
We put an invisible pixel in the article so that we can count traffic to republishers. All analytics tools are solely on our servers. We do not give our logs to any third party. Logs are deleted after two weeks. We do not use any IP address identifying information except to count regional traffic. We are solely interested in counting hits, not tracking users. If you republish, please do not delete the invisible pixel.