Kramer has it wrong says City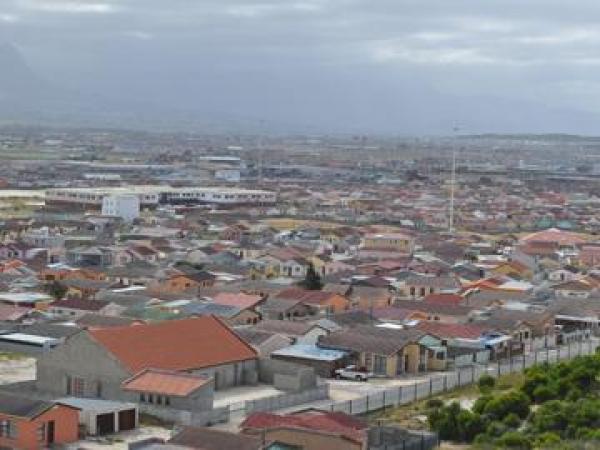 Paul Boughey, chief of staff to the executive mayor of Cape Town, takes issue with Dustin Kramer's article on GroundUp.
Recently Dustin Kramer has made a number of ill-informed and inaccurate statements related to City spending. This is surprising given the extensive engagements that the City has had with Mr Kramer and his colleagues over the last few years on a range of service delivery related issues. In order to ensure there is no confusion, it needs to be unequivocally stated that the City of Cape Town is committed to redress and to a pro-poor budget.
The Mayor recently tabled the draft budget for public comment; this R34 billion draft budget proposes that 67% of City spending be directed at service provision to poorer communities. The list of projects in this regard are too numerous to mention, but sees for example R600 million being spent in the coming years on the replacement of Apartheid era concrete roads, the creation of the Khayelitsha/Mitchell's Plain MyCiTi Express service, a massive hostel upgrade programme in Langa and Gugulethu, a variety of other housing projects, the expansion of the janitorial programme and the continued rollout of additional sanitation and water services. This is on top of the continued provision of basic services, which includes the most extensive basket of free basic services in the country. The budget includes a R1,7 billion provision for rates rebates and further indigent support.
Given that Kramer has recently complained about the state of Mew Way, he may be interested to know that the City is poised to spend in excess of R30 million on rehabilitating this road. This on the back of introducing traffic calming measures to reduce accidents.
Mr Kramer seems unaware that under the Democratic Alliance, the City has grown the sanitation budget for informal settlements by 278% and has increased toilet provision from 14000 to over 40000. He seems to be unaware of the fact that Cape Town is the only metro with a systematic programme of electrification. We have connected over 30 000 households since 2006, with 1400 households in Sweet Homes informal settlement due to be connected in the coming weeks. He seems unaware too that Cape Town is one of the few metros with a functional, weekly door-to-door refuse collection service.
The City of Cape Town also leads the country in the provision in the creation of EPWP work opportunities – a direct programme to provide financial relief to those who need it most. In the last year the City created in excess of 35 000 such opportunities, serving to alleviate poverty and improve service delivery.
Mr Kramer and his cohorts fail to appreciate that the City is genuine in its pro-poor spending commitment. We have a deliberate and systematic programme to ensure that we redress past imbalances and improve the quality of service provision to poor communities. I would ask that he engages with the City's R34 billion budget in more detail before he casts misguided aspersions against the City.
Dustin Kramer's article on GroundUp
The DA's mid-term review, Boughey says substantiates his claims.
Dodgy people are suing us. Please support us by contributing to our legal costs and helping us to publish news that matters.
© 2016 GroundUp.
This article is licensed under a
Creative Commons Attribution-NoDerivatives 4.0 International License
.