I had to repeat grade ten because of Metrorail
Learners in Cape Town schools badly affected by collapsing train service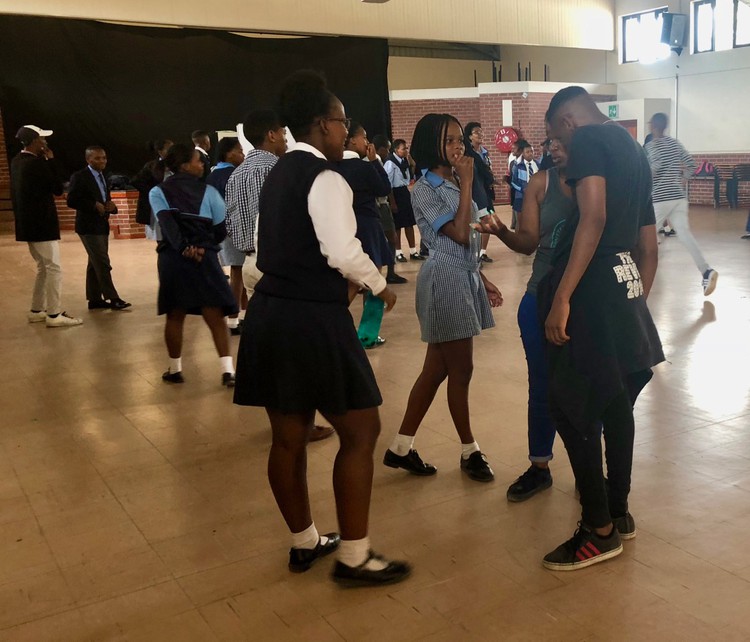 Coming late to school and being punished and fined; having their classes disrupted; missing exams and failing grades; getting robbed on their way home — these are some of the experiences of learners in Cape Town's school thanks to Metrorail's poor service.
Last week, learners gathered at Thandokhulu High in Mowbray to share their experiences of using Metrorail trains to commute to school. Youth groups of grade eight to eleven learners, known as equalisers, from Walmer, Oakland, Salt River and Thandokhulu high schools voiced their dissatisfaction with Metrorail.
A learner from Thandokhulu told GroundUp she is angry. "I used to take a train from Heideveld to Salt River on the Central line … Trains were always delayed, cancelled, and I was always late for school. Even though I had bought a weekly ticket for R50 I sometimes had to take a bus. I was absent from school numerous times because there were no trains at all. When it was examination time, I either missed it or was late. In the end I failed and had to repeat grade ten. I never took any valuables to school because trains are not safe; commuters get robbed on the train."
A grade eight learner at Walmer High, who travels from Langa, said he was regularly late for school. "The teacher doesn't shout, but I have to pay a R5 fine. If I do not have it, I have to stay behind and clean. Metrorail used to give us letters showing that trains were delayed but it has lost meaning as we are late every day. I feel like it's not my fault that I am late. I do not deserve to be punished. I wake up very early but sometimes the trains are cancelled. When they do come they are too full. And they get stuck. Then I have to wait sometimes 30 minutes or an hour for it to move again. Then, when I am finally dropped off at Woodstock, I have to walk for about 30 minutes to reach my school."
A 13-year-old learner at Salt River High, who travels from Crossroads, said, "Teachers are questioning why I am late every day, why I don't get up early. They don't believe my story that trains get stuck on the way. They ask why I then don't use a bus or taxis, but my family can only afford the train … The class teacher called my mother and asked to make a plan that allows me to be at school on time or find another school in the area where I live. My parents are very worried about me walking alone as I leave as early as 6am to catch the train."
Spokesperson for the Western Cape Education Department Jessica Shelver said the department had asked Metrorail to address the issues urgently. "Metrorail needs to be questioned in terms of their plans to address these issues that are greatly impacting the lives of people in the Western Cape especially disadvantaging our learners."
She said, "Schools will accommodate learners as far as possible in terms of late coming and catch up programmes as required."
Metrorail spokesperson Riana Scott on 13 February told GroundUp, "Like motorists, train users will unfortunately have to rise earlier to get to work or school on time."
Equal Education Law Centre intends to build a case with the learners' testimonies and take Metrorail to court.
Dodgy people are suing us. Please support us by contributing to our legal costs and helping us to publish news that matters.
© 2018 GroundUp.


This article is licensed under a Creative Commons Attribution-NoDerivatives 4.0 International License.
You may republish this article, so long as you credit the authors and GroundUp, and do not change the text. Please include a link back to the original article.