Parliament has become unwelcoming
Access used to be quick and easy. Not any more.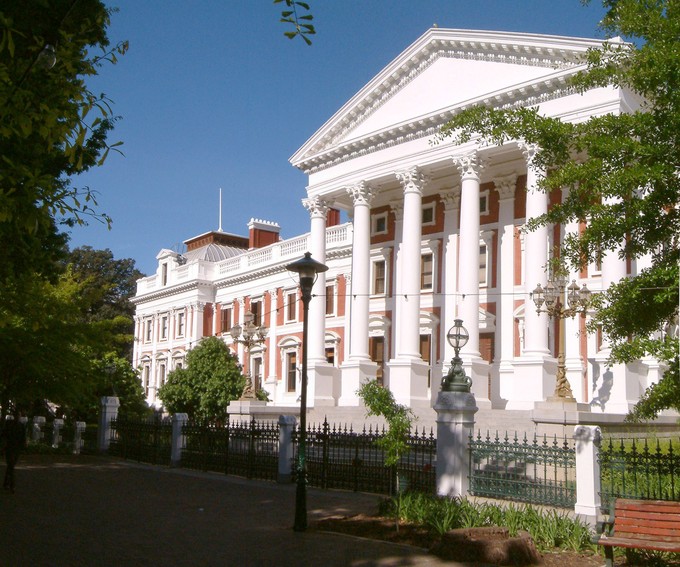 In the first democratic Parliament, civil society representatives were a rarity in the beginning. The first Justice committee meeting I attended, I was the first of my kind, and the members and I eyed each other in a nervous sort of way. I was solemnly invited to have coffee at the break, and a sandwich, which tradition I have followed ever since.
I got a permit from the Sergeant at Arms, a small yellow plastic card, which allowed me to walk in without registering and visit committees as they seemed relevant to my work. The number of committees grew by the day, jumping from around 23 in the beginning to 50, with the Constitutional Assembly happening at the same time. If memory serves, we had to go via the police security to get in. Press access was easy, as they were all holed up behind the New National Assembly Chamber.
Later Parliament took my plastic permit away, and instead required me to get a small slip of paper, on which the venue was written, and my name, after showing some photo ID. This was filled in by a Parliamentary staffer. I continued wandering around, although the press had been moved out, so you couldn't just pop in and ask a question. I tried lobbying in the actual lobby of Parliament, which is where lobbying got its name, and everyone got a bit antsy, so I have never tried that again.
The current Parliament is quite different. For the first time my colleagues got stopped from going in to Parliament because they were wearing T shirts with the logo of an organisation on it. After an intervention by two members of Parliament (from the smaller opposition parties) we were allowed in. Before the opening of Parliament, barriers go up to keep the public away from Parliament days before the event.
In recent weeks, access to Parliament itself has become much harder.
A new system has been introduced which requires the parliamentary staff to print a photo ID which may be used for the day. This system should be quicker for those already on the system, but there is only one queue, so those unregistered wait with those who are registered.
The queue can extend out of the door of the visitors' centre into the street. Those visiting from Departments for oversight meetings with committees, people with appointments, organisations trying to listen to discussions in committee – they all queue, sometimes for up to half an hour.
Parliament is a shadow of its former welcoming self.
© 2016 GroundUp.

This article is licensed under a Creative Commons Attribution-NoDerivatives 4.0 International License.
You may republish this article, so long as you credit the authors and GroundUp, and do not change the text. Please include a link back to the original article.