Hopes for new Cape Town restaurant after Covid-19 devastated industry
"Local everything" should be industry's new focus, says restaurateur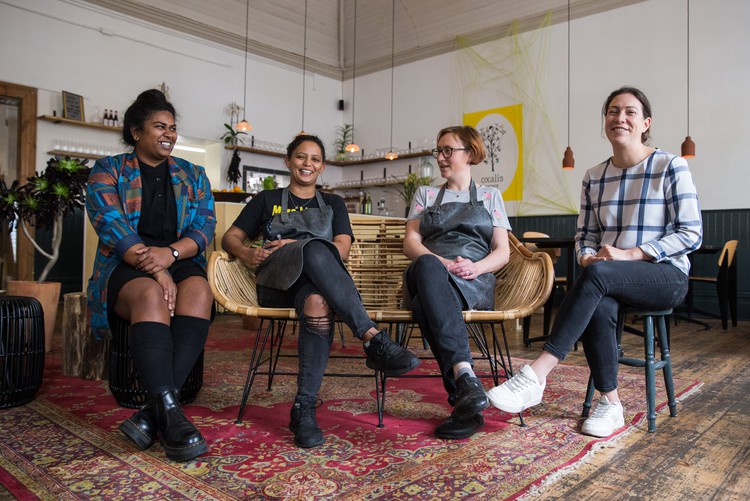 Many restaurants in Cape Town have closed permanently.
But four women have opened their own restaurant after they lost their jobs during the Covid-19 pandemic.
Their Oxalis Eatery on Wale Street is centred on local produce.
The owners say they are sensitive to people's anxieties and the new atmosphere since the pandemic.
---
The Covid-19 pandemic has devastated Cape Town's restaurants, many are in limbo or have closed permanently and retrenched staff. But four retrenched women have partnered to open their own restaurant, the Oxalis Eatery, on Wale street, between Loop and Bree Streets.
Food is prepared by chefs Liezl Odendaal and Lisa Knipe, while the front-of-house and bar are attended by Jade Konz and Yoraya Nydoo.
Located upstairs, above the Secret Gin Bar, one enters through Honest Chocolate. The women sublet the space for seven months from the Gin Bar, after they saw its advertised, and they opened a few weeks ago after the end of the second alcohol ban.
"If the alcohol ban had continued, I'm not sure how much foot traffic we would have received. The Gin Bar has really helped pull people into our place," says Nydoo.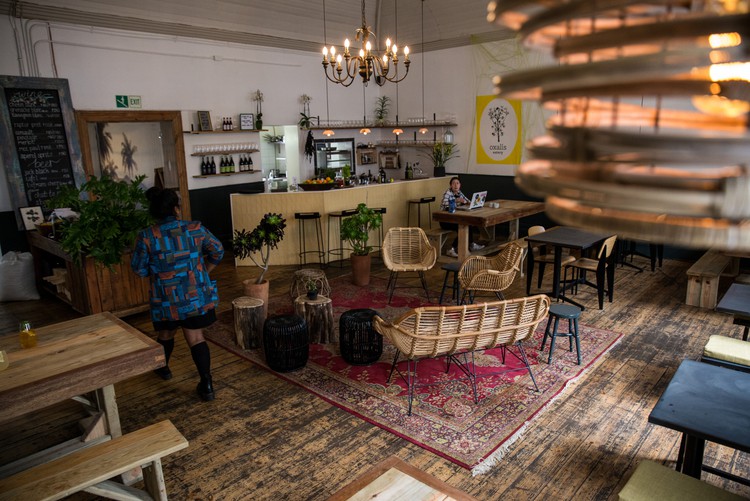 "You can't just sit back, especially in the hospitality industry. You can't walk into another job with how things are at the moment … There wasn't another option for us. We believe in each other and ourselves," she says.
"Oxalis is a type of plant that grows around the world and in South Africa, and blooms towards the end of winter. When we were thinking about the idea of a pop-up restaurant, these yellow flowers were blooming everywhere. This project was about flowering, change, and a new season. Oxalis are such beautiful resilient plants that it seemed so apt."
Knipe used to work in a fine dining restaurant. It's great to see friends, she says. "Now they can afford to eat where we work!"
Odendaal says her experiences of the lockdown has changed her. From day one, she cooked with Ladles of Love, up to 7,500 meals a day. "We took over that kitchen and we cooked for homeless people, which was the total opposite of what we had been doing. And we have obviously been changed by that," she says.
She has kept up contact and has helped a number of community kitchens to open.
"We've always promoted local supplies, local food, local farms, local everything – everyone should now focus on that. Stop importing stuff. It's not cheaper, and it's not more exclusive … Don't import fricking balsamic vinegar. With a little bit of effort you will find amazing ingredients right here in the Western Cape. We have everything here. People just need to find the farms, find the people growing certain ingredients.
"I think that will be the future of restaurants. That's what we will promote. How else is this economy going to recover? People need to know where their food comes from. If people start asking those questions, restaurants would feel pressure to support local producers."
The Oxalis team have created a seasonal, blackboard-style menu filled with dishes that they love, made with local ingredients. "The parfait and our homemade salamis have worked well, and the kimchi cauliflower and fried chicken have become very popular," says Knipe. "The seaweed we get ourselves, and we go out to forage mushrooms, which we use for our brunch specials. It's a Cape Town menu."
"I've developed good relationships with wine distributors, so I was very open with them about the budget. We need accessible wines that are reasonably priced for our budget," says Nydoo.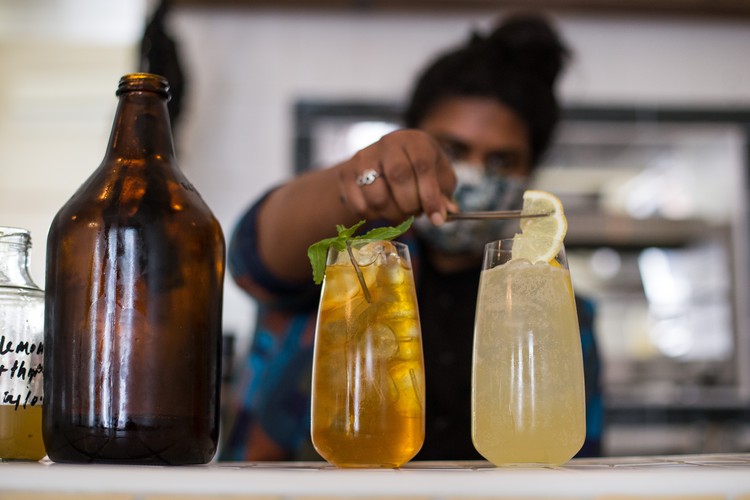 Nydoo says there is a new atmosphere since Covid-19. "The biggest thing for me is knowing people's insecurities now because of the pandemic: judging how much they want you at the table, if you're sanitising enough, if you're sensitive to their anxieties."
James Vos, Mayco Member for Economic Opportunities and Asset Management (whose portfolio includes Tourism, Property Management, Strategic Assets, and Enterprise and Investment), told GroundUp that the City is compiling a plan with various other stakeholders for revitalisation post-lockdown – the Economic Action Plan.
Vos said the City is offering rental remission and repayment arrangements to commercial lessees.
He said he has also engaged with the Federated Hospitality Association of Southern Africa (FEDHASA) as well as the Restaurants Association of South Africa. Vos said City efforts to support restaurants and the hospitality sector included submissions for the reopening of restaurants, allowing the sale of alcohol and the lifting of the curfew.