Here's how SAPS should spend that R100 million
Muizenberg police station money should be spread around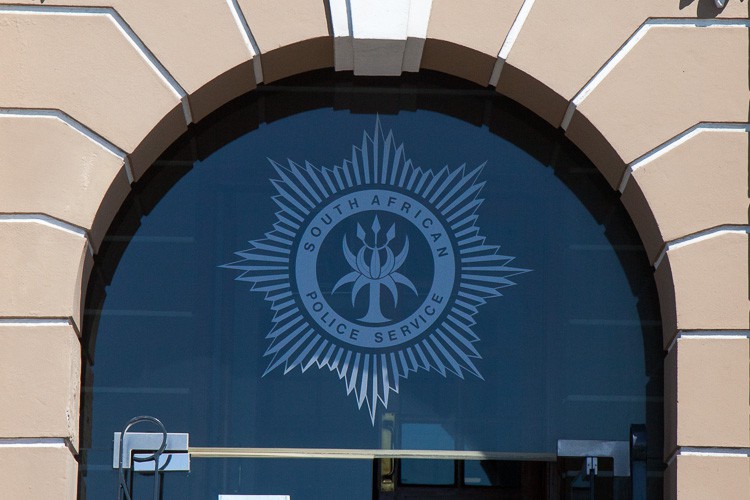 Instead of spending R100 million on the Muizenberg police station, the SA Police Service should spread the funds to ensure that communities such as Lavender Hills, Vrygrond, Nyanga, Philippi, Kraaifontein, Makhaza and Delft are safer, writes Chumile Sali
On 30 March 2016, the Social Justice Coalition and Equal Education filed papers against the Ministry of Police at the Equality Court in terms of the Promotion of Equality Act. Our core argument is that the manner in which the South African Police Service (SAPS) allocates police resources is unfair, unjust and irrational and discriminates against black working-class communities. In September 2016, Nyanga Community Police Forum joined the matter.
Our argument in court is informed by the findings and recommendations of the 2014 Khayelitsha Commission of Inquiry chaired by Justice Kate O'Regan and Advocate Vusi Pikoli. The Commission investigated the breakdown of relations between the community of Khayelitsha and SAPS, as well as police inefficiencies. The former Western Cape Commissioner of Police, Arno Lamoer, questioned the method in which SAPS allocates police resources and commented that it is irrational.
The Khayelitsha Commission of Inquiry found that "residents of the poorest areas of Cape Town that bore the brunt of apartheid are still woefully under-policed 20 years into our new democracy". These areas often had the highest levels of serious contact crime, the Commission said. "This pattern needs to change as a matter of urgency", the Commission said, recommending that SAPS should revise the way the Theoretical Human Resource Requirement - the resource allocation system - works.
It became apparent during the Commission of Inquiry that SAPS systems of allocating police resources have not transformed. During the apartheid era, police personnel were deployed in white communities to protect white properties and in black communities to maintain order. In white and safer suburbs, more police personnel are deployed, and in black communities, fewer. In Rondebosch, there is one police officer for every 115 residents. In the 10 least safe areas in Cape Town, there is one police officer for every 1,043 residents. The unsafe areas include Kraaifontein, Mitchells Plain, Delft, Gugulethu, Nyanga, Khayelitsha, Mfuleni and other communities.
Does Muizenberg need more police resources? Yes, Muizenberg needs more police resources. Muizenberg police precinct includes the predominantly white areas of Kalk Bay, Muizenberg, St James and Marina Da Gama as well as the black and coloured communities of Vrygrond, Capricorn and Pelican Heights. The current police station is inaccessible to communities such as Vrygrond and Capricorn, which are more than 6km from the Muizenberg police station.
Instead of building a R100 million police station in Muizenberg, SAPS should consider building a police station in Vrygrond. A second police station would decrease the burden on the Muizenberg police station. A police station in Vrygrond would mean that people of Vrygrond and Capricorn, areas reliant on public transport, would have greater access to police services.
As the Social Justice Coalition, we are questioning the method in which SAPS allocates police resources. SAPS says Muizenberg has been on the priority list for the past ten years. But Makhaza Police Station in Khayelitsha has been on the priority list for the past 13 years and yet there is no police station in Makhaza. What criterion is being used to allocate resources? Clearly the criterion indicated in the SAPS resource allocation system is not being utilised. The system requires that in allocating resources SAPS should consider the size of the area, population, crime statistics and socio-economic conditions. Residents of Nyanga have been asking for a second police station to be built in Weltevreden, Nyanga since 2005. SAPS argues that the second police station for Nyanga is in its initial phase, but SAPS has not even secured land for a police station.
The R100 million should be spread fairly to ensure that communities such as Lavender Hill, Vrygrond, Nyanga, Philippi, Kraaifontein, Makhaza and Delft are safer. We all have a right to live in safer communities. SAPS must serve all South Africans.
If we allow SAPS to build the R100 million police station in Muizenberg, without considering the needs of Vrygrond and Capricorn and similar communities, we will be allowing the institutionalisation of inequality.
© 2017 GroundUp.

This article is licensed under a Creative Commons Attribution-NoDerivatives 4.0 International License.
You may republish this article, so long as you credit the authors and GroundUp, and do not change the text. Please include a link back to the original article.