Activists furious with delays in child shooting case
Skhumbuzo Dube was shot dead by another child who was playing with a gun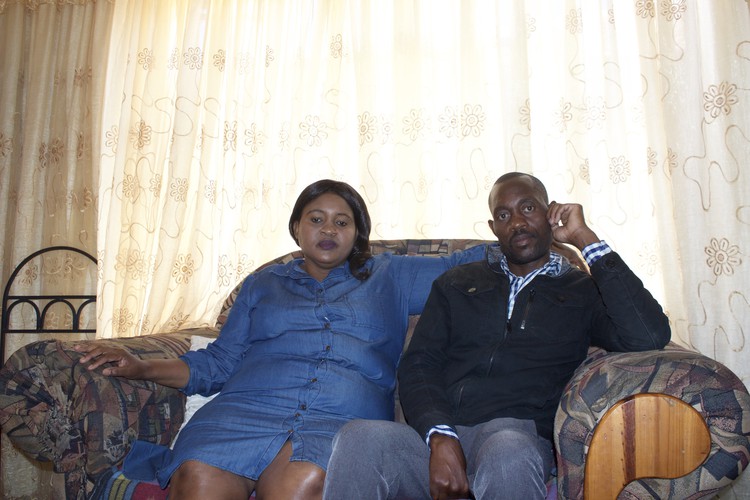 Fourteen-year-old Skhumbuzo Dube was shot dead on 4 June. His 12-year-old neighbour had got hold of his grandfather's firearm and was playing with it when he shot Skhumbuzo. The grandfather is on trial for gun negligence in the Ekangala Magistrates' court near Bronkhorstspruit. But for the third time on Wednesday the case was postponed.
Skhumbuzo is one of about 18,000 homicide victims in the country this year, and Bronkhorstspruit is a small town 60km from Pretoria. So it's unusual for a case like this to get public attention, but Gun Free South Africa (GFSA) has taken a special interest in it. Adele Kirsten, the organisation's director, explains that this case "demonstrates the significant weaknesses in the firearms control management system in South Africa, from the point of issuing a gun license to an individual to the point of destruction."
Skhumbuzo was taken to hospital but he died after losing too much blood.
On Wednesday, the case was postponed because of a problem with the docket. Asked by GroundUp to explain what was wrong, Captain Elphias Malinga, the investigating officer on the case, said he "could not be sure", and had not received documents back from the court for verification.
Witnesses claim the child who shot Skhumbuzo was also seen playing with the gun the day before he shot Skhumbuzo. The child had accidentally shot the gun that day too, but it had only hit the garden wall.
According to the Firearms Control Act of 2002, "When a firearm is not under the direct personal and physical control of a holder of [the] licence… the firearm and its ammunition must be stored in a safe or strongroom."
Khumbulani Dube, Skhumbuzo's father, believes that the grandfather (the owner of the gun) had not secured the gun adequately from his grandchild. "Many people have guns around here, but nothing like this has happened before," Dube said.
Dube explained to Groundup that he "[has] been sent from pillar to post" trying to get accurate information about the case. A full week after the incident, no case had been opened by SAPS. The case has had three different investigating officers, and no formal inquest into the circumstances of the death has started. Statements from witnesses were only taken in mid September, and a post mortem report has not yet been filed with the investigating officer.
About ten days after his son died, Dube contacted GFSA for help. Kirsten explained: "We have a small ad hoc response to people to give assistance to navigate the law. Right across Dube's case, there's essentially been very poor access to justice and no follow-ups."
With the assistance of GFSA, Dube contacted the area SAPS commissioner, who removed the first investigating officer and put Malinga in charge. "It took two or three months," Dube said. "The whole process has been very stressful for me. I can't even sleep. It pains me, seeing somebody so negligent … it's like he's getting away with it."
Kirsten says that enforcing "strong gun laws" reduces deaths. "Before the introduction of the Firearms Control Act in 2000 we had 34 gun deaths a day. By 2009 the daily gun death rate had reduced dramatically to about 18." She is concerned that since 2012 murders have begun increasing again and that "there is emerging evidence that gun deaths have also increased."
The case has been postponed to the end of November.
Malinga said that "depending on circumstances" the penalties for gun negligence could range anywhere from a "fine to jail time." He said it was likely that the grandfather "would not be allowed to possess a firearm in future."
Dube hopes that the grandfather will have his gun license revoked. "That gun must be taken away. [The grandfather] doesn't deserve to own a gun. He must take full responsibility for what happened." He said that he was "very angry" at SAPS for the delays. He described Skhumbuzo as "a very clever boy" with "lots of friends". "It is a very painful thing to lose a child," Dube said quietly. "Especially due to this type of negligence. I expected so much from him. He was too young."
© 2017 GroundUp.

This article is licensed under a Creative Commons Attribution-NoDerivatives 4.0 International License.
You may republish this article, so long as you credit the authors and GroundUp, and do not change the text. Please include a link back to the original article.