Gugulethu women's marimba goes national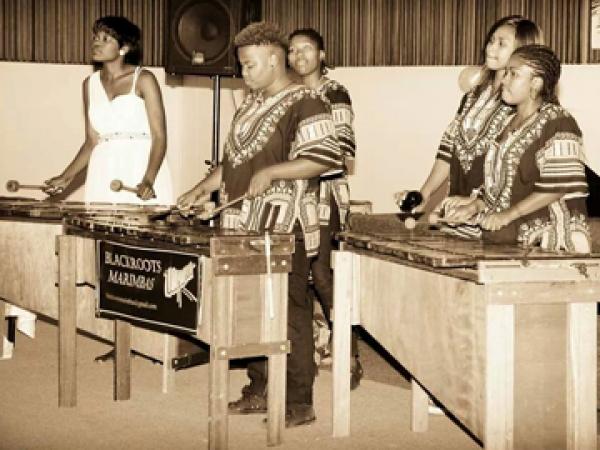 A group of five Gugulethu women studying at UCT are hitting the big time with their marimba music.
Blackroots marimba group has been performing with big groups like the Soil and in music festivals around the country.
"Last year we had a huge performance in Sandton, Johannesburg, at the Moshito festival. We performed among big respected people in the industry and it was huge exposure for us", says Sibahle Sky Dladla, the founder of the band.
She says the group was formed at JL Zwane church in Gugulethu 2011, where she and other members of the group used to play in church functions. As they performed regularly and attracted fans they wanted to expand their music. The church funded them for a while until they were able to stand on their own.
"Our music is unique. There are not many people in my community who play cultural indigenous music."
"Since we are all women, people intend to judge us before we play. As young women we get motivated by that because we are showing the men in the industry that we can also play marimba, and do performing arts at the same time," says Sibahle.
All five are studying music related courses at UCT.
Sharon Mhambi, who is part of the group, says she loves performing and when she is on stage she feels connected to her roots.
She was taught by Sibahle. "When I started I thought playing marimba music was going to be just a hobby but today it is part of my life and music is part of my career."
"Blackroots is growing and we see a positive future for the group. We want to show young people that cultural music is alive, and that it plays an important role in our African culture".
"In five years time we see ourselves owning a women's company where we promote our music, and teach young people about culture-related issues," says Sibahle.
Dodgy people are suing us. Please support us by contributing to our legal costs and helping us to publish news that matters.
© 2016 GroundUp.
This article is licensed under a
Creative Commons Attribution-NoDerivatives 4.0 International License
.