Ambitious project to teach rural people to code
Non-profit is offering a free course to anyone who shows programming aptitude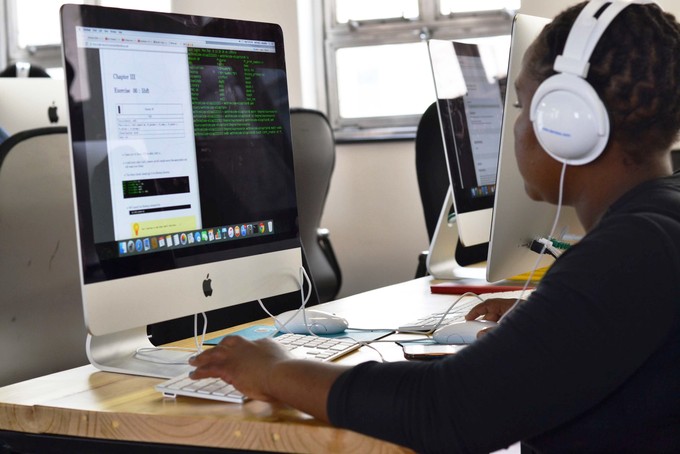 Martha Phora matriculated with grades good enough to get her into an IT college. But like many young South Africans, her dream came to an abrupt end when she could not afford the fees to continue studying. Then WeThinkCode (WTC) came along.
A non-profit organisation, it raised R10 million to establish a no-fee school to train people with aptitude for computer coding and place them in an institution with a full-time job.
The organisation tries to remove barriers such as lack of finance and education. It has has encouraged people in rural areas to apply. For example, Phora is from rural Dalton in Limpopo.
WTC uses a free online game called BornToCode to vet applicants. Those who crack it, get a spot in boot camp. According to co-founder Camille Agon, more than 25,000 test submissions were received. Among them, Phora's. She eventually joined the 2% of applicants who demonstrated the ability to problem-solve.
Arlene Mulder, co-founder, says, "Many people living in rural areas demonstrate the ability to problem solve, given the daily obstacles they have to overcome."
An aptitude to solve problems does not depend on education, she says.
"This is why we made it such that anyone from the age of 17 to 35 can apply to WeThinkCode. You don't even need a matric pass to apply."
Agon says the curriculum taught at WTC (which is SETA accredited) is structured on a similar initiative based in France. 
"Here, we're not teaching you code. We're teaching you how to learn. In a few years time, Java might be obsolete. What then? We believe if we teach you how to handle code, you'll be able to problem solve in any [programming] language," says Agon.
"We've partnered with several companies in the mainstream private sector, who all have a need for coders in their firms. So, not only have they funded us, they've also got positions waiting for those who make it through the exams," says Agon.
Phora says, "I have sacrificed my time, my social life and everything else to succeed at this. Opportunities like this don't come around [often] in South Africa."
Phora is now 25 years old. Her plan is eventually to return to her home and mentor African women to take up positions in technology.
According to Agon, there are at least 70,000 positions for coders in South Africa and perhaps as many as half-a-million.
In return for the no-fees education, graduates do an internship with the corporate sponsors. "It works out for everybody. The private sector has a desperate need for coders; our students have a need to be skilled coding professionals with a job, and we have the programme and space to train them."
The exact details of graduates' employment contracts were not available, as the programme was still in its inaugural boot camp phase and graduation would only occur in 2018. Those who pass boot camp will enter the programme and be taught, among other things, algorithms, artificial intelligence, database design and cyber security.
Mulder says, "We can't wait around for someone else to solve this problem. We are that someone else."
Dodgy people are suing us. Please support us by contributing to our legal costs and helping us to publish news that matters.
© 2016 GroundUp.

This article is licensed under a Creative Commons Attribution-NoDerivatives 4.0 International License.