Fort Hare protesters arrested for public violence
Students to appear in court tomorrow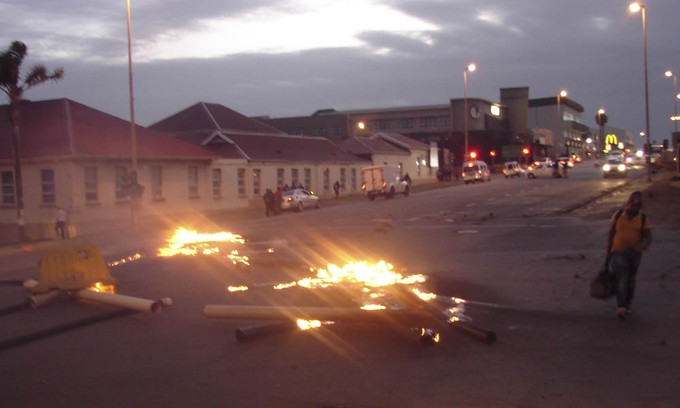 Thirty-two Fort Hare University students from the East London campus were arrested last night as students shut down Fleet Street, setting fires and stoning cars and people passing by.
The students are to appear in East London Magistrates' Court tomorrow, charged with public violence.
Students said police had fired rubber bullets and students had run to Elwandle, one of the residences, and locked themselves in their rooms.
Students' Representative Council (SRC) member Zizipho Malindi said police had kicked open the doors of student rooms and started arresting students. 
Another SRC member, Sonwabiso Mamnkeli, said students were tired of university management's "empty promises". He said students did not want an 8% fee increase; they wanted a zero fee increase in 2017.
Mamnkeli said students wanted to go back to classes before the academic year was lost, but would continue with the protest until management responded to their demands.
Today, SRC and UFH management were in a meeting in Bhisho, with a mediator from the South African Council of Churches. Meanwhile in East London, students met in the city hall to listen to members of the SRC.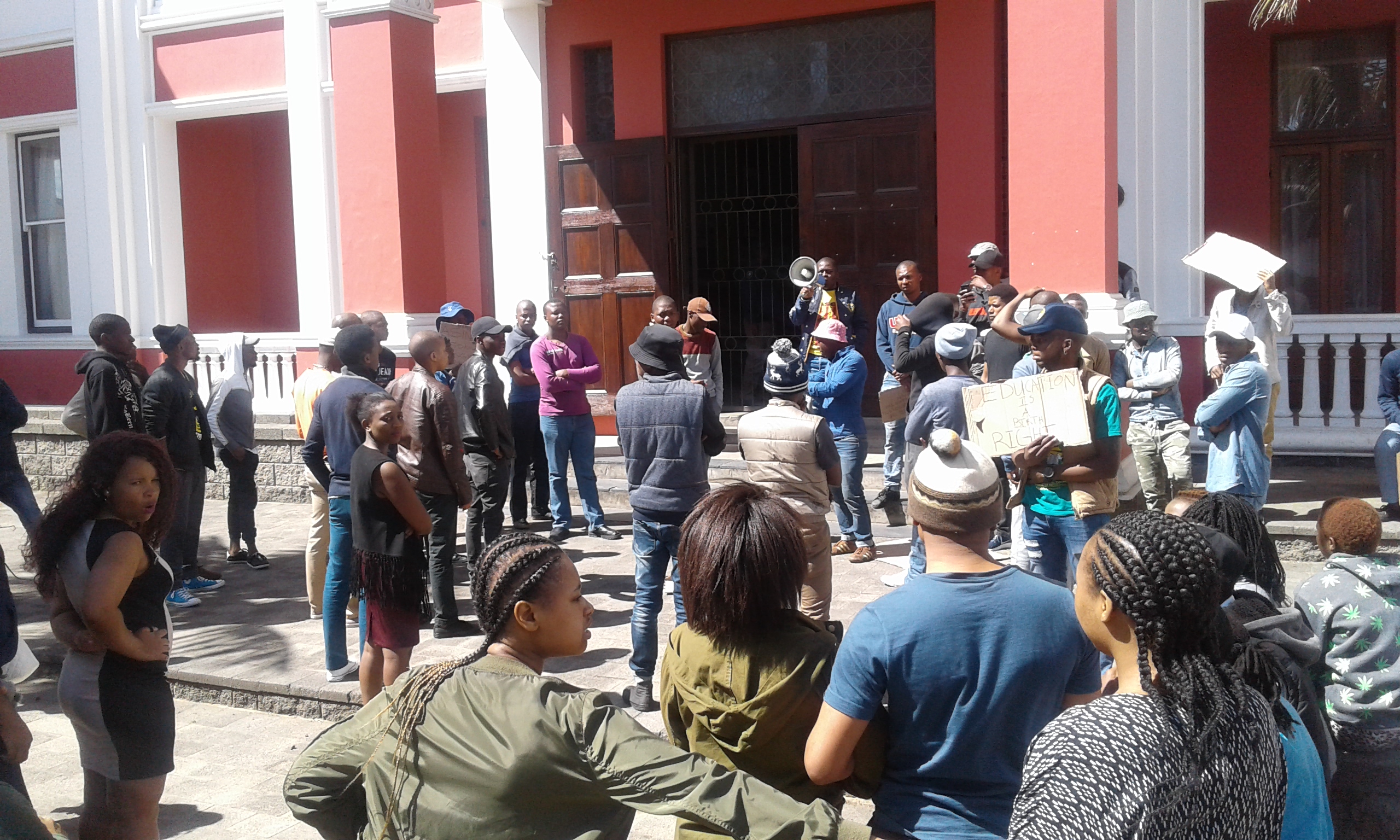 One SRC member said management had shown no respect for student demands.
"We gave the university three weeks to meet our demands and we got nothing."
A student who did not want to be named said he would like to go back to classes but this was not the right time.
Stakeholder Relations Manager Lizo Phithi said the University regretted the events of last night. He said it was not clear what had caused the violence.
"What we know is there was a public demonstration by the students of Fort Hare in East London. There was burning of tyres and traffic disturbance, which led the police to intervene. About 32 students are reported to be arrested and are to appear in court tomorrow."
"We regret this as the University," he said.
"We want a way forward because the sooner we get back to lecture rooms and prepare for the final exams, the better for all," said Phithi.
Dodgy people are suing us. Please support us by contributing to our legal costs and helping us to publish news that matters.
© 2016 GroundUp.

This article is licensed under a Creative Commons Attribution-NoDerivatives 4.0 International License.
You may republish this article, so long as you credit the authors and GroundUp, and do not change the text. Please include a link back to the original article.