The forgotten mining town where rape is "normal"
Women and children bear the brunt of lawlessness at Durban Deep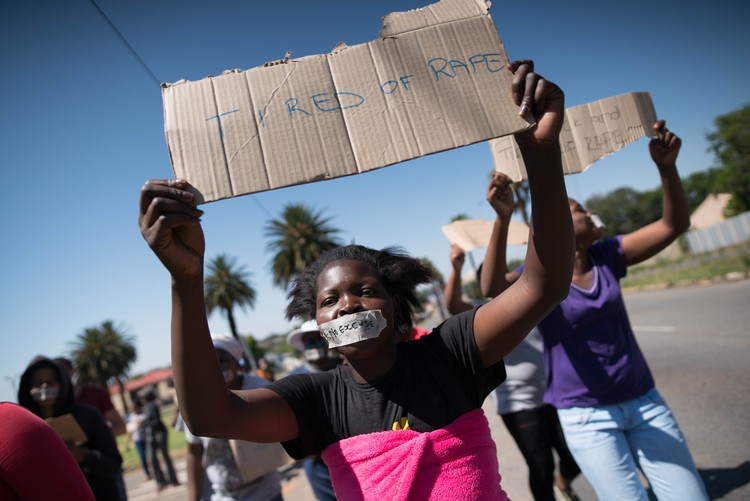 Aneni* sits on a wooden armchair, staring out of her open front door, which lets a chink of sunlight into her dimly-lit lounge. Her three-year-old child, wearing a bright pink dress, plays with a tattered doll and sings nursery rhymes to herself as Aneni recounts the day in November when she was repeatedly gang-raped by three men in balaclavas.
Originally from the small town of Lupane in the west of Zimbabwe, 33-year-old Aneni had arrived in South Africa with her daughter two months before to join her husband, who'd come to seek work.
On the day of the rape, Aneni was moving some of the family's possessions from the sprawling shantytown of Matholiesville to their new home in Durban Deep, a defunct and dilapidated gold mine on Johannesburg's Witwatersrand gold reef.
As she was walking in the pouring rain, three men jumped out of a passing taxi and pushed Aneni and her daughter, who was strapped to her back, into an open patch of veld. They kicked Aneni's legs from under her. Her daughter began to cry. The men slapped the child until she fell silent. She was forced to watch her mother being raped for hours.
Aneni and her family are among the many migrants and low income residents to have moved into the properties formerly inhabited by Durban Deep's white mine employees until the mine ceased its operations in 2001.
In the past few years, growing competition for the 12-million ounces of gold still believed to be unmined in the Durban Deep area has sparked a deadly turf war in which informal miners, mostly from Zimbabwe and Lesotho, have been murdered by rival gangs and syndicates on an almost weekly basis.
Cut off from support networks and services in this forgotten place, women like Aneni routinely bear the brunt of Durban Deep's poverty, violent crime and lawlessness.
"I don't feel right," Aneni told GroundUp in December, almost a month after she was raped. "Whenever I go outside, I feel terrified of any men I see. Any of them could be the ones who raped me."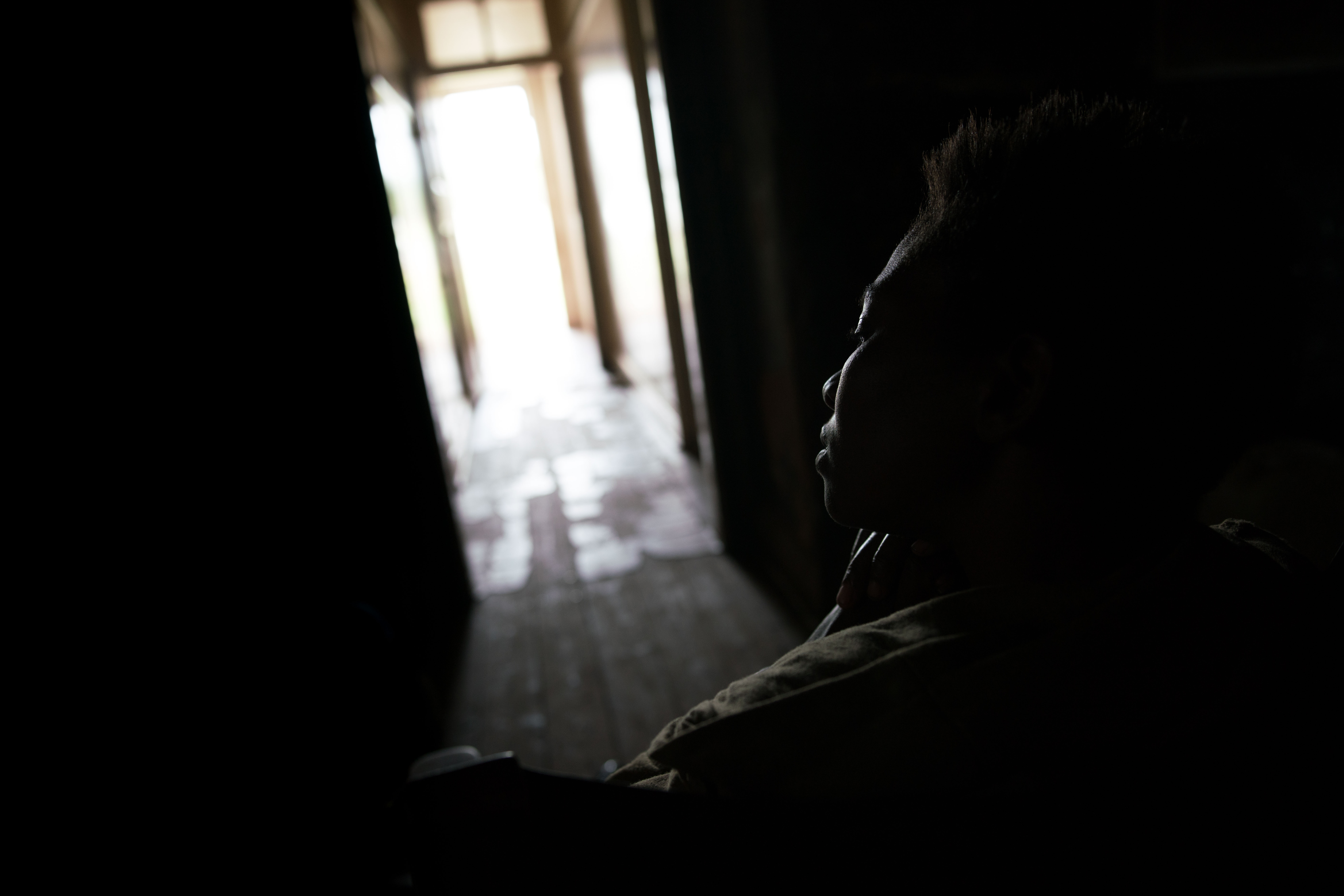 According to Cora Bailey, who founded the CLAW animal welfare clinic in Durban Deep in 2002: "Almost every child here has witnessed rape or domestic abuse. It's almost as if rape is normal. The police treat it as if it's a petty crime."
On a hot December morning, a group of about 30 women from Durban Deep march to the nearby SAPS station in Roodepoort to present a memorandum to the station commander, calling for greater protection against crime and gender-based violence.
The women carry placards reading "Enough is enough", "I will not be silenced" and "Sick and tired of rape." Some carry babies and small children strapped to their backs.
"There is a lot of crime happening in Durban Deep and women are the most affected," says one of the protesters, Lumka Golintete, 29, who works as a clinic assistant and driver at CLAW. "SAPS never comes to Durban Deep because they say that no one is supposed to be living here. It's like they are saying it's OK for the women there to be violated."
But in a community of only about 800 people, Bailey adds that many women are afraid to report crimes to SAPS because of potential reprisals. For other women, there's the fear that their illegal immigration status will be discovered, leading to deportation.
Brigadier Sam Manala, station commander at Roodepoort Police Station, told GroundUp that his department has been trying to engage with Durban Deep residents to reiterate the importance of opening cases of rape and domestic violence.
"I've already met some of the women and told them that there is no way they will be arrested for being a foreign national when they come to open a case," he added. "I think there have now been some positive developments in the relationship between the women and the police. We are on top of the issue."
The Gauteng MEC for Community Safety failed to respond to GroundUp's requests for comment on this story.
The situation in Durban Deep has rapidly deteriorated since 2014, when Johannesburg developer Dino Properties bought the old mining village, which includes two dilapidated hostels, with a view to building up to 15,000 new low cost housing units. Dino Properties has signed a joint venture agreement with Australian mining company West Wits Mining, which plans to resuscitate the mine.
Durban Deep residents, who have been without municipal water and electricity since about the time of the sale, have been left in a state of limbo, fearing that their eviction is imminent. Neither Dino Properties nor West Wits could be reached for comment on this.
Because of the lack of services, CLAW is frequently called upon to do more than care for the area's animals. Among other things, the staff run an aftercare centre for local children and a women's group. "There is so much need here," Bailey says. "Nobody pays any attention to what is happening."
Since two female paramedics were attacked and one of them was raped while attending to a burn victim in Durban Deep in 2010, ambulances routinely refuse to respond to call-outs to the area, Bailey says.
After Aneni was raped, Bailey was the first person her husband called. Bailey ferried Aneni to the overstretched clinic in the neighbouring informal settlement of Sol Plaatje, where, she says, rape survivors can wait months to get an appointment with a counsellor or psychiatrist.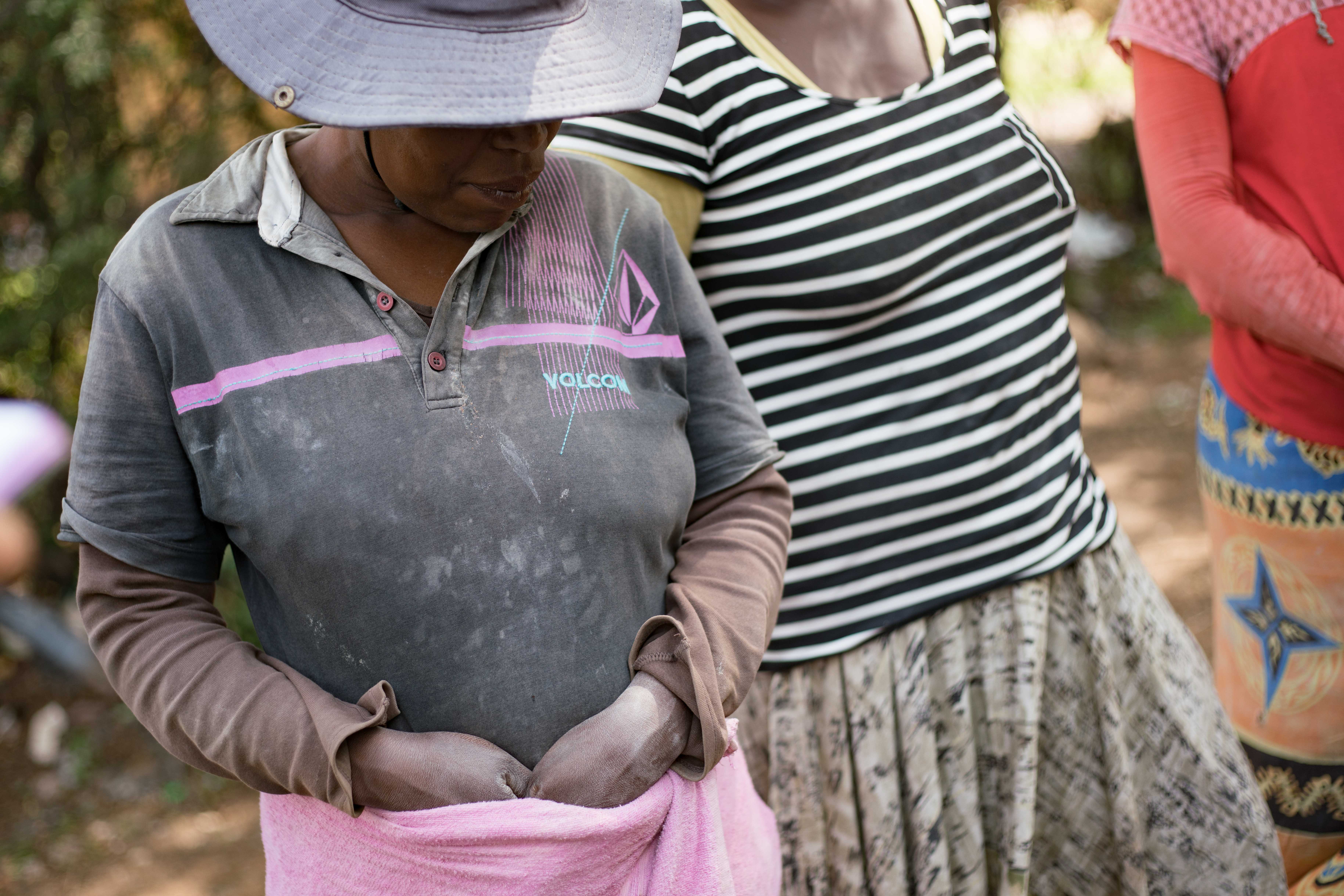 For many rape survivors, a volunteer group called Women as Safety Providers (WASP), consisting of approximately 60 local women, often serves as the only care provider beyond CLAW.
"We deal with a lot of rape cases," says Felicia Thisani, a coordinator for WASP. She says that some of these cases have caused her to experience bouts of depression. "Sometimes I can't sleep at night," she says. She recounts a particular case from 2015, when she found a mother who'd been raped and killed in her home. A six-month-old baby was still trying to draw milk from her dead mother's breast. According to Thisani, this case is still open and no arrests have been made.
"When we've laid cases, the police just seem to disappear," she says. "You don't know what they are doing. We are tired of them. We just see them going up and down asking for money from the illegal miners."
But Brigadier Manala told GroundUp that residents had been calling the wrong number to report crime and that he had now provided them with his direct line and that of the commander on duty at any given time. "If people call those numbers, the police will come directly," Manala said. He has previously acknowledged that "there are some police officers that are corrupt, but our crime intelligence is working on that."
Bailey says that children are frequently victimised, too. And CLAW is also currently treating a dog that was raped by a local man, the second such case that Bailey says she has had to deal with in the past year. "There's a clear link between animal abuse and other forms of domestic and sexual abuse," Bailey says.
After the protesters have handed over their memorandum at Roodepoort police station, they slowly make their way home to Durban Deep. Bailey, after offering lifts to some of the women in one of CLAW's bakkies, heads over to the clinic in Sol Plaatje to collect Aneni, who is also heading home after her second medical check-up since she was raped.
Aneni's check-up has revealed that she is HIV positive. She will have to begin antiretroviral treatment. She's worried about how her husband, who she says has been very supportive since the rape, will respond to the news.
Her child sits on her mother's lap, staring out of the car window.
© 2018 GroundUp.


This article is licensed under a Creative Commons Attribution-NoDerivatives 4.0 International License.
You may republish this article, so long as you credit the authors and GroundUp, and do not change the text. Please include a link back to the original article.