Film highlights plight of KZN learners' long walk to school
Equal Education have been campaigning for 15 schools to get transport - only three have got it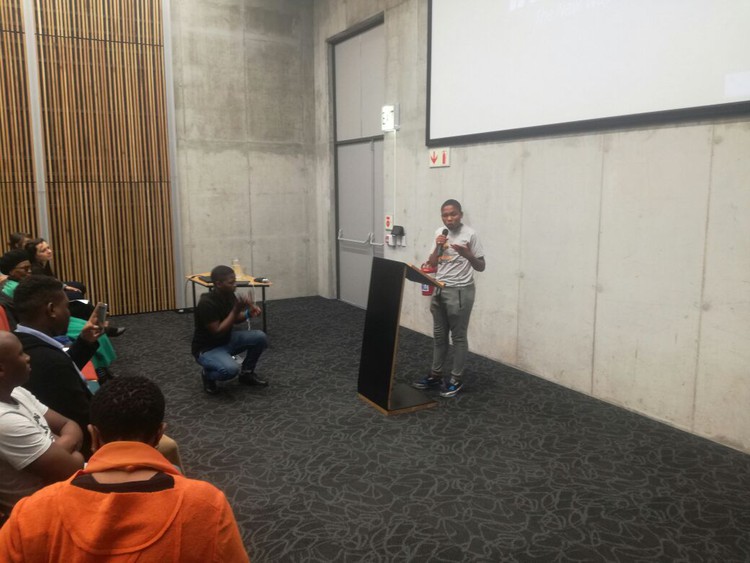 More than 150 parents, students and activists attended the screening of the Equal Education film Long Walk to School at the Isivivana Centre in Khayelitsha on Thursday.
The documentary highlights the struggles of more than two million learners in KwaZulu-Natal (KZN) who are faced with a number of challenges while making an often long and dangerous walk to and from school.
The short film is based in Nquthu in KZN and focuses on the lives of two students who have to walk to school for long distances to get to school.
The event was opened by learners singing, "Uhulumeni uyadlala ngathi uthi asifunde sihambe ngenyawo,uhulumeni uyadlala ngathi" which means: "The government is fooling us, telling us to go to school while walking."
The film starts with the story of 16-year-old Siphilele Thusini from Nquthu who leaves home at 5am and walks 12 kilometres to school. He arrives two hours later, having crossed through a grove and a river. He matriculated last year.
"If it rains and the river is full, we would not go to school because we were scared we would drown. We would get to class tired and sometimes miss the first periods," he said
He said that once his school was given scholar transport, the number of dropouts decreased.
Thusini took part in an Equal Education march for more than 35 km from New Hanover to Pietermaritzburg to hand over a memorandum at the KZN Department of Education last year.
According to Equal Education deputy general secretary Ntuthuzo Ndzomo the organisation started campaigning in 2014 for transport for transport. Since then three of the 13 schools in Nquthu have received scholar transport. The organisation is also campaigning for transport in two additional schools.
He said KZN had the highest number of students that needed scholar transport but that not enough funds were being allocated for it.
Demichielle Petherbridge from the EE Law Centre said, "The provision of scholar transport is a shared responsibility between the Department of Education and Department of Transport. After engagements and negotiations with both departments … we were finally told last year that [12 schools Equal Education is campaigning for] will not be receiving scholar transport," said Petherbridge.
She said the reasons given by the departments were that learners at five of the schools were not walking to their closest school. She said the remaining seven schools did qualify for transport but that there was no money to provide them with scholar transport.
Equal Education has started legal proceedings at the Pietermaritzburg High Court in March against the Department of Education, Department of Transport and the Minister of Finance. The court has not set a date for the hearing.
© 2017 GroundUp.

This article is licensed under a Creative Commons Attribution-NoDerivatives 4.0 International License.
You may republish this article, so long as you credit the authors and GroundUp, and do not change the text. Please include a link back to the original article.