Family demand justice for teen shot dead during protest
"Not a single government official has come here to show their sympathy" laments Karabo Chaka's uncle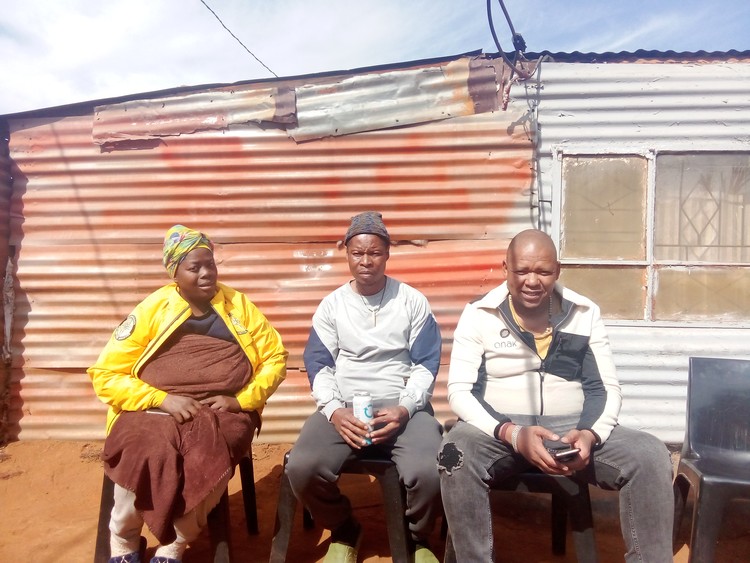 It's been a week since 16-year-old Karabo Chaka was shot dead at his family home during a service delivery protest in Slovo Park, south of Johannesburg.
Karabo's family, who have blamed government and police for his death, say they are battling to raise enough funds to bury him in their hometown in the Free State.
IPID has launched an investigation into Karabo's death but is yet to visit the crime scene as the community remains tense.
The family of 16-year-old Karabo Chaka, who was shot dead during a service delivery protest in Slovo Park, south of Johannesburg, a week ago, are demanding justice for his death.
According to Karabo's uncle, Jafta "Small" Chaka, the teenager was outside in the yard of the family home to see what was happening during the protest. Police, who used teargas and rubber bullets to quell the protest, had entered the family's yard and Karabo had been shot in the head.
Exactly a week after the incident, the family say they have little to no answers regarding Karabo's death. They are also battling to raise enough funds to bury him in their hometown, over 200 kilometres away, in Kroonstad, Free State this weekend.
Karabo's mother, Seipati Chaka, told GroundUp that she wants her son's killers to be brought to book and face the might of the law.
"I'm unemployed and a single mother of five kids. Karabo was the second born. Their father passed away in a car accident in 2017," she said. "I have nothing to even begin preparing for his funeral. We only survive on their government grants. I wish the government could help me bury my son. I'm deeply hurt and in pain but I can't change what's happened."
She said none of the officers who were at the scene on the day her son was killed, have returned to offer their condolences to the family.
Tumelo Chaka, Karabo's eldest brother, said: "We have been robbed of our brother and would like justice to be done. My heart is sore. He was still young and had his whole future ahead of him, but his life was cut short. Our mother has been badly hit by this. It's so unfair. We are really hurting. I hope the officer who did this can be arrested and pay for the pain he has caused our family."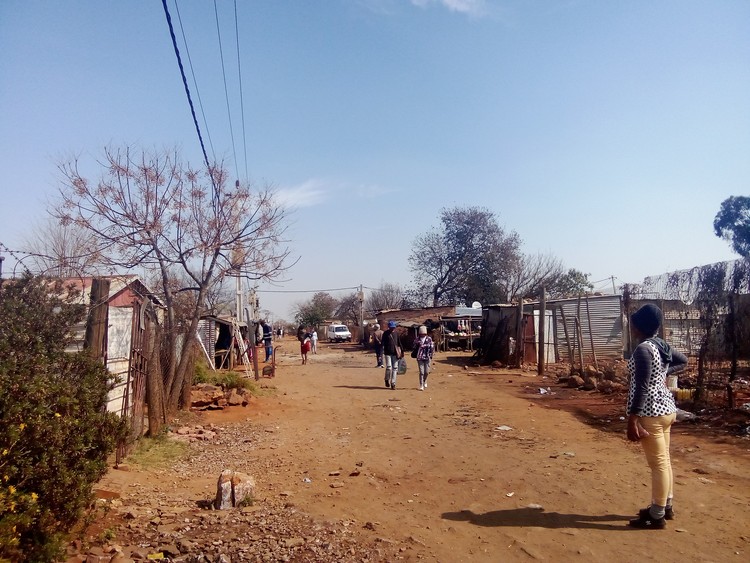 Jafta Chaka said the family are currently depending on the community to help them make funeral arrangements. "Not a single government official has come here to show their sympathy. We have been relying on the community. This hurts us, and it seems like they wanted this to happen."
He said that they plan to pursue litigation against the government after Karabo's funeral. "They cannot just fold their arms as if nothing has happened," he said.
Spokesperson for the Independent Police Investigative Directorate (IPID), Robbie Raburabu confirmed to GroundUp that they are investigating Karabo's death. "A post mortem was conducted on Thursday. The challenge with the case is that IPID was not able to attend the scene of crime. The investigation is still at an infancy stage," said Raburabu. IPID investigators are to visit the crime scene "as soon as it is safe to do so", he said.
On Saturday a police Nyala and four vans were still monitoring the community from the N12 Highway. However, residents had stopped protesting and life appeared to have gone back to normal in Slovo Park.
Meanwhile, the Inyanda National Land Movement and the Trust for Community Outreach and Education (TCOE), in a joint media statement, condemned the horrific violence during the protests in Slovo Park.
"We demand that the Minister of Police, Bheki Cele, accounts to the people of South Africa and outlines how the Police Ministry will ensure that no further blood will be spilled during protests. The police must always remember that they and their families are also part of communities which have been ravaged by governance failures and service delivery," read the statement.
© 2023 GroundUp. This article is licensed under a Creative Commons Attribution-NoDerivatives 4.0 International License.
You may republish this article, so long as you credit the authors and GroundUp, and do not change the text. Please include a link back to the original article.
We put an invisible pixel in the article so that we can count traffic to republishers. All analytics tools are solely on our servers. We do not give our logs to any third party. Logs are deleted after two weeks. We do not use any IP address identifying information except to count regional traffic. We are solely interested in counting hits, not tracking users. If you republish, please do not delete the invisible pixel.