Extra police for Nyanga: residents sceptical
"We will celebrate when we see the police on the ground"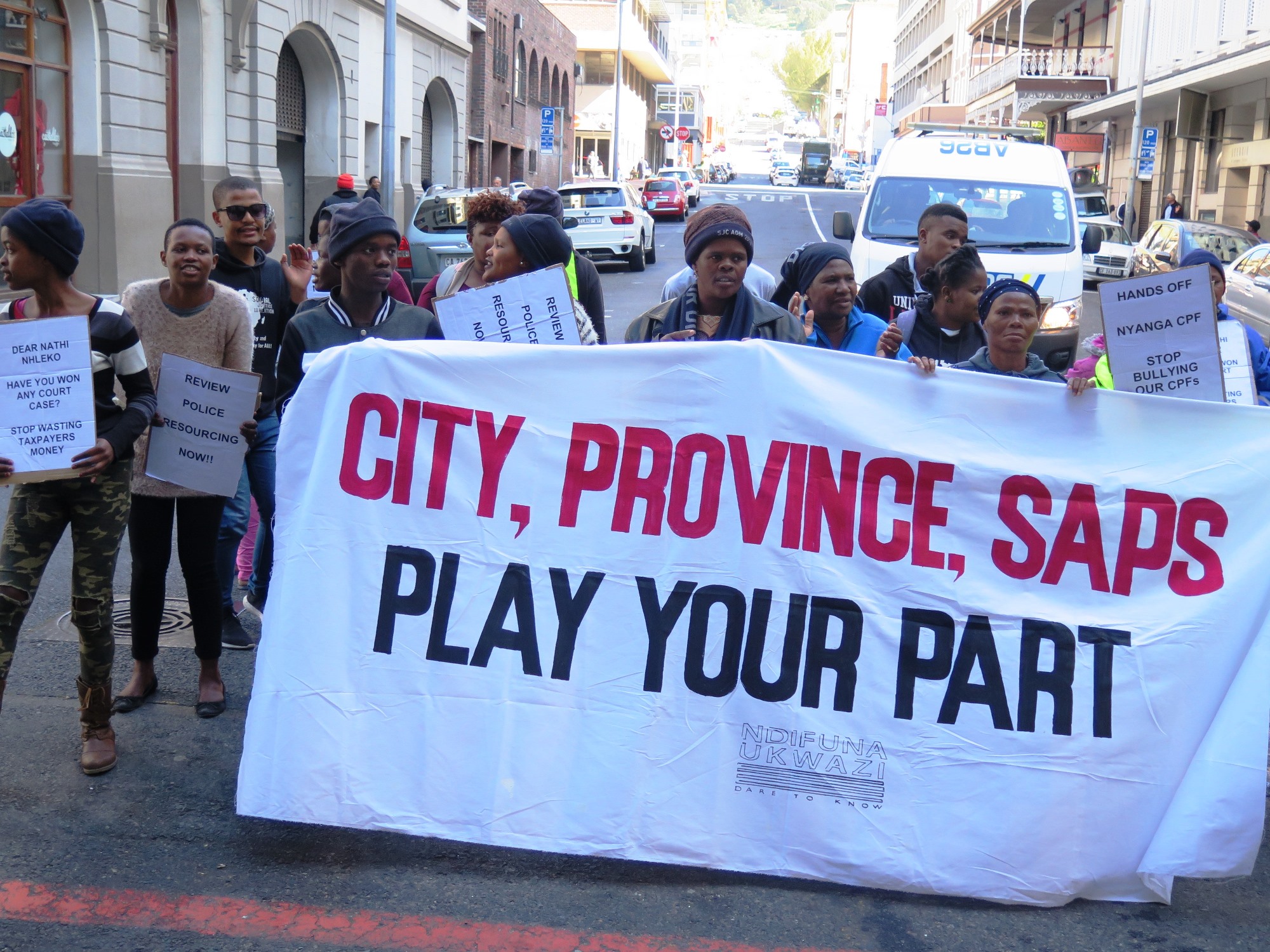 Nyanga residents and the Community Policing Forum say they will celebrate when the promised additional 100 police officers have been deployed and a new police station has been built.
Minister of Police Fikile Mbalula announced to about 500 people at a community meeting at Zolani Centre last Thursday that 100 dedicated Tactical Response Team officers would be stationed in Nyanga, bringing the number of police to 347. He also promised that a new police station would be built at Samora Machel.
He was accompanied by provincial police commissioner Khombinkosi Jula and Nyanga Station Commander Vuyisile Ncata.
Nyanga was still a murder hotspot in recent statistics released in Parliament last week with 281 murders between April 2016 and March this year. Eleven people were killed in one night at Marikana informal settlement earlier this month.
Mbalula also promised he would monitor Nyanga's policing efforts to change the area's reputation as the murder capital of the country for the past ten years.
Nyanga Community Policing Forum chairperson Martin Makhasi said: "We are happy with these announcements but we will celebrate when we see these police on the ground. For now these are just words. As far as the building of a new police station is concerned I hope there will be no delays."
The Forum is one of several organisations demanding more equitable allocation of police resources. "We have held countless meetings with the police regarding the matter," Makhasi said.
Marikana resident Lungelo Booi said he hoped the additional police would help them to reclaim their streets. "You can't even walk on the street with a phone in your hand in Nyanga. You are not safe even in your yard. Thugs are calling the shots here," he said.
Zwelitsha resident Sindiswa Jezile said, "I have lost hope that Nyanga can be a crime-free area. People are getting robbed in front of the police station here. My brother's car was stripped of tyres while parked at Nyanga police station," she said.
© 2017 GroundUp.

This article is licensed under a Creative Commons Attribution-NoDerivatives 4.0 International License.
You may republish this article, so long as you credit the authors and GroundUp, and do not change the text. Please include a link back to the original article.