Study finds that climate change threatens fynbos
Damaged ecosystem would have consequences for water catchment in Western Cape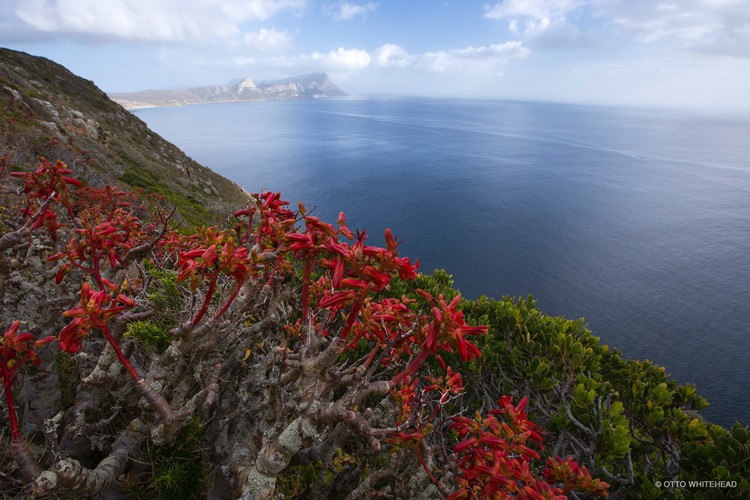 A study using data stretching back several decades has produced the first empirical evidence that increasingly hot, dry summers driven by climate change are having a negative effect on the Cape's unique fynbos.
The findings also raise questions about the effect this climate change impact could have on the Western Cape's water catchment areas in the long-term.
South African Environmental Observation Network (SAEON) researcher Jasper Slingsby, a biodiversity scientist who led the research project, said while scientists had known for some time that the changing climate would likely affect ecosystems, they did not know how much the climate needed to change before any ecosystem impacts could be detected.
Now, they have found an interaction between fire and climate change that is causing a loss of fynbos species.
Backtrack to 1966, when botanist Hugh Taylor, who recognised the value of long-term monitoring, permanently marked out 54 plots across Cape Point, recording all plant species that occurred in each.
In 1996, two UCT botanists carried out a second plant survey and in 2010 Slingsby and authors did a third. Slingsby said it was clear that there had been a decline in the number of species, but the cause was not as clear.
Researchers identified that alien plants were a cause. There are good historical records of alien plant distribution at Cape Point. Although the aliens had been cleared 30 years earlier, the study found those plots which had had dense stands of aliens had clearly lost more fynbos species. Slingsby said while they did not know the exact mechanism that caused this, it could have been because the alien plants had altered the nature of the soil, making it less suitable for fynbos seeds to grow.
"But identifying one driver of change doesn't preclude the existence of others. What about climate change?" Slingsby wondered.
The researchers looked at weather records that showed that temperatures at Cape Point had increased by more than one degree Celcius since the 1960s.
They also looked at the records of fires in the study area. Fynbos depends on fire for regeneration, and without fire, fynbos would eventually disappear. In the cool wet winter after a fire, fynbos regenerates; some burned plants re-sprouting and the seedlings of other species popping up.
Ecologists have long known that if the first summer after a fire is hot and dry, many of the new seedlings and resprouting plants will die, which will affect the species composition of the area. Natural weather variability means that after a fire there will be some hot summers, others not so hot. But climate change is changing that.
"Unfortunately, the weather record for this study site shows that the duration of hot, dry summer weather has been increasing since the 1960s, suggesting post-fire mortality of plants should be more severe. Different study plots burned at different times and when we compared the plots, those that experienced more extreme weather in the first summer after a fire, showed a significant decline in species diversity. This confirms an impact of changing climate," Slingsby said.
The study also found that fynbos species that have a low tolerance of high temperatures have been disappearing, while those that have a higher tolerance of warmer temperatures have been moving in and colonising the study areas.
Slingsby said climatic variability may provide years that were sufficiently benign to allow fynbos to regenerate after fire.
"But many species that regenerate in the first year after a fire – most species in our study – are subject to a form of climatic Russian roulette. Unfortunately, as climate change intensifies, there are fewer empty chambers in the gun," he said.
"All indications are that the winners from climate change in the Cape are the invasive species like pines, eucalyptus and wattles. These invasive alien plants use more water than the indigenous vegetation and greatly up the game in terms of scale and impact of fires," Slingsby said.
Nicky Allsopp, SAEON's Fynbos Node Manager, said a concern was that if there was more "drastic" climate change, then after each fire there would be poorer communities of plants, which may mean poorer ground cover. Less ground cover was likely to mean more soil erosion and might also affect the ability of rainwater to infiltrate the soil. Plants slow the movement of rainwater runoff, giving it more time to seep into the ground, recharging aquifers and seeping into streams and rivers over time.
The researchers conducted their study in the Cape of Good Hope section of Table Mountain National Park, one of the most botanically diverse regions in the world. SAEON scientists and researchers from three South African universities and four institutions in the US collaborated in the study.
The study was published in the Proceedings of the National Academy of Sciences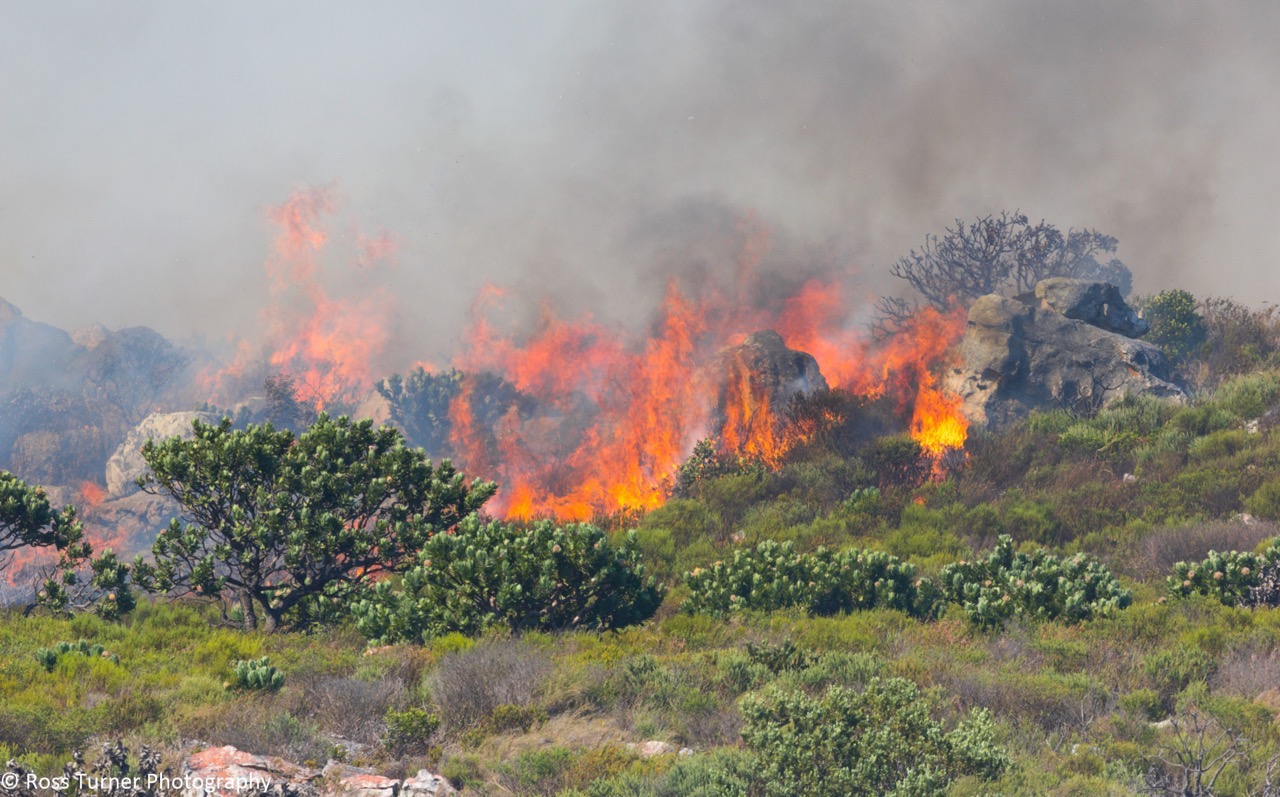 Dodgy people are suing us. Please support us by contributing to our legal costs and helping us to publish news that matters.
© 2017 GroundUp.

This article is licensed under a Creative Commons Attribution-NoDerivatives 4.0 International License.
You may republish this article, so long as you credit the authors and GroundUp, and do not change the text. Please include a link back to the original article.