Durban families cut off as road wastes away
Dirt road in Inanda suburb hasn't been touched by municipality for years, say residents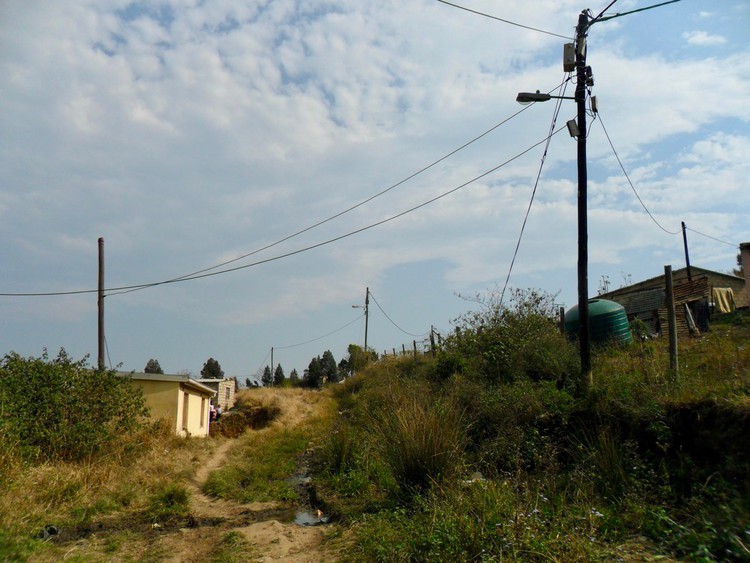 A dirt road upon which about 27 families depend has been left by the eThekwini Municipality to degrade to the point where it is now impassable.
Municipal road No. 108809 in the growing Inanda township of Ngoqokazi, north of Durban, is muddy and eroded with huge potholes. The road is also narrowed by encroaching vegetation, leaving streetlights looking as if they were erected in the bush. A resident says the road has not been maintained for three years.
"If I get sick, an ambulance will not be able to come … We are tired of talking about the same thing; this road needs to be fixed," said resident Khulekani Manyathi.
He said that when he moved to Ngoqokazi in 2006 the road was in good condition. Now, he says cars can no longer use the road and trucks can't make deliveries. People have to use wheelbarrows to transport building material.
Manyathi said that when a neighbour died, the body had to be carried to the main road because the hearse couldn't get to the house to collect the body.
Resident Muntu Hlogwane said, "We have been talking about this road for years now. About two years ago, some municipal officials came but couldn't get in and they left."
Sya Ntombela, a member of the residents' committee, said, "I know what they are going through and as the committee we have done everything we can to have the road fixed but without any success. We reported the matter to the previous councillor until he left the office. We also reported the matter to the current councillor."
Ward 56 councillor Wiseman Nyaba said, "I always drive past here and I never noticed how bad the road has become … I will do everything in my power to make sure that the road is fixed. We cannot allow it to deteriorate any further."
GroundUp has been trying since 8 August to get a response from the eThekwini Municipality.