Drought and debt for Northern Cape small farmers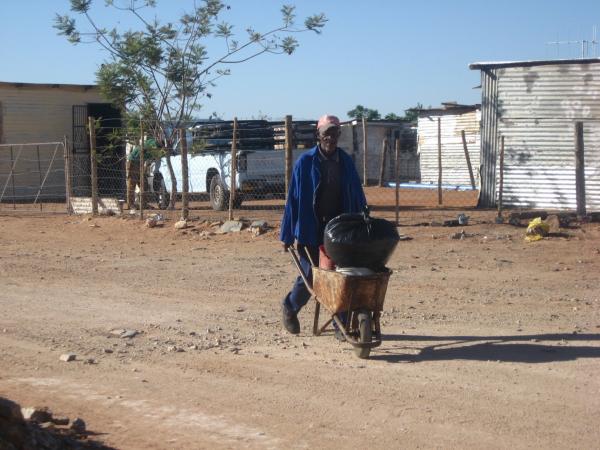 In the middle of a drought, small scale subsistence farmers on the outskirts of Paballelo in the Northern Cape are facing a bill of R1.3 million for water.
Nombulelo Mhlaba, senior manager for billing and revenue at the //Khara Hais (Upington) municipality, says, "You can't hold one person accountable; it is a group of people."
The account has accumulated over six years. It is issued in the name of the small upcoming farmers, Opkomende kleinboere (OKB), farming on commonage land. Mhlaba says some of the original group have left.
Siphiwo Busa, a pig farmer, says not all of them get water. "I take my own water from my house to give to the animals." He pays for this monthly on his household municipal services account.
Others have made connections to their small holdings from a water point the municipality installed.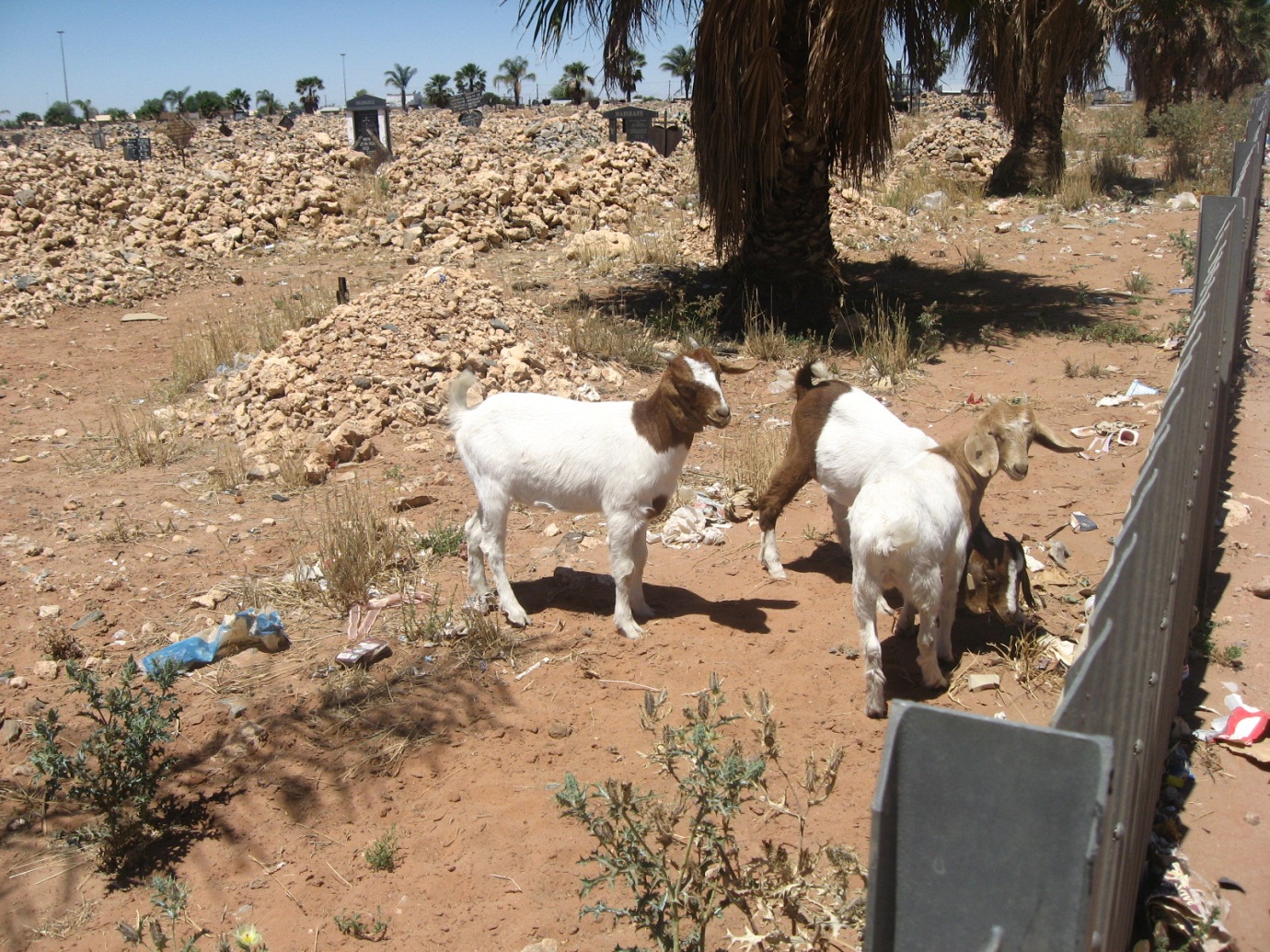 Goats grazing in a stony, dry graveyard in Paballelo.
Another farmer, Mangalisa Klaas, says, "We used to contribute R20 every month to be paid to the municipality, but it stopped. Some said they were not going to work for other men."
He says some farmers are pensioners.
Writing off the debt will take about two months for a decision, according to Mhlaba. She says efforts are underway to enter into individual contracts with the farmers.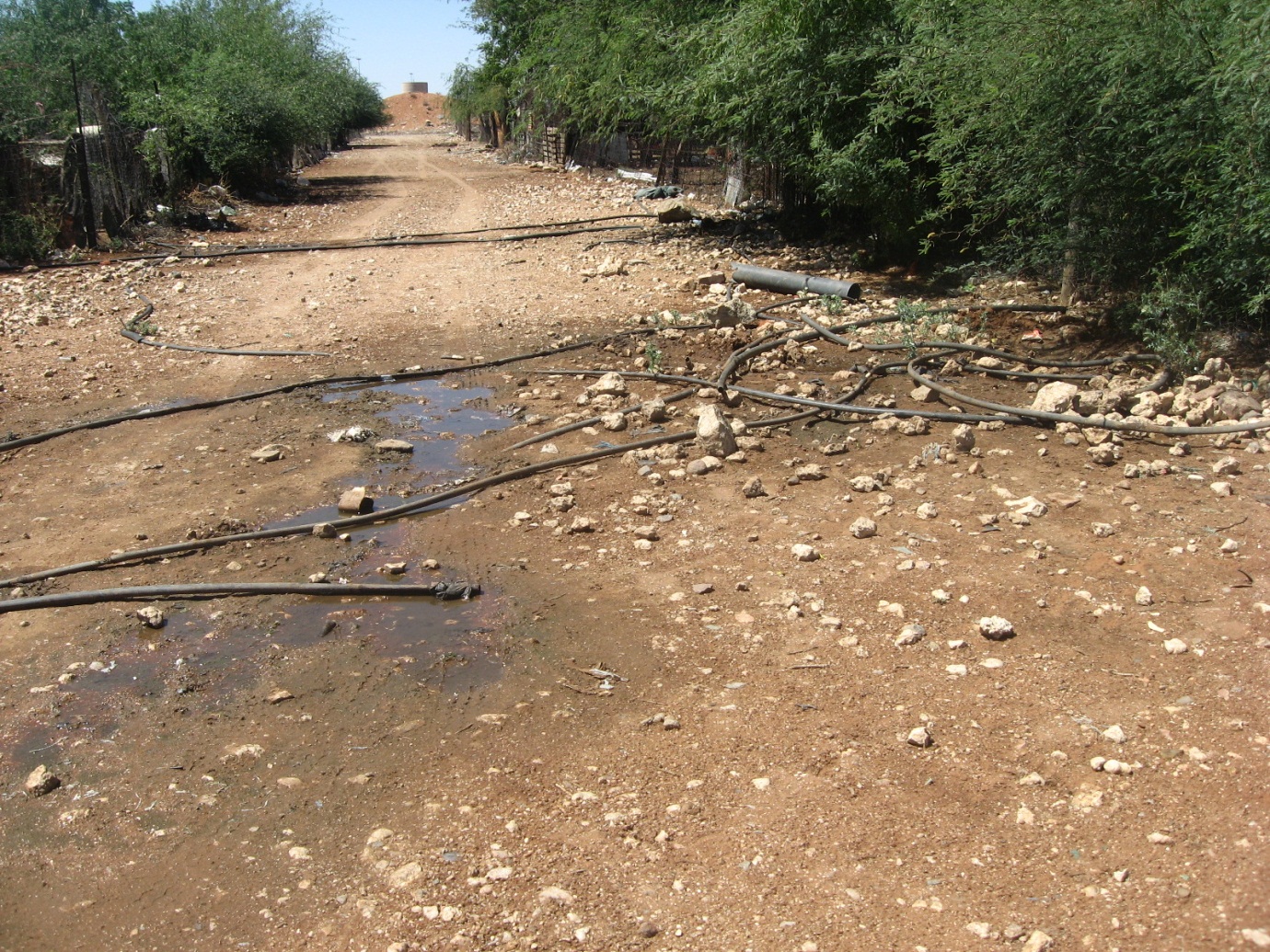 Water leaking from connections made by farmers to their small holding where they keep livestock.
But chairperson of the farmers' committee Mavela "Mcirha" Mahlokomane says they won't enter into such contracts, contracts which will see them pay monthly R2.50 for a goat or sheep and R1 for a lamb.
The total water bill debt owed by small upcoming farmers to the municipality in the Upington area is R1,718 million.
The municipality proposes the farmers move to Hondejag, 20km from where they are now, and where it claims the grazing land is better than where the current location on the outskirts of the township. Livestock will be restricted to a maximum of 200 sheep and goats, and a maximum of 50 head of cattle.
But Mcirha says, "We don't want to go to Hondejag."
Paballelo farmers remain without tenure of security 20 years into post-apartheid South Africa.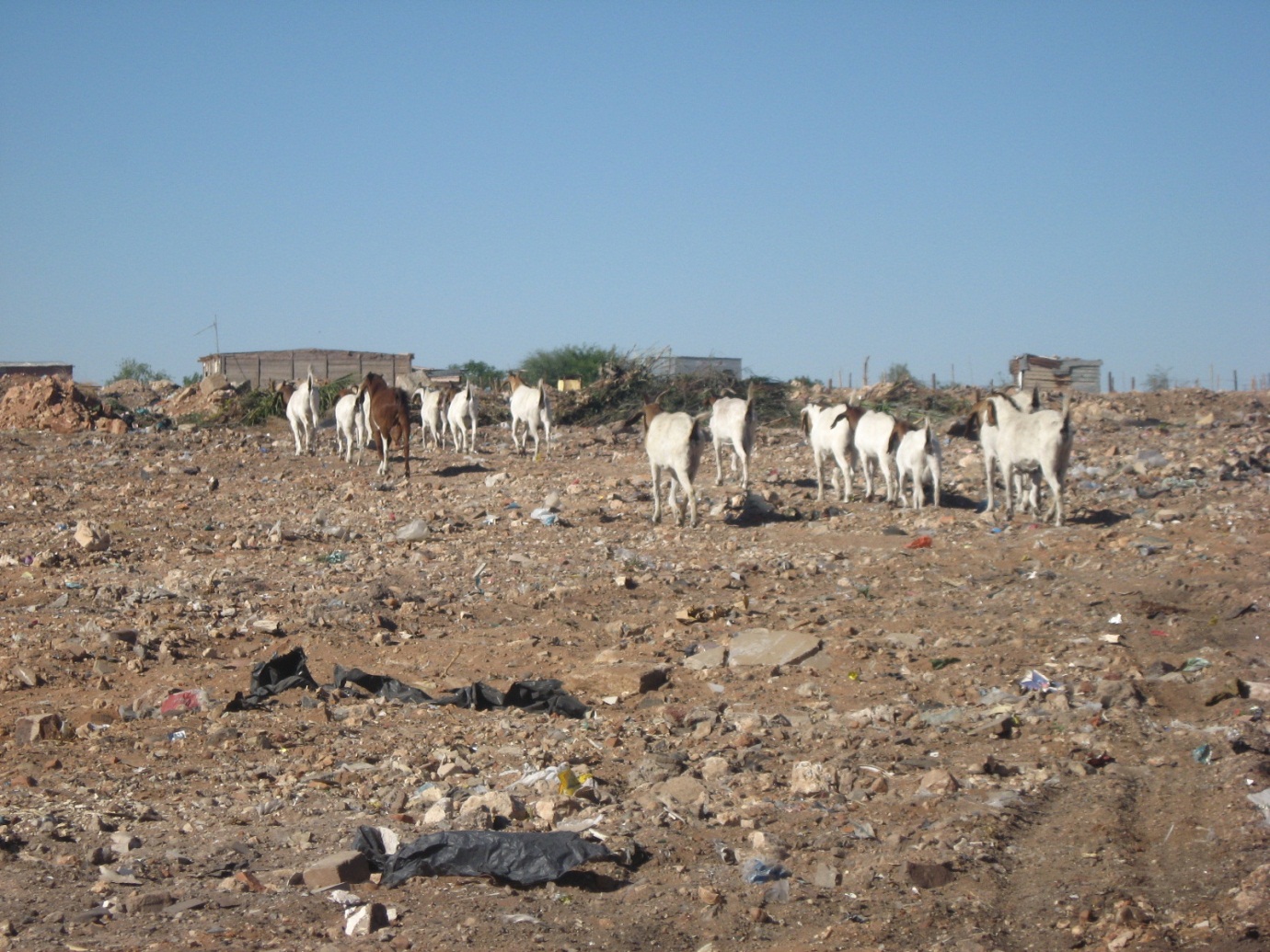 Goats moving towards the township from the farming commonage to foray for feed across the waste dumps separating the township from the commonage.
All photos by Selby Nomnganga.
Dodgy people are suing us. Please support us by contributing to our legal costs and helping us to publish news that matters.
© 2016 GroundUp.
This article is licensed under a
Creative Commons Attribution-NoDerivatives 4.0 International License
.