Do you love or hate Valentine's Day?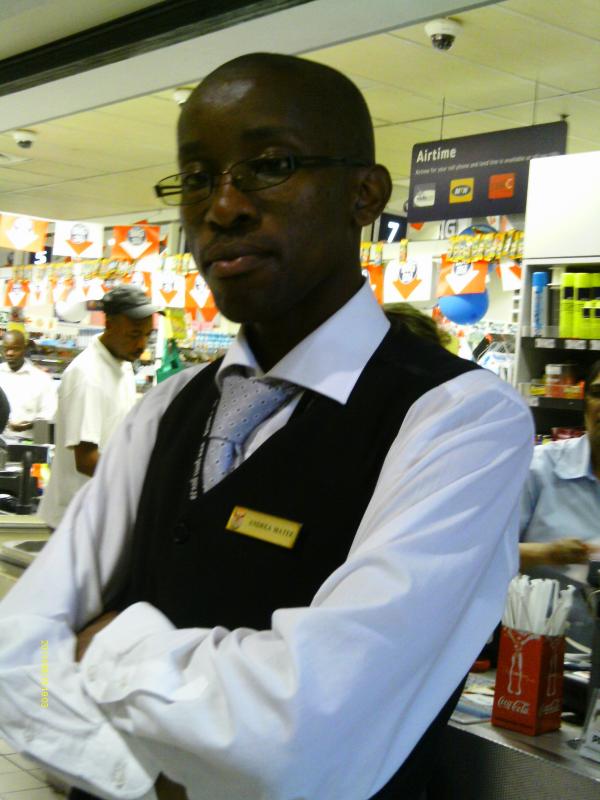 We asked people what they think of Valentine's Day.
Young and adults celebrate the Valentine's Day each year; this month is associated with love or romance. Many countries celebrate the 14th February, though it remains a working day in most of them. The day carries a lot of history that one might need to know.
"The day was first associated with romantic love in the circle of Geoffrey Chaucer in the High Middle Ages, when the tradition of courtly love flourished. By the 15th century, it had evolved into an occasion in which lovers expressed their love for each other by presenting flowers, offering confectionery, and sending greeting cards (known as "valentines").Valentine's Day symbols that are used today include the heart-shaped outline, doves, and the figure of the winged Cupid. Since the 19th century, handwritten valentines have given way to mass-produced greeting cards". (Wikipedia) http://en.wikipedia.org/wiki/Valentine%27s_Day
Andrea Matlole Matee said, "I will spend Valentine's Day at work. Anyway it's not like I had anyone special I could spend the day with. I normally spoil my lady on Valentine's Day by buying her a card and taking her to the Spurs. This I do all the time not because it's Valentine's Day." We asked him about his worst ever Valentine's Day and he told us that it was four years back when the love of his life broke his heart. "I proposed to her and she did not accept my proposal. I would really like to get another chance with her!"
Caroline Dorris (58) lives in Delft and she's been married for 31 years. She said that her husband, who she loves a lot, is blind. Dorris believes that Valentine is more for young people, but she celebrates it nevertheless, normally by having lunch at her in-laws. "I never liked Valentine's Day but since I got married, I do celebrate it," she said.
Joilen Smith and her husband will be celebrating their seventh anniversary on 13 February. Smith said she's she treats Valentine's Day like any normal day. However she does buy her husband a gift once in a while. "I don't spoil him that much. He is the one who must spoil me as the wife," said Smith.
Solly Nyongo is 28 years old and has a seven year-old son. Nyongo has been dating his girlfriend for about eight years and he says they are both happily in love. "There's nothing special about Valentine's Day. I don't have to wait for Valentine's Day to spoil my partner. Whenever I have money and feel like spoiling her I do that. So why must I make a big thing on a Valentine's day?"
Dodgy people are suing us. Please support us by contributing to our legal costs and helping us to publish news that matters.
© 2016 GroundUp.
This article is licensed under a
Creative Commons Attribution-NoDerivatives 4.0 International License
.