Delft residents without water for weeks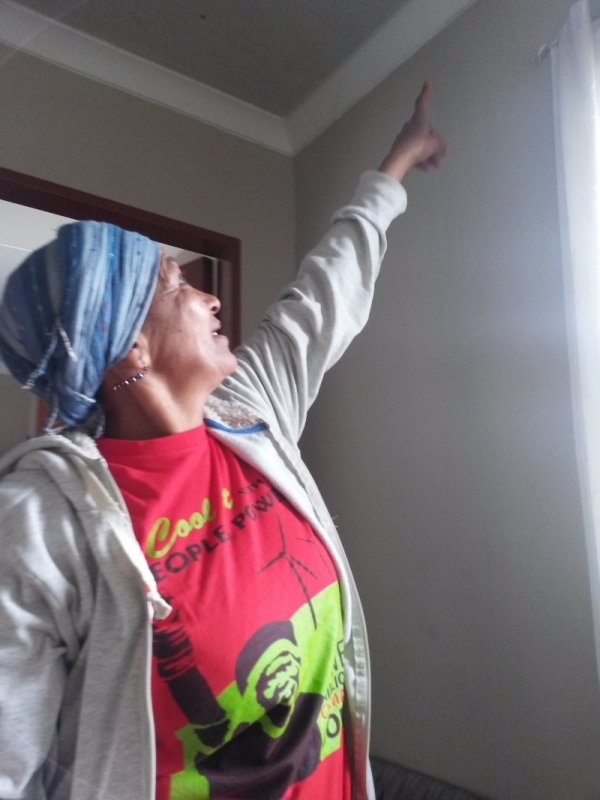 Faulty water meter devices have left residents living in the newly built Delft Symphony Precinct housing development without water for weeks.
The low cost housing development is part of the Housing Development Agency's (HDA) N2 Gateway project.
Less than a year after the houses were handed to beneficiaries, dozens of families have already noted a number of complaints about the houses, with hundreds of additional subsidised houses still under construction in the area.
One of the residents, a mother of two who asked not to be named, said she woke up early every morning for two months to collect water at a nearby tap. When GroundUp went into her home last week, there was still no running water in her taps. Following an enquiry about the intermittent water supply, HDA officials resolved the problem and attributed it to faulty water devices installed in the homes.
Another resident, Portia Jack, who moved into her two bedroomed home in November last year, said her water supply had been intermittent since her family moved in. "My water was off last week and went on a few days ago. I woke up to relieve myself in the toilet and there wasn't any water to flush. I checked all the taps in the house and there was no water. You can imagine what our homes smell like when this happens," she said.
"I have to fetch water from my neighbours, but they also get tired of giving me. I have children who need to bath for school and I need to do the washing. I sms'ed the helpline and nothing happened," she said.
Jack said several other neighbours were experiencing the same problem.
"My neighbour's water goes off one week and then comes back the next week. It carries on like that. This is not a way for people to live," she said.
Bahia Claasen, a member of the Delft Concerned Residents group, has become the goto person for the other residents experiencing water supply and other problems with their houses. Jack and several others have approached her for help. "These houses are modernised wendy houses. We haven't been living here that long and there are already small cracks in the walls. The wall near my bathroom became mouldy because it's damp. I definitely don't think this place will last ten years," she said.
Claasen moved into a two bedroomed house with her family in January this year.
"There was a pipe broken in my bathroom. It took two months of fighting with them [the site contractors] before they came to fix the problem. They had to rebuild the small houses because they had more problems than we do," Claasen said.
Housing Development Agency spokesman Katlego Moselakgomo said they were not aware of problems as the complaints were logged at the site office and not directly to HDA.
"We investigated and discovered that the Waste Management Device linked to the unit in question was malfunctioning. The contractors undertook to replace the device on Friday [11 September]," he said.
Moselakgomo urged residents to report other issues such as cracked walls to the contractors.
"These are reported in a designated book at the contractor's site office and the beneficiaries are provided with a copy as proof. This process has been conveyed to the beneficiaries as part of the Consumer Education that HDA provides," he said.
© 2016 GroundUp.
This article is licensed under a
Creative Commons Attribution-NoDerivatives 4.0 International License
.