De Waal Drive residents assured they will not be evicted - if they pay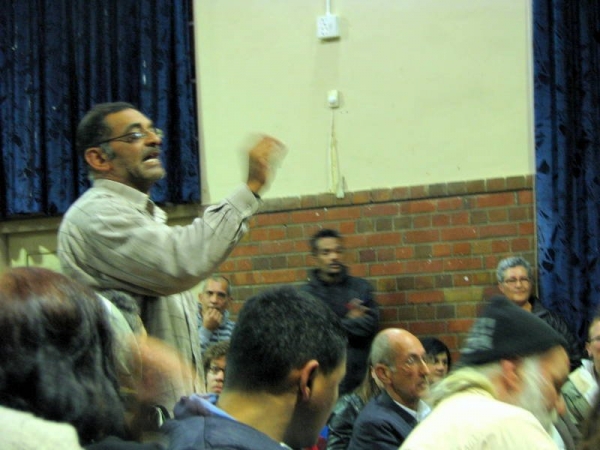 De Waal Drive tenants were assured on Thursday evening by Western Cape MEC for Human Settlements Bonginkosi Madikizela that they will not be evicted unless they are not paying their rent. Madikizela reiterated this point at a press conference this morning.
On Thursday evening tensions were high in the packed Trafalgar High School hall as residents voiced their concerns to Madikizela and demanded the truth about their future. Residents have been resisting what they believed was going to be a forced removal to Pelican Park.
Madikizela made it clear that residents will not be forcibly removed from their flats but that a solution needed to be found in order to make the flats "self-sustainable".
He insisted that if residents were adhering to their signed rental agreement, that is, 25% of their combined household income, they will be able to continue living in their flats.
"We are not chucking anyone out in the street," said Madikizela. He said that tenants who qualify for free housing will be given the option of moving to Pelican Park where they will receive their own home and "be relieved of the burden of paying rent". This applied to those unable to pay anything or those struggling to pay. If they continued to pay their rent they could continue to stay at De Waal Drive.
To those who are unemployed and unable to pay any rent, the only option appeared to be for them to move to Pelican Park. Madikizela insisted that the meeting was a space for viable proposals to be heard and opened the floor to questions throughout the meeting.
Despite this, it appeared that the Department had already made its decision: residents who cannot afford to pay rent because they are unemployed must move to Pelican Park.
"It's a terrible place," said resident Victor Zenzile of Pelican Park. Zenzile lives in the De Waal Drive flats with his wife, children and parents. He said that he is happy there and doesn't want to move.
Madikizela described Pelican Park as a "state of the art development", which elicited sounds of dissent from the audience, many of whom had visited Pelican Park and were unhappy with the conditions there. This morning Madikizela told the media that Pelican Park was a stone's throw away from parliamentary residences as well as a large new development.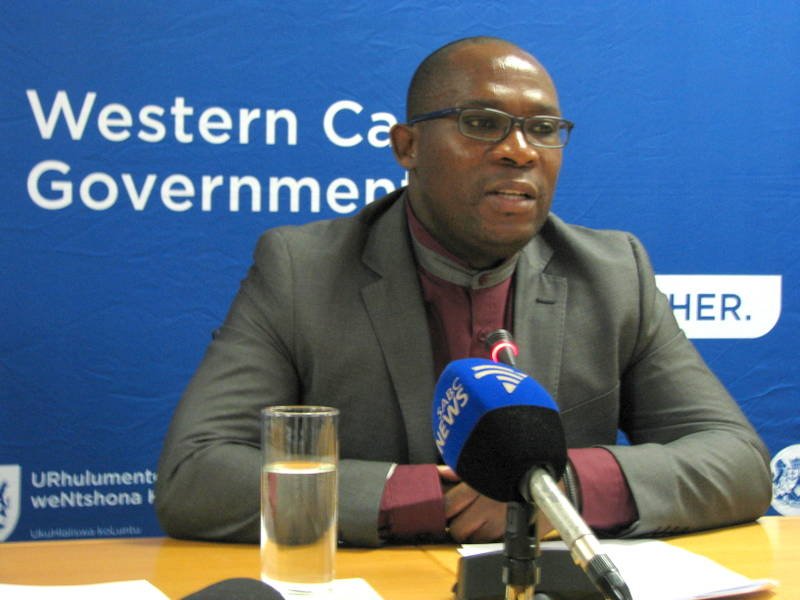 MEC for Human Settlements, Bonginkosi Madikizela.
Louis Verblun who is the chairman of the De Waal Drive residents committee said that the meeting with the residents had allayed any fears that working tenants and pensioners who were paying their rent would be moved.
Despite this, there is the still the question of what is going to happen to those residents who are either not paying their rent or in arrears. Verblun believes that instead of individuals from the housing department assessing the situation, social services should be addressing the issue. "What should happen is the social services department should knock on their door, instead of a lawyer's letter [being sent], and say to them that this is public housing stock, and ask what the problem is," Verblun said.
Shahied Ajam who is Chairperson of the District Six Working Committee said that while the MEC's response may have been "rational and logical", some residents are not able to pay the rent. He said that the De Waal Drive residents fell within the boundaries of District Six and should be treated as such.
"Sell the flats to the Minister of Rural Development and then the people can have the flats for free," said Ajam. This was met with loud whooping and applause.
Madikizela's response was that they cannot possibly convert the ownership to the tenants as the flats are rental stock and need to remain as such for future tenants. After an hour of questions and answers, Madikizela closed the floor for questions, which left many residents angry that they could not have their questions answered.
At the press conference this morning Madikizela said that there was a clear process that the Department follows for people who are in arrears.
"They will be given a chance to pay over time. But at some point we have to engage with those people and understand whether they can still continue to honour their lease agreement."
This morning he also acknowledged that there was a mixed response from the residents but insisted that he would be continuing to engage with them.
"I think there was a sense of relief to many because I think that there might have been a misunderstanding of the plan," he said. "I am willing to walk every step of the way with them to find a solution that is in the best interest of all of us."
In a press statement released this morning by the De Waal Drive residents committee they welcomed Madikizela's offer of engagement with the residents but made it clear that they are opposed to "anyone involuntarily losing their home".
The committee is set to invite the MEC to a first round of participation and stated that "public participation towards a solution means that no proposal has yet been set in stone."
© 2016 GroundUp.
This article is licensed under a
Creative Commons Attribution-NoDerivatives 4.0 International License
.