Day 7: Limpopo education department a "quagmire" of maladministration
"We drew attention to life-threatening situations in schools … it is not good enough to say there is no budget."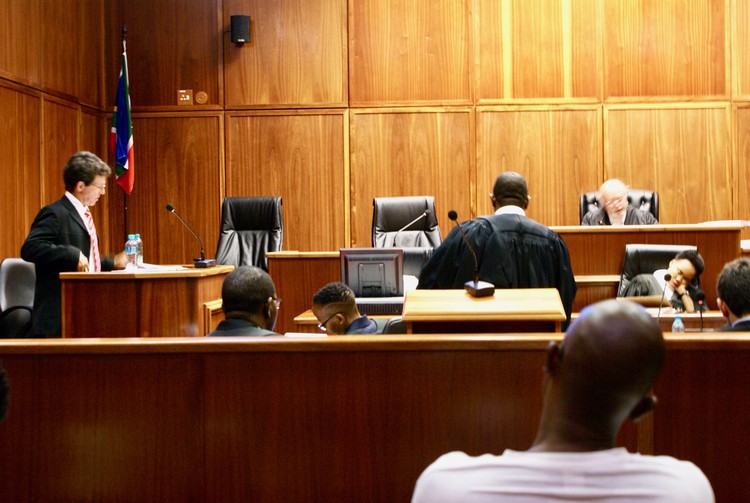 On Tuesday, the seventh day of the trial against the state by the family of Michael Komape, the Limpopo High Court heard evidence of disarray and maladministration in the provincial Department of Basic Education. Komape drowned in a pit toilet at his school near Polokwane in 2014.
In the witness box, Mark Heywood, Executive Director of the public interest law centre SECTION27, listed an ever-growing number of problem schools requiring urgent intervention because of a life-threatening lack of safety and sanitation standards.
Heywood described the extent to which SECTION27 had documented governance shortcomings in Limpopo. It had attempted to engage the provincial administration to fix the problems, but was brushed off for the most part. Only when it threatened litigation did departmental officials start replying to letters.
SECTION27 became active in the province when media outlets reported that schools did not have textbooks at the start of 2012. Despite repeated promises to rectify this, many schools went the entire academic year without textbooks.
Heywood told the court that the law centre offered to assist the Komape family when it received the news that Michael Komape had drowned in a pit latrine at Mahlodumela School in Chebeng Village. The family is seeking roughly R3 million in damages from the state, and is asking the court to compel the province to implement a plan for the provision of basic facilities in schools.
Heywood told the court that the poor state of sanitation in Limpopo schools was not due to limited budgets.
State advocate Simon Phaswane asked Heywood whether he acknowledged competing budgetary priorities in the Department of Education, such as the nutritional feeding programme and lack of furniture at schools.
"We understand that there are budgetary priorities, but the issues that we have raised are life-
threatening situations, such as what happened to Michael Komape," said Heywood, adding that it was a situation that was predictable.
Phaswane attempted to get Heywood to concede that the provincial administration, while perhaps not doing enough, fast enough, to rectify problems in the schools, was at least attending to matters, albeit slowly.
But Heywood replied that it was not correct to say the Department is merely slow. Heywood. said: "We drew attention to dangerous and life-threatening situations in schools. Where there
is a life-threatening situation, it must be addressed urgently, and it is not good enough to say there is no budget."
Heywood also read extracts from a 2012 internal report from Dr Anis Karodia, head of an intervention task team sent to Limpopo to fix the department. Karodia wrote that most senior managers "treat their positions as mere jobs and do not work with the resilience that high profile jobs at this level calls for, or for that matter do not walk the extra mile."
Many of these managers are in a "comfort zone" and do not see that the department is "in a quagmire with regards finance and general administration".
Some of the district offices charged with service delivery were dysfunctional and there was little oversight. Head office provided no leadership, so bad habits became the order of the day, wrote Karodia.
The case continues on Wednesday, when the Komape family will call their final witness. After that the state's witnesses will testify.
Dodgy people are suing us. Please support us by contributing to our legal costs and helping us to publish news that matters.
© 2017 GroundUp.

This article is licensed under a Creative Commons Attribution-NoDerivatives 4.0 International License.
You may republish this article, so long as you credit the authors and GroundUp, and do not change the text. Please include a link back to the original article.