Criminality has infiltrated student protests, says police commissioner
567 arrests since February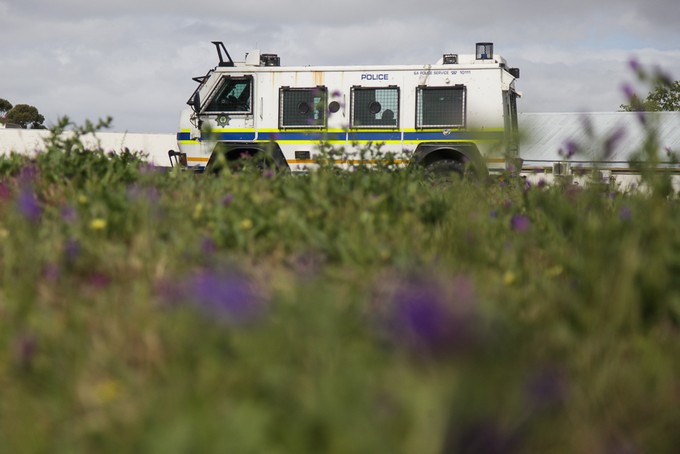 "Criminality has infiltrated" the student protests, acting national police commissioner Lieutenant General Khomotso Phahlane said today.
Speaking at a briefing in Pretoria on the police and the protests, Phahlane said finding petrol bombs and containers of petrol on or near campuses was a concern and made police believe that there was "infiltration of people with an agenda of their own".
"Why would you want to throw petrol bombs at the police under the guise of Fees Must Fall? What has looting of the shops got to do with Fees Must Fall?" he asked.
The police were talking to petrol stations about petrol sold in canisters, as there was a regulation restricting the amount that can be sold at one time, he said.
Police would remain deployed on campuses "for as long as the need exists", said Phahlane.
He said that since 1 February this year 567 people had been arrested in relation to the student protests.
He denied that some universities had been declared "level three security situations" under the control of the Public Order Police, as the University of Cape Town had announced earlier today.
He said he didn't know where the claim originated. "I must discourage people making statements of that nature from an uninformed perspective," said Phahlane.
"The management and security within the institutions of higher learning remain the responsibility of the university concerned".
Immediately following Phalane's statement, UCT issued an announcement saying that it regretted "the error and the confusion that it caused".
Phahlane expressed gratitude to the members of SA Police Service who he said "continue to exercise maximum restraint and perform their duties with integrity, diligence and professionalism".
This comes in the face of allegations that that a member of the Fees Must Fall movement was kidnapped by the police in Limpopo and dumped in the veld.
Claims have also been made that the police have attacked, assaulted and shot at female students. Calling allegations such as these "propaganda", Phahlane said anyone who was assaulted by the police must lodge a complaint.
He also insisted that contrary to claims, Wits student leader Mcebo Dlamini had been arrested with a warrant, though if the police witnessed a crime taking place, a warrant was in fact not needed in order to make an arrest.
Despite the protests, Phahlane said Wits had reported a 70% to 80% attendance rate and exams were being written at various universities. He said police would continue to take action against the disruption of classes.
"Learners are discouraged from involving themselves in criminal activities, thereby risking their future by generating criminal records which will become an impediment to future employment," Phahlane said.
© 2016 GroundUp.

This article is licensed under a Creative Commons Attribution-NoDerivatives 4.0 International License.
You may republish this article, so long as you credit the authors and GroundUp, and do not change the text. Please include a link back to the original article.