Crackdown on judges for late judgments
JSC asks president to suspend Judges Tshifhiwa Maumela and Nomonde Mngqibisa-Thusi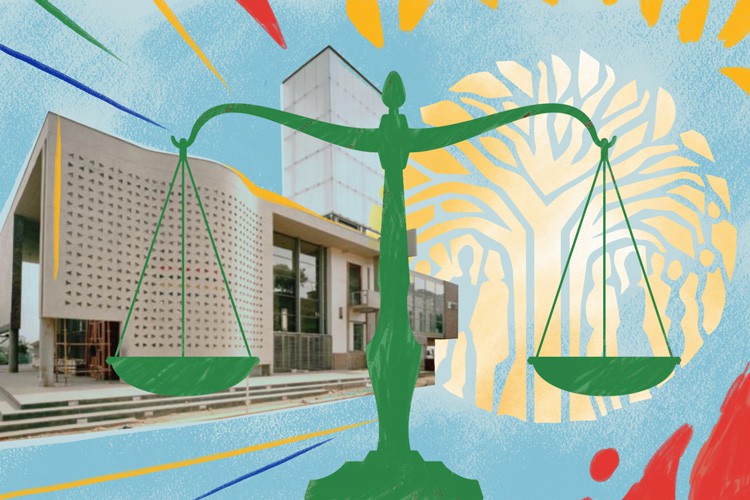 The Judicial Service Commission (JSC) is cracking down on judges who don't deliver their judgments timeously.
It has recommended to President Cyril Ramaphosa that Judge Tshifhiwa Maumela and Judge Nomonde Mngqibisa-Thusi, who both sit on the Gauteng High Court bench, be suspended immediately pending the outcome of a Judicial Conduct Tribunal hearing to consider complaints against them.
In terms of judicial norms and standards, which were gazetted in 2014, judgments in both civil and criminal matters should generally not be reserved without a fixed date for handown down. Saving for exceptional cases where it is not possible to do so, every effort must be made to hand down judgments no later than three months after the last hearing.
In a statement, the commission said at meetings in January and April this year, it had considered reports of the Judicial Conduct Committee relating to the two judges and their failure to deliver reserved judgments.
"The JSC decided that the failure to deliver the reserved judgments, if established, will prima facie indicate incapacity, gross incompetence or gross misconduct on the part of the Judges, taking into account the extent of the delay and the prejudice suffered by the parties.
"The JSC has decided to request, in terms of the Judicial Service Commission Act, that the Chief Justice appoint a Judicial Conduct Tribunal to consider the complaints and will, in terms of section 19(4) of the JSC Act, advise the President of its decision."
The commission said due to the seriousness of the complaints, the JSC had decided to advise the President that it was desirable that the two judges be placed on suspension, with certain conditions, including that they must during the period of suspension, finalise all matters present before them.
Judge Maumela is presently presiding over the trial of the accused in the Senzo Meyiwa murder trial and it is expected he will continue in this role, as part of his suspension conditions.
GroundUp reported this week that the The South African judiciary has failed to provide any updated reports on late judgments since December 2021.
The last available list on the Judiciary's website is for 31 December 2021. At that time, nationally, there were 156 court judgments outstanding for six months or more, and 830 judgments outstanding in total. GroundUp noted that without an updated report, it is impossible to determine whether these numbers have improved or worsened. Also, since reporting if a judgment is reserved is not compulsory, the situation may be considerably worse.
Dodgy people are suing us. Please support us by contributing to our legal costs and helping us to publish news that matters.
© 2023 GroundUp. This article is licensed under a Creative Commons Attribution-NoDerivatives 4.0 International License.
You may republish this article, so long as you credit the authors and GroundUp, and do not change the text. Please include a link back to the original article.
We put an invisible pixel in the article so that we can count traffic to republishers. All analytics tools are solely on our servers. We do not give our logs to any third party. Logs are deleted after two weeks. We do not use any IP address identifying information except to count regional traffic. We are solely interested in counting hits, not tracking users. If you republish, please do not delete the invisible pixel.