Covid-19 lockdown bridges social divide for Durban's homeless
Raymond Perrier of the Denis Hurley Centre says it took three days to achieve what NGOs had been trying to do for three years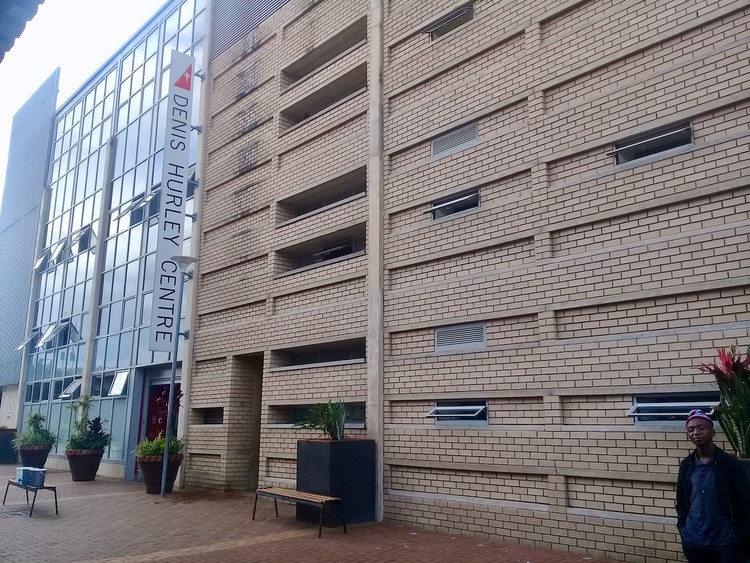 "I don't know them all … but they know me," says Raymond Perrier, director of Durban's Denis Hurley Centre and an activist for the homeless.
It is this "familiarity" with staff at the centre which allowed it to offer support to about 1,500 homeless people under lockdown in buildings and tents at 13 designated sites for the past four weeks.
"They fear authority. They are terrified of the SANDF [army]," says Perrier. "The virus is low down on their list of problems. But when we did the screening, and they saw familiar faces, it seemed to put many at ease."
It took Durban three days to achieve what NGOs have been trying to do for three years says Perrier. He gives credit to Deputy Mayor Belinda Scott, working with an existing multi-disciplinary task team. A "new empathy" towards the homeless problem has developed, he believes.
"The NGOs, myself included, have a natural activist instinct. We have often butted heads with the City officials, but we realised we had to work together quickly.
"The NGOs have an understanding of the community – the ability to respond quickly, but [we] don't have resources. The municipality has the resources but no ability to work quickly. Combine the two and things happen fast."
Ten of the sites are within the CBD and close to the beachfront, the usual stomping grounds for those who sleep rough.
The site locations were crucial according to Perrier. "We didn't want to move people further than necessary and put them in parts of the city they don't know.
"There had to be outdoor space. The camps are not jails. People can leave and some did. So it was really about keeping them happy, rather than angry and rebellious, because that way our lives would also be easier."
There are no children in the shelters, but two babies have been born. Children living on the street were handled by iCare. Some were sent back to rural areas ahead of the lockdown. Women, the elderly and people who are sick are housed separately. Four meals are served a day.
"If breakfast is ten minutes late, people get antsy. They are worried that it won't come at all. Routine is very important, when people's liberties and freedoms have been taken away. It reassures them," says Perrier.
People read books and newspapers, play cards, and the fittest play soccer and cricket to while away the days.
There is little fighting. If a problem arises, it is dealt with by supervisors on site and the informal leadership.
Perrier says they have learned along the way. For example, Whoonga addicts in Albert Park tore down the tents and refused to cooperate. But retaining a feeding scheme there meant they were less likely to roam.
Post lockdown presents a better future for some. The women's shelter will stay open. Another will be used to pilot a "Safe Open Spaces" project where homeless people can get a meal and sleep.
Another building has been identified for a harm reduction centre.
Perrier says the big plan, modelled on a New York initiative, is to use the YMCA building for a "graduated living scheme".
"It can accommodate 100 men, who must be clean and motivated, and have some income. For two months, they will sleep on a mattress in the hall, and then, as in a game of snakes and ladders, they graduate to a shared room, then to a room of their own, and then to the top floor where they are part of management of the building.
"It is a programme underpinned by a motivation to do well. They will have an address so they can, for example, open a bank account. Those who cannot earn money, can pay in kind through providing services," explains Perrier.
Many of the homeless may well return to the streets, but the lockdown has built bridges and there is more trust, he believes.
"Even the police are now more protective of the homeless," says Perrier.