Cost order against NGO weakens democracy
The South African History Archive should be able to access documents exposing crimes under apartheid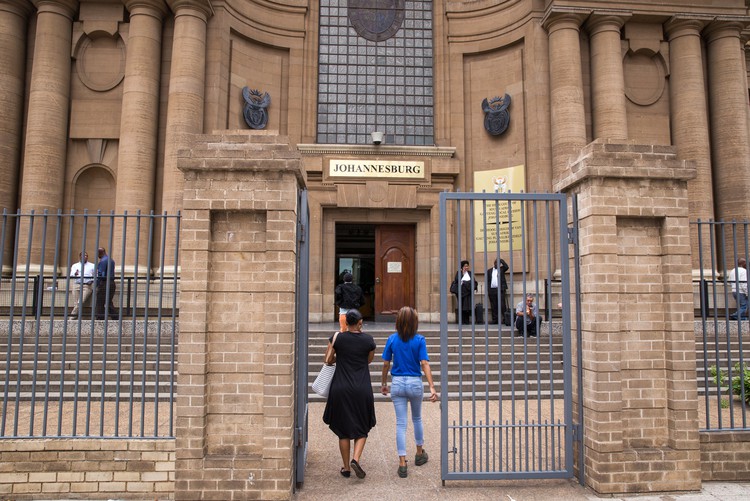 The South African History Archive (SAHA) has launched an appeal against a judgment by the South Gauteng High Court which we believe could weaken our democratic dispensation if not overturned. The case is between SAHA and the South African Reserve Bank. It is described in this GroundUp article.
There are two concerning aspects of the judgment.
First, a non-governmental organisation, SAHA has had to pay costs for litigating against a government entity in a case where a constitutional issue was at stake. This is extremely unusual.
Second, the case is about SAHA's request for access to documents concerning apartheid era economic crimes, an issue that is of national interest. This request was rejected by the SARB and the court - incorrectly in our view.
The judgment may weaken public trust in the independence of the judiciary. The judiciary's credible reputation depends on consistency when all matters of public interest are prosecuted. This legitimacy is drawn by demonstrating that no one is above the law, both from our heinous past to our current democratic dispensation.
The Bill of Rights has been consciously crafted to provide a legal framework that contributes to an enabling environment for transformation and redress. We expected the court to make serious legal considerations of the importance of revealing apartheid era crimes, but it sadly failed to do so.
SAHA asked SARB for the records in terms of the Promotion of Access to Information Act (PAIA). PAIA allows people to request information from government or the private sector that the person making the request needs in order to exercise a constitutional right. SARB, after years of delays, rejected SAHA's request. Only then did SAHA approach the court.
Costs order
The costs order has a chilling effect on civil society's ability to hold government accountable. It discourages civil society and ordinary citizens from actively participating in our democracy. One of the important ways in which people in South Africa, especially poor people, access the courts and justice is through non-governmental organisations such as SAHA. The majority of South Africans are unable to access lawyers because of high fees making access to justice a commodity that only the privileged can buy. Also, many South Africans live in rural areas, so even travelling to a lawyer's office is a financial battle. NGOs and social justice movements provide a way for poorer people to organise and take legal action. This is critical in our fight for human rights and respect for human dignity.
Even with strong movements for social justice, lack of confidence by poor people in our courts, especially because they are unaffordable, is a threat that looms large. This is made worse if there is a risk that NGOs that lose cases will have to pay the state's costs. The fear of adverse costs orders can result in a lack of enforcement of rights, and less state accountability, leaving the state free to disregard its legal obligations. Democracy is weakened.
The opposite also holds. When courts are accessible and rights are enforced, the benefits may be enjoyed by everyone in society and not just those who were in court; democracy is strengthened.
This issue is not academic. There are many examples in South Africa where civil society has used the courts to move democracy forward, for example the Treatment Action Campaign (TAC) cases that challenged the government when AIDS denialism informed its HIV policy in the 2000s. Today, South Africa has the largest government sponsored HIV treatment programme in the world, in part because of the TAC's litigation. Millions of people in the country are enjoying longer lives as a result of that victory. This victory was achieved through solidarity, protest and crucially because TAC, a movement of people living with HIV and their supporters, mobilised and together with public interest law firms like the AIDS Law Project and Legal Resources Centre brought successful legal challenges against the state.
This does not mean that litigants against the state can never have cost orders granted against them. If the litigation is frivolous, vexatious or manifestly inappropriate, then the litigant, even if it's an NGO, should not expect that the worthiness of its cause will immunise it against an adverse costs award. But the SAHA vs SARB judgment does not at any point say that SAHA's litigation was inappropriate, vexatious or frivolous.
Accessing apartheid records
The judgment is also disappointing for failing to grapple with the public interest in accessing records about South Africa's past. The Reserve Bank's refusal to disclose documents pertaining to economic crimes under apartheid hampers attempts to reflect on the past and measures aimed at ensuring proper transformation, redress and restitution. The judgment entrenches the secrecy surrounding apartheid crimes. It weakens the extent to which we are able to reckon with our past, especially how we understand the complicity of corporate South Africa, as well as global corporations, with the apartheid state.
If there is to be proper transformation and redress for past crimes, then the current democratic dispensation should support efforts by organisations like SAHA to set the record straight. There needs to be unfettered access to information from relevant state institutions, which allows South Africans to grapple with the full truth of the past.
SAHA, through Lawyers for Human Rights (LHR), launched an application to appeal the judgment in April. We await to hear from the court if it will dismiss the application or set it down for hearing.