Children with HIV not prioritised by pharmaceutical industry
HIV positive babies and children are receiving suboptimal treatment putting them at risk for resistance and treatment failure according to Médecins Sans Frontières (MSF)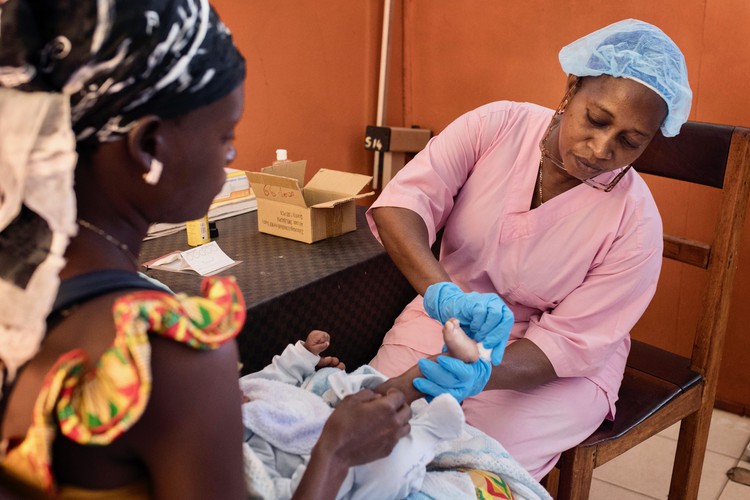 A vast number of children living with HIV are not receiving the treatment they desperately need.
Médecins Sans Frontières (MSF) has criticised pharmaceutical corporations for delays and a failure to develop appropriate HIV medicines, which are easier for children and babies to take. The result is that children receive suboptimal treatment which puts them at risk for resistance and treatment failure.
According to MSF there are high rates of resistance to existing HIV drugs, including nevirapine and efavirenz, and the death toll in children under five remains high. In 2017 Aids-related illness killed over 100,000 children worldwide according to MSF.
Dr David Maman, Medical Coordinator for MSF in Malawi, recently said in a statement: "Pharmaceutical corporations simply don't consider children with HIV a priority. It forces us to use older, suboptimal treatments for the youngest people in our care, which makes it harder for them to stick to their treatment.
"Increasing resistance to existing HIV medicines in sub-Saharan African countries means that the older treatments may not work in infants and children who are in urgent need of better treatment options."
Dr Ana Houston, a medical doctor at HOPE Cape Town, an organisation which treats HIV-positive children and supports their families, told GroundUp, that resistance is "very real and a big issue. Children start off with a 'handicap' – in that they may have been infected with a partially resistant virus from their mother. A study showed that 49% of South African children 'inherited' resistance hence they will have issues with nevirapine and efavirenz."
"Like with all people who are on antiretroviral therapy (ARVs), we try to give three different ones, as this is the best way to control the virus long term – and prevent it from mutating and developing drug resistance."
MSF said the recommended first line treatment, dolutegravir, was approved for use in adults in 2013, yet it is still not available for children. "This is because the pharmaceutical corporation ViiV Healthcare has not yet finalised the necessary studies and registered a dispersible tablet formulation for younger children. A paediatric granule formulation of another key drug, raltegravir, already exists, but the pharmaceutical corporation Merck has been slow to register it in developing countries."
They said the pharmaceutical company Cipla had promised to supply lopinavir in granule formulation, for infants and young children at the beginning of 2018 to South Africa. However, to date the corporation has not fulfilled its promises, citing limited production capacity. Cipla and Mylan, another company, promised a fixed dose combination or co-formulation granules.
Dr Nic de Jongh, Chief Scientific Officer of Cipla, told GroundUp: "Clinical trials often take a long time to obtain sufficient data. Pharmaceutical companies cannot develop new drugs, or new dosage strengths, until the relevant clinical trials are completed. These trials specify the appropriate dosage for specific age groups. Cipla and other companies have to wait for the outcome of these studies." (Cipla is also responsible for the delivery of dolutegravir and raltegravir in South Africa, even though these are Viiv and Merck products.)
"It is definitely Cipla's intention to supply lopinavir, in combination with ritonavir, in a pellet formulation in South Africa. The dossier was submitted to the South African Health Products Regulatory Authority (SAHPRA) some time ago. Unfortunately, the product is caught up in the backlog at SAHPRA."
Head of Marketing at Mylan, Kim Stevens, did not respond to emails, messages and telephone calls.
The caring for and treating of babies with HIV is another area of concern.
Houston said there are limited ARVs available for small babies under three kilograms. There is very little data on the safety and dosing in this group and the side effects are potentially more significant. This means that the babies are on suboptimal treatment for a few weeks until they gain weight.
For children under three years the only ARVs available have to be given twice a day. "One of the medicines tastes awfully bitter. Vile stuff that is really hard to disguise," she said.
How do parents cope? Houston describes it: "So picture this: You're the mum of a three-year-old HIV-positive toddler and you have a new-born baby. You haven't slept much. You must get out of bed and make food, even though you don't have much in the house.
"Then you must get your three-year-old to take three syringes of medicine. The first two taste okay, but he spits the last one out. There is a mess everywhere. The baby is crying. You're tired. But you must force your child, again and again to take the bitter medicine.
"You try bribery; he throws a tantrum. He runs away crying. And you must go through it all again tonight. And tomorrow morning before work, you still have to take your own medicine and remember the baby's medicine."
CORRECTION: Cipla asked us to change the person to whom their comment was designated, which we have done.