Child rape survivors left without counselling
Mental health care a "lottery" for survivors of sexual violence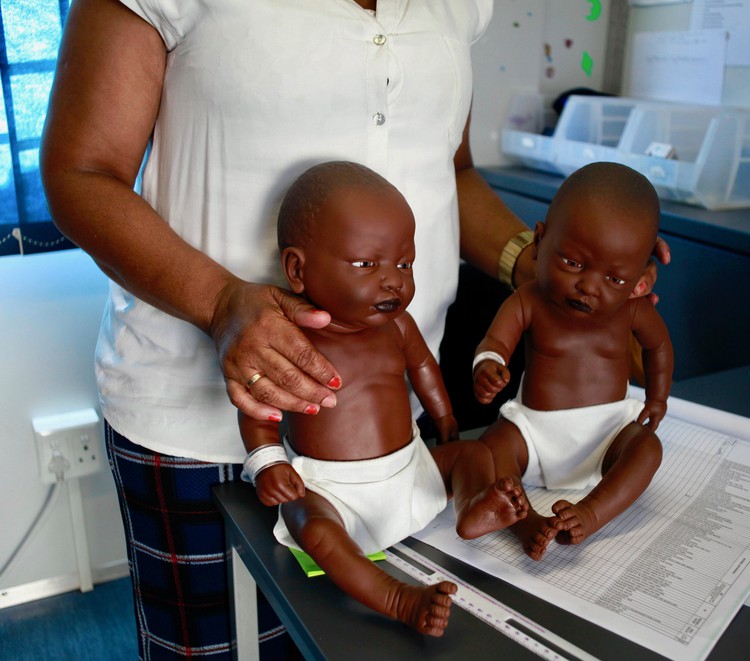 A survey of 135 health facilities designated to care for survivors of sexual violence in South Africa found that nearly half do not offer counselling services to child survivors of rape, and one in five offer no counselling services at all.
This is according to a new "Untreated Violence" report by Doctors Without Borders (MSF), confirming critical gaps in the provision and availability of mental health care for survivors of sexual violence, especially regarding the poor.
The Department of Health has designated 265 public health care facilities – mostly hospitals – across all provinces to provide medical and psychological care to survivors of sexual violence. But most forms of mental health treatment are unavailable.
MFS contacted all 265 facilities; 39 could not be reached as their telephones did not work; another 39 did not respond after five calls; and 52 declined to participate. In total, only 135 (51%) participated in the study and of these 45% did not provide counselling for children.
Yolanda Hanning, a MSF psychologist working in North West Province, said, "76% of facilities do not offer counselling services around the clock; whereas 39% of facilities say they provide no risk assessment for suicide. This reality of erratic and unavailable services turns accessing mental health care into a lottery for survivors of sexual violence, which can potentially lead to survivors taking their own lives."
According to the report, "This is an extremely serious limitation of current services, particularly given the relatively high frequency of serious mental health consequences of sexual violence."
Some of the other concerning statistics are: 20% do not provide trauma counselling for victims of acute violence; 4% provided no mental health services at all; 62% did not have a child-friendly space. Only 13% had social care groups for victims of sexual violence. Only 17% had a health care provider on call 24 hours per day, seven days a week, to provide mental health counselling.
More than half indicated that there are no mental health services for victims of intimate partner violence. The report states that "sexual violence in an intimate partner relationship, especially in transactional ("blesser-blessee") relationships, are missed and patients are not given support and care. In addition, many survivors of sexual violence do not immediately disclose the incident. It is also of concern that someone experiencing intimate partner violence in the absence of sexual violence does not receive counselling".
Only 53% of facilities had access to drugs to treat acute anxiety for victims of sexual violence. This medication assists in stabilising a victim who has experienced trauma.
All the facilities should be able to provide counselling services 24 hours per day, seven days per week. But according to the study the system fails the victims: "There are considerable gaps in both the availability and nature of services that exist for survivors of sexual and gender-based violence in designated facilities, the very facilities specifically designed to meet their needs. As a consequence, many opportunities to reduce the harm associated with sexual violence are not realised. Even survivors who make it to care, in many cases, fail to receive the help they need."
Lisa Vetten, Mellon doctoral Fellow at University of the Witwatersrand, with more than 20 years of experience in the field of gender violence, told GroundUp: "The neglect of post-rape care is part of the neglect of both social welfare services and mental health services in South Africa. Both are very under-funded and have been so for years. Social welfare services like post-rape care are seen as 'soft' issues, meaning that they're not budget priorities in the way 'hard' issues are (like unemployment).
"There is no political will to do anything about this. Many of the subsidies paid by the Department of Social Development to counsellors and other NGO staff who provide services to women are below the minimum wage. This was raised in Parliament and with the Presidency. Nothing has changed - even though vague promises have been made to the sector about improving their working conditions since 1999.
"Much of the welfare sector is built on the exploitation of women NGO workers. True commitment is measured by the rands and cents spent on addressing women's needs and rights – not the fine words said during the 16 Days [of activism] and its speeches."
This was the third in the "Untreated Violence" series by MSF, called: "Critical gaps in mental health care for survivors of sexual violence in South Africa". The first report established the extent of sexual and direct violence in the Platinum Mining Belt. The second report focused on the general gap in public health services and forensic nursing for survivors of sexual violence across the country.
Comment from the Department of Health will be added when it is forthcoming.