Charges dropped against pastor who burnt sisters
Family of the victims outraged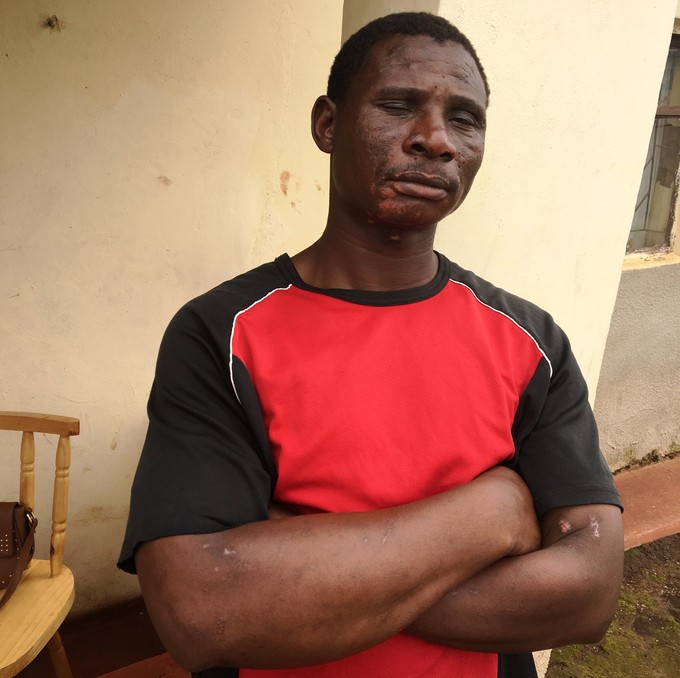 The Ngcobo family are outraged after charges against the pastor who burnt two sisters were withdrawn without them knowing. The family, from Mpumuza in Pietermaritzburg, claim there has never been any communication between them and the police and the investigating officer.
The mother of Deborah Ngcobo said they had not even been told when the pastor first appeared in the magistrates' court in Pietermaritzburg and the charges were withdrawn.
Pastor Sibongiseni Shelembe burnt the two sisters, Deborah and Ruth Ngcobo, with a mixture of petrol, paraffin, methylated spirit and Jeyes Fluid during a church ceremony two weeks ago. Shelembe asked for R50 and then claimed to the church members that his cocktail would heal members of the congregation. The pastor also received burns to his face from the "healing" ceremony.
Deborah, 22, was badly burnt on the face, head and the neck. Ruth sustained minor burns on her legs.
Speaking to GroundUp, Shelembe said, "I have been doing the mixture for years and it has never burnt anyone. As the Zion church, it is our culture to use spirit when healing our sick members. I was doing something that has been used by any church of a Zion pastor."
"The sisters were unfortunate that they got burnt in that manner. It was the first time in history that some of my members burnt. It's our culture and every member in the congregation is aware of it," said Shelembe.
But Nonhlanhla Gcwensa, the mother of the sisters, said she was disappointed.
"As the family, there was no communication whatsoever … The police didn't even bother to tell me that the pastor was released from jail. I only heard that from people in the street. My family is not safe because we don't know what's going to happen to us. How can they release a person without even contacting the family to attend the case? There is no justice in this country. I almost lost my children and the perpetrator has been set free," said Gcwensa.
Police referred GroundUp to the National Prosecuting Authority (NPA). The NPA promised to check the matter with Plessislaer police station. Numerous attempts to get further information have been unsuccessful.
Dodgy people are suing us. Please support us by contributing to our legal costs and helping us to publish news that matters.
© 2016 GroundUp.

This article is licensed under a Creative Commons Attribution-NoDerivatives 4.0 International License.
You may republish this article, so long as you credit the authors and GroundUp, and do not change the text. Please include a link back to the original article.