Cape Town's last refugee processing centre might close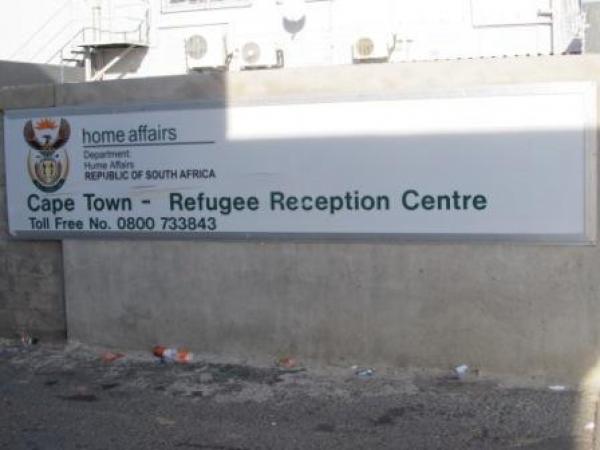 Human rights organisations have opposed the possible closure of the Cape Town Refugee Reception offices on the foreshore.
The Legal Resource Center (LRC), Lawyers for Human Rights (LHR), Scalabrini and PASSOP submitted proposals and comments to the Deputy Director General of Immigration Services, Jacky Mackay, at a meeting on 5 December at the Department of Home Affairs in Barrack Street objecting to the closure of the one remaining refugee reception office in Cape Town.
Three courts have declared the closure unlawful.
In their submission, LHR says the closure of the Cape Town office in Maitland has created a situation which effectively prevents refugees from applying for asylum, particularly new applicants who are forced to use the existing Refugee Reception Offices (RROs). This is in violation of the Refugees Act as well as South Africa's international obligations against non-refoulement (the return of an alleged refugee to his state of origin).
LHR believes that to continue closing refugee reception offices is irrational and unreasonable, and does not comply with the requirements of the Refugees Act, nor would it survive constitutional scrutiny.
Closures of the Port Elizabeth Refugee Reception Office and the Crown Mines Refugee Reception Office have both been found to be unlawful.
The LHR submissions also said that with the closure of offices in Johannesburg, Port Elizabeth and Cape Town, more and more applicants who do not live in the Gauteng region are required to travel long distances to renew their permits in Pretoria.
The submission says that this prevents them from maintaining employment with which to support themselves and their families, and creates administrative difficulties leading to fines for late renewals.
LHR also said that asylum seekers are also in danger of arrest and detention by police and immigration officers when far from the refugee reception office where their permits can be verified.
The organisation's submission claims that refugees are subjected to corruption and other coercive practices by departmental officials and security guards. It says that a fully functioning office in Cape Town is necessary to prevent the access problems experienced at other refugee reception offices around the country.
The LRC submission says that prior to its closure, Cape Town was the second busiest RRO in the country. In the first four months of 2012, over 5,900 new applicants approached the Cape Town RRO. Despite the closure, new asylum-seekers have continued to approach the Cape Town RRO in an effort to obtain asylum permits. According to the LRC, conservative estimates for new asylum seekers in the Western Cape recorded since July 2012 amount to well over 4,000.
The Department of Home Affairs did not respond to GroundUp requests for comment.
Dodgy people are suing us. Please support us by contributing to our legal costs and helping us to publish news that matters.
© 2016 GroundUp.
This article is licensed under a
Creative Commons Attribution-NoDerivatives 4.0 International License
.