Cape Town needs to invest in places like Malawi Camp
Airport settlement is test of municipality's commitment to investing in poor communities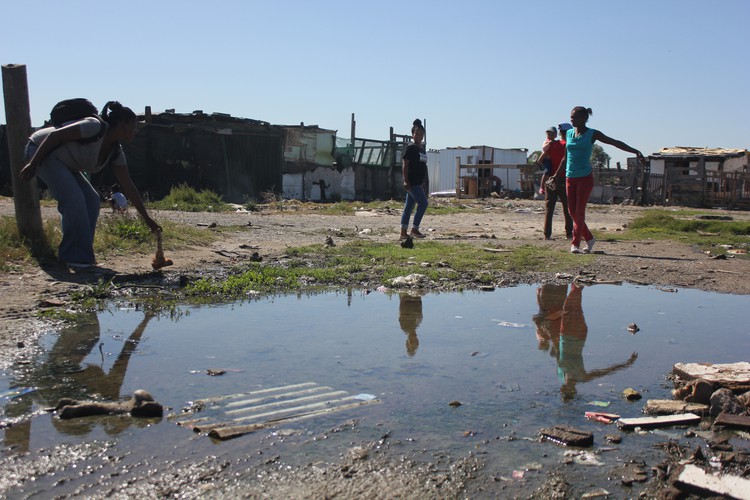 Near Elsies River there is an informal settlement called Malawi Camp. Most people do not know that it exists, though thousands of people fly over it daily from Cape Town International Airport.
The City of Cape Town must invest more in informal settlements in its budget for the 2018/19 financial year.
In this informal settlement residents still lack the most basic of services. There are council toilets but they have padlocks on, except for one which is broken, dangerous and dirty. There is a pit toilet, also with a broken seat. These two toilets, and two taps, serve the approximately 100 people living in the informal settlement. Residents have to dig holes in the sand where they defecate and cover the holes with wood. They are also subjected to threats of gang violence.
Malawi Camp is on land owned by the Airports Company of South Africa (ACSA). ACSA is considering extending the runway at the airport. This would mean the residents of Malawi Camp would have to be moved. It is vital that in that case they shouild be better housed. ACSA falls under the department of Transport in the national government, but all spheres of government have to work together to improve the lives of vulnerable people, like those in Malawi Camp.
It is difficult to imagine that in 2018 there are children who do not know what it's like to live in a house with electricity. But this is the case in Malawi Camp, according to Martina Cogill. She has been living in Malawi Camp for 15 years and two of her children were born here. "For all the time that we have stayed here we don't have electricity. We don't have a toilet that flushes and we don't have water. My children go to high school and have to study by candlelight."
She says they have to buy paraffin all the time, which besides being a danger, is a cost she can barely afford. "Our babies don't know anything about electricity. When they go to a house where there is electricity they put their fingers in the holes where you are supposed to put the plugs. We try to live with dignity but we can do nothing without electricity."
Cogill says the other major concern for residents is the lack of street lights (a problem shared by their neighbours in city council flats in Elsies River). This makes Malawi Camp dangerous after dark, especially for children and women.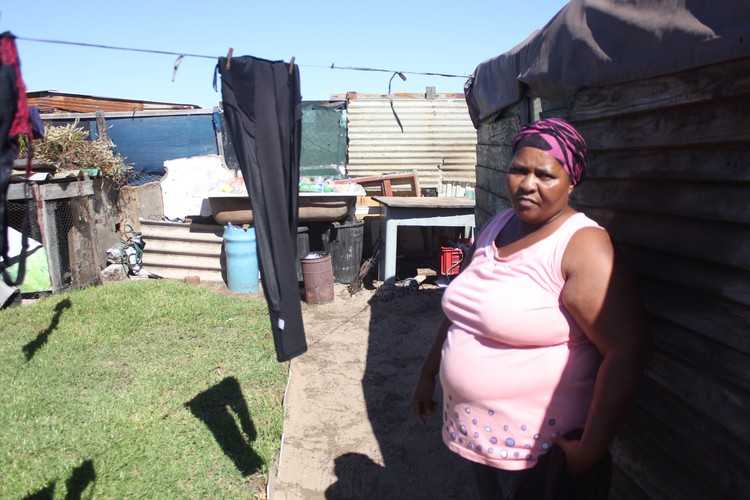 The City of Cape Town boasts that it is the best run city in the country, but it's doubtful that anyone could believe this visiting Malawi Camp. The dire situation is not an isolated example when it comes to informal settlements. The City needs to invest more in informal settlements, especially those that lack the very basic services. But Malawi Camp isn't even mentioned in the City's budget for the coming financial year. The City was also criticised recently for underspending its budget. How can it possibly underspend its budget when their are communities that lack basic services such as toilets, water and electricity?
Recently Mayor Patricia de Lille encouraged residents to voice their concerns and issues they would like to see fixed. She said that communities need to give input on the draft budget tabled on 28 March.
Malawi Camp residents will be making their voices heard by submitting comments on the budget by the 4 May deadline. It is up to the City to take these just as seriously as they take the concerns of residents in Clifton or Constantia.
In April, UniteBehind activist June Esau organised a community meeting in Elsies River about the problems facing Malawi Camp residents. Despite their trying circumstances, residents of Malawi Camp and Elsies River, supported by UniteBehind and the Social Justice Coalition, are coming together to struggle for their basic rights.