Bullying still rife in schools, finds survey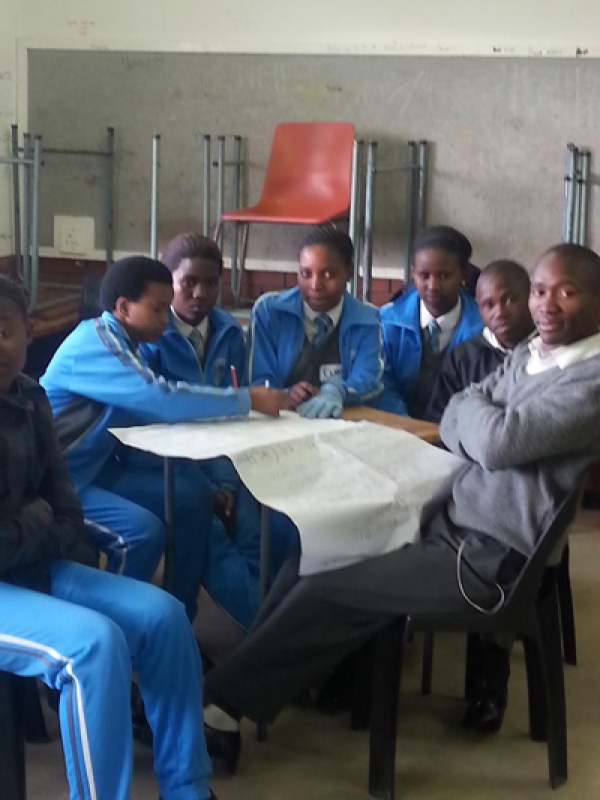 A survey started in 2011 by the Quaker Peace Centre covering 102 learners has found that 95% of respondents were bullied at some point; of these 50% were bullied at school. The centre is ramping up its anti-bullying campaign.
The Quaker survey defines bullying as an abuse of power and an action that is planned, calculated, intended to hurt and it's repeated many times. It identifies five different types of bullying: physical, psychological, verbal, cyberbullying and mob-bullying.
Daphne Erosi, a parent organiser with Equal Education, says that bullying was a big problem in the school that she worked at in Khayelitsha.
"I think peer pressure plays a big role in bullying amongst the learners. In one school with which Equal Education worked, there was a problem of dagga. Boys in a primary school smoke dagga because they want to belong in a group, and if they do not smoke, then they are bullied and mocked."
"I believe that the bullying happening at school is affecting children at home … Most times parent do not know how to deal with it," said Erosi.
Parents rarely notice when their children are being bullied; there ought to be workshops to educate parents on how to deal with recognising the signs when a child is being bullied at school.
According to Avril Knott-Craig, project manager at Quaker Peace Centre, some learners join gangs because they are bullied.
"When they are in a gang they belong somewhere. They don't really need protection; they just need to be part of a group because they feel neglected," says Knott-Craig.
Bullies sometimes are those learners who look tough on the outside and exercise power over other learners, but they are powerless in other situations; the may be abused at home; they may have lost a parent; they may suffer from a lack of self-esteem.
A learner from Khayelitsha said that he was bullied for three years in high school because he was a top achiever. Sometimes he deliberately wrote tests to get just enough for him to pass.
"Every time I passed a test, some guys in the class would make fun of me and call me names. I used to hide from other learners during lunch breaks. Some learners used to ask me to do their schoolwork for them. If I refused, they used to hit me and make up bad stories about me."
"One day, we had a fight, and I stabbed one of them with a pen. It was not reported, but today there are certain areas I do not go to in Khayelitsha because of that incident. I was forced to become friends with certain learners because I wanted to feel safe," says the learner, who is currently in matric. He seeks protection from other boys at school who are in gangs outside school.
Knott-Craig said that bullies play power games and use intimidation tactics to threaten and create an atmosphere of terror. The trauma to the victim can result in low self-esteem and social withdrawal.
Cyberbullying can be just as serious. A learner in grade 11 at school in Gugulethu had to change schools after her naked body was exposed on Facebook by someone she thought was a friend. Her friend borrowed her phone, then stole pictures from it, and posted them on Facebook.
"I dropped out of school early last year. Countless times I tried committing suicide. This year I had to attend a different school, and I moved from where I was staying because I was too embarrassed. I was mocked and called names — sifebe (bitch), marhosha ( prostitute)," she says.
In 2013, the Quaker Peace Centre in partnership with the Metro South Education District of the Western Cape Education Department are placing peacemakers to whom victims can report bullying in 18 schools, including schools in Nyanga, Delft, Maitland, Elsie's River, Philippi and Mitchell's Plain.
The campaign aims to empower bystanders to actively intervene. Active bystanders would influence others to join them, until one day bystanders will outnumber bullies.
Dodgy people are suing us. Please support us by contributing to our legal costs and helping us to publish news that matters.
© 2016 GroundUp.
This article is licensed under a
Creative Commons Attribution-NoDerivatives 4.0 International License
.